TSHIRT PRINTING , Digital Printing , Silk Screen Printing Sponsored
Date Posted:

2 days ago (May 18, 2013)

Classification:

For Sale

Condition:

Brand New

Location: Caloocan City, Metro Manila
Warranty:

Personal Warranty

Ad Details
Crazetee Printing Services

Business Name Checked
Kristine Marquez

Name Checked
Contact Numbers:

+63-917

-XXX-XXXX

+63-917-832-1121

(GLOBE)

+63-922

-XXX-XXXX

+63-922-873-5121

(SUN)

02-975

-XXXX

02-975-4075

02-407

-XXXX

02-407-6137

Feedback Score:

Close X

Feedback Computation

Feedback
Type
> 12 mos.
x1 pt.
12 mos.
x2 pts.
6 mos.
x3 pts.
3 mos.
x4 pts.
Total
Positive
(5) 5
(1) 2
-
-
7
Negative
-
-
-
-
-
Total:
7

Legend: (Feedback Count) Computed Score Feedback Details

SG Ranking:

Member Address:

#7 stall SM Homes Commercial Bldg. Susano Road, Novaliches, Caloocan City, Metro Manila

Last Access From:

Philippines

Registered:

Aug 21, 2007

Last Sign In:

14 hours ago

View other ads of crazyforstones.

Seller Details
Description
WE CUSTOMIZED/PERSONALIZED SHIRT WITH NO MINIMUM ORDER AT A VERY REASONABLE PRICE!!! (

pls. call or text for inquiry

)
WE ONLY USE GOOD QUALITY PRINT FOR DIGITAL AND HIGH QUALITY RUBBERIZED VINYL FOR TSHIRT PRINTING. ANY DESIGN WOULD DO. JUST SEND YOUR DESIGN AT

crazetee_ph@yahoo.com
OUR SHIRT:( high quality shirts )
COTTON SPANDEX FOR LADIES
we also print using silk screen please call or text for inquiry..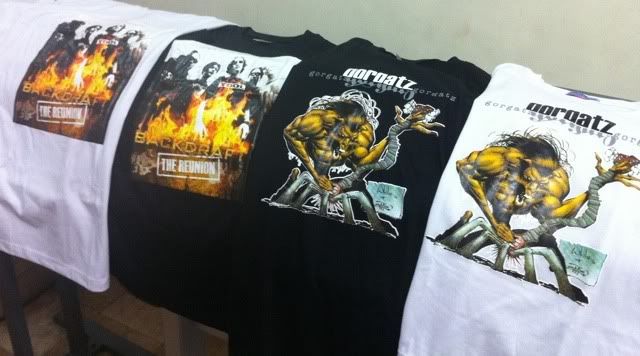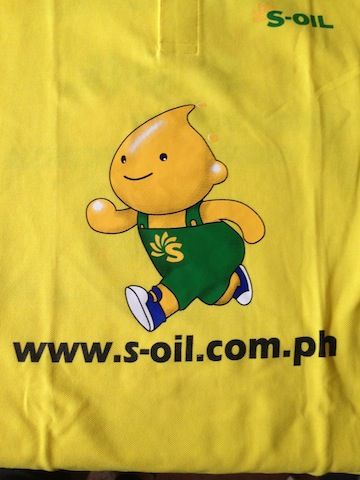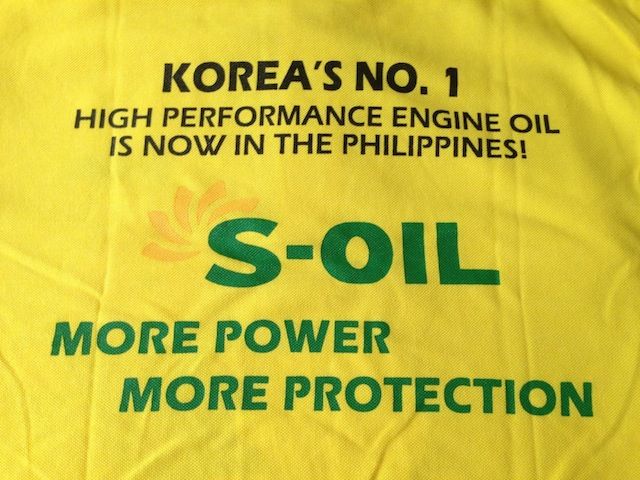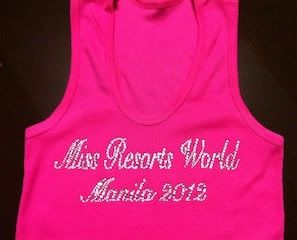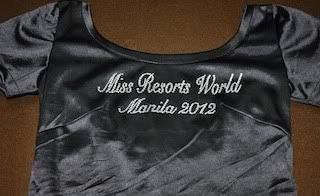 Customized it with Korean Rhinestones!!!
SATISFACTION GUARANTEE!!!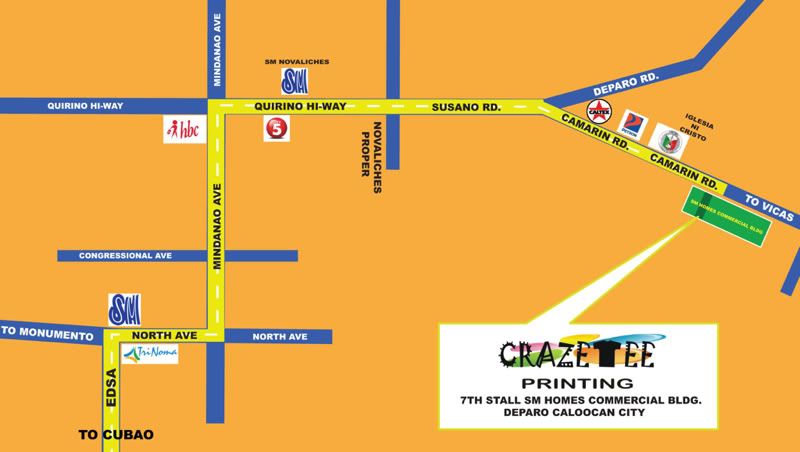 DIRECTION BY COMMUTE: The easiest way to get there, is take FX at SM North edsa. 
FX TERMINAL going to VICAS. Tell to Driver to drop you at SM Homes.
The very convenient way, hassle free. So come and visit us now!!! =)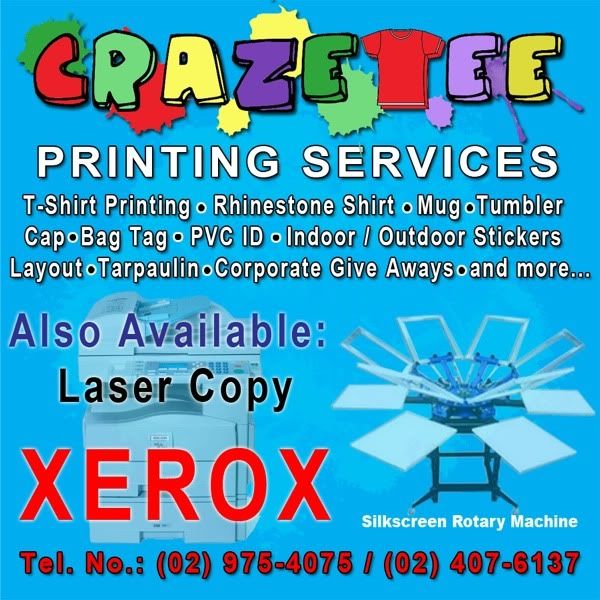 VERY HIGH QUALITY AT VERY CHEAP PRICE!!! 
SATISFACTION GUARANTEE!!! 

FOR INQUIRY PLS CALL OR TEXT 
     SUN:  09228735121
LANDLINE:  02 9754075
YM: gorgeous_quitin@yahoo.com
email: crazetee_ph@yahoo.com 
NOTE: *** WE ONLY USE HIGH QUALITY SHIRTS FOR PRINTING., IT CAN BE PRINT THRU HEATPRESS OR SILK SCREEN! 
***GOOD PRINT WITH HIGH QUALITY SHIRTS FOR A VERY REASONABLE PRICE!!! SATISFACTION GUARANTEE!!! PLEASE CALL FOR INQUIRIES 
Legend:
Actual Location
Nearest Landmark
Seller Contact Details
Crazetee Printing Services

Business Name Checked
Kristine Marquez

Name Checked
Contact Details
+63-917

-XXX-XXXX

+63-917-832-1121

(GLOBE)

+63-922

-XXX-XXXX

+63-922-873-5121

(SUN)

02-975

-XXXX

02-975-4075

02-407

-XXXX

02-407-6137
Last Access From: Philippines
This user has disabled private messaging from Guests. Sign In or Sign Up for Free to send this user a private message.
Feedback Score
Close X
Feedback Computation
Feedback
Type
> 12 mos.
x1 pt.
12 mos.
x2 pts.
6 mos.
x3 pts.
3 mos.
x4 pts.
Total
Positive
(5) 5
(1) 2
-
-
7
Negative
-
-
-
-
-
Total:
7
Legend: (Feedback Count) Computed Score
Feedback Details
Other Ads by crazyforstones
Comments
Leave a message for the advertisement owner here (for members only). Follow this ad's comments via RSS
posted on July 20, 2011 07:54PM
pepoy

posted on August 20, 2011 06:44PM
fewzz

Last Access From: Philippines

posted on August 20, 2011 07:11PM
crazyforstones

Last Access From: Philippines

posted on September 6, 2011 05:08PM
akirashin

Last Access From: Philippines

posted on September 6, 2011 08:38PM
crazyforstones

Last Access From: Philippines

posted on September 21, 2011 02:22PM
labsky14

Last Access From: Philippines

posted on October 13, 2011 05:39AM
theLaw

Last Access From: Anonymous Proxy

posted on November 19, 2011 04:05PM
starskynijuan

Last Access From: Philippines

posted on November 19, 2011 05:41PM
crazyforstones

Last Access From: Philippines

posted on November 27, 2011 11:15PM
gregster88

Last Access From: United States

posted on December 9, 2011 05:18AM
knightriderrr

Last Access From: Philippines

posted on March 22, 2012 11:17PM
HobbiesNMore

Last Access From: Philippines

posted on April 18, 2012 04:12PM
gennyf

Last Access From: Philippines

posted on July 17, 2012 07:38PM
ellsworthmoment

Last Access From: Philippines

posted on November 25, 2012 11:04PM
NvestOR

posted on December 2, 2012 06:57PM
tanlorenzo19

Last Access From: Philippines

posted on December 26, 2012 01:52PM
vibenation

posted on January 27, 2013 08:23PM
JhaiYu

Last Access From: Philippines

posted on January 27, 2013 08:43PM
crazyforstones

Last Access From: Philippines
tshirt printing Ads