Colinas Verdes Bulacan San Jose Del Monte Residential Lot Sponsored
11183 views
Price:P

960,000.00

Downpayment: P 192,000.00
Monthly Payment: P 14,333.33
Date Posted:

April 28, 2013

Address:

Quirino Highway, Tungkong Mangga, San Jose del Monte City, Bulacan

Classification:

For Sale

Condition:

New

Location: San Jose Del Monte City, Bulacan
Ad Details
Avatar Checked
Zenaida M. Sarga (Real Estate Broker)
zenaida mamaclay sarga

Name Checked
License #: 0012952
Contact Numbers:

+63-928-XXX-XXXX

+63-928-504-6931

(SMART)

+63-932-XXX-XXXX

+63-932-885-3956

(SUN)

+63-917-XXX-XXXX

+63-917-415-3956

(GLOBE)

02-961-XXXX

02-961-6190

02-881-XXXX

02-881-5465

Feedback Score:

SG Ranking:

Member Address:

Blk 4 Lot 16, Ascoville, Malaria, Tala, Caloocan City, Metro Manila

Registered:

Nov 25, 2009

Last Sign In:

1 hour ago

View other ads of zenymsarga.

Seller Details
Description
---
COLINAS VERDES RESIDENTIAL ESTATES & COUNTRY CLUB
LOCATION:  San Jose del Monte City, Bulacan
Location map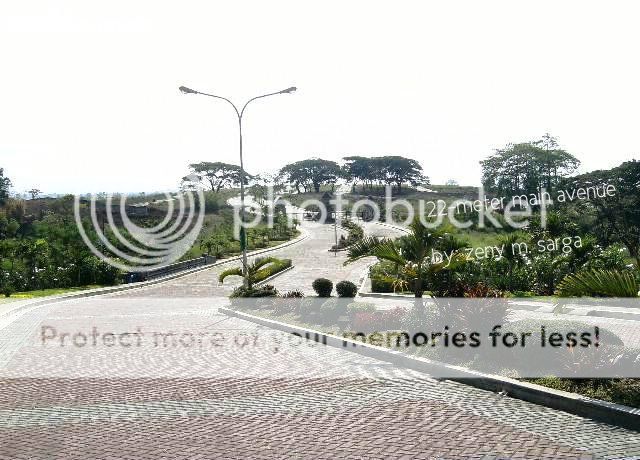 22-meter wide main avenue
COLINAS VERDES is part of a 261 hectares masterplanned community that will provide residents basic needs within the neighborhood. Shops, workplaces and civic buildings are in close proximity to the residential area. A leisurely stroll or drive along tree-lined streets will take you to the establishment of your choice within 5 to 10 minutes.
The Colinas Verdes Country Club is a first in San Jose del Monte. Indulge in your favorite sports, unwind at a workout, or simply relax with a cool drink at poolside. Parks and playgrounds provide places for informal gatherings with friends and family. Mark special occasions with a sumptuous meal. Or celebrate life your way with a good read in a quiet corner. A late afternoon stroll. Bird watching. A nightcap under the stars.  "What you see is what you get"  this is what COLINAS VERDES NOW! 
COMMUNITY FEATURES:
Entry statement along main access road
Gate and guardhouse
Perimeter fence around the property
Wide concrete road network
Paved sidewalks, concrete curbs and gutters
Centralized interrelated water distribution system with water tanks
Electrical power by Meralco
Underground drainage system
Landscaped open spaces 
OFFERS:  RESIDENTIAL LOT & HOUSE & LOT PACKAGE
Sample Computation for Lot Only
 Minimum Lot Area:  150 sqm
Price/ sq.m.:  P6,400/ sqm. (regular lot)
Total Contract Price:  P960,000.00
Reservation Fee:  P20,000
20% Down payment payable in 6-12 mos  or avail the 10% discount on Spot D/Payment term
Monthly Amortization of P 14,333.33
80% Balance payable in 
5yrs @ 14% interest .............. P17,869.82/ month
10 yrs. @ 16% interest ............... P 12,864.77
(Note:  Price- additional P 200/ sqm for corner lots)
Also Available in Phase 3 . . . 
HOUSE & LOT Package  (Classic Design)
two- storey single detached
(CONTEMPORARY DESIGN)
(Sample Computation for house & lot package available upon request.  RFO are available in Phases 1 & 2.) 
FOR INQUIRIES, PLEASE  CALL OR EMAIL ME @ :
Mobile: +63928.5046931 (smart) +63932.88533956 (sun) 
Landline:  +632.9616190 /  +632.8815465 (wireless)
Email:  goodshepherd57_realty@yahoo.com
ZENY MAMACLAY SARGA
OPMC (Mktg. Subsidiary of STA. LUCIA REALTY & DEVT. CORP) 
NE 3- NEW LIGHT DIVISION 
 REAL ESTATE BROKER
REBL# 12952
"BE SAFE.  PROTECT YOUR INVESTMENT.  DEAL WITH LICENSED BROKER & ACCREDITED SALESPERSON. 
Legend:
Actual Location
Nearest Landmark
Seller Contact Details
Zenaida M. Sarga (Real Estate Broker)
zenaida mamaclay sarga

Name Checked
Contact Details
+63-928-XXX-XXXX

+63-928-504-6931

(SMART)

+63-932-XXX-XXXX

+63-932-885-3956

(SUN)

+63-917-XXX-XXXX

+63-917-415-3956

(GLOBE)

02-961-XXXX

02-961-6190

02-881-XXXX

02-881-5465