Rent To Own Condo In Manila Near Ubelt / Sm - DMCI Illumina Sponsored
| Bedrooms | Bathrooms | Floor Area |
| --- | --- | --- |
| 2 | 1 | 55 sqm |
Now Only:P

3,800,000.00

Regular Price: P 4,500,000.00
Save:P 700,000.00
Date Posted:

May 13, 2013

Address:

Sta. Mesa Manila near SM Centerpoint

Classification:

For Sale

Condition:

New

Location: Manila, Metro Manila
Ad Details
Avatar Checked
DMCI Property Developers, Inc.

Business Name Checked
June Cena

Name Checked
License #: 0011941
Contact Numbers:

+63-915

-XXX-XXXX

+63-915-477-8545

(Globe)

Feedback Score:

Close X

Feedback Computation

Feedback
Type
> 12 mos.
x1 pt.
12 mos.
x2 pts.
6 mos.
x3 pts.
3 mos.
x4 pts.
Total
Positive
-
(1) 2
-
-
2
Negative
-
-
-
-
-
Total:
2

Legend: (Feedback Count) Computed Score Feedback Details

SG Ranking:

Member Address:

DMCI Homes Corporate Center, 1321 Apolinario St. Brgy. Bangkal, Makati City, Metro Manila

Last Access From:

Philippines

Registered:

Dec 4, 2010

Last Sign In:

7 hours ago

View other ads of MrCena.

Seller Details
Description
---

DISCOUNTS FOR NEW INQUIRIES THIS MONTH!
AVAIL OUR 5% MOVE IN PROMO!
Balance PAG-IBIG FINANCING / PROMO Direct Bank Financing
GO DIRECT! TEXT YOUR NAME & EMAIL AD NOW FOR A FREE AND FAST QOUTATION


MR CENA
THE REAL NO. 1 & MOST PREFERRED SENIOR PROPERTY CONSULTANT OF DMCI HOMES 2011
+63-915-477-8545
+63-922-888-2362 
   WEBSITE:click http://www.dmcicondomanila.com
info.dmcicondo@gmail.com
GET MORE DISCOUNTS BY REFERRING!*
PROPERTY CONSULTANTS NEEDED, FULL/ PART TIME
 EARN 60,000 TO 600,000! W/ ALLOWANCE, START ASAP

Refer your relative/friend NOW, call/text: 0919-991-9293
Sta. Mesa, Manila
Illumina Residences Manila is a 32-storey high-rise building on a 6,935.50 sqm. property withmore than half of the area dedicated to open spaces. It is efficiency space-planned to give you more room to move around. 

The unique T-shape designed building design and landscaped atriums every five floors promote good airflow and allow natural light to pass through. Is also gives you an unobstucted 360 degrees view of the Metro Manila skyline. Get to enjoy this panoramic view of the horizon in any unit, as all units have balconies and large windows. And for your utmost privacy, corridors are single-loaded, facing an open space rather than your neighbor's door.
A modern and exclusive residential high rise condominium that provides comfortable and efficient city living for the career-driven, moderately earning Filipino families, aspiring to live in an organized home environment where everything works. Located in the progressive city of Manila in a time of increasing cramped and chaotic living spaces.
Move Up in Life with Illumina Residences Manila; A 32 – Storey residential condominium in the heart of Sta. Mesa, Manila. Master – planned for space around the entire property, it is the perfect choice for families looking to upgrade their living spaces within their familiar surroundings.
SITE DEVELOPMENT PLAN
 This 32-Storey Residential High Rise nests on a 6,935.50 SQM property in Sta. Mesa. It is comprised of 540 residential units ranging from Studios, 2 BR to 3 BR condominium units with sizes from 24 sqm. To 66 sqm. Units are ready for occupancy by August 2011.
UNIT TYPES
Light up your creativity with generous unit cuts 

The space planning in every unit of Illumina Residences Manila allows for a truly comfortable and relaxed lifestyle. With its sizeable floor areas, you get more room to be creative.
Studio (24 sqm.)
Two Bedroom (48 sqm.)
Two Bedroom (54.5 ,55.0 ,55.5 sqm.)
Three Bedroom (66 sqm. )
Studio (24 sqm.)
Two Bedroom (48 sqm.)
Two Bedroom (54.5 ,55.0 ,55.5 sqm.)
Three Bedroom (66 sqm. )
FLOOR PLAN
3rd-6th Floor, 8th-9th Floor, 10th-11th Floor
Atrium Level - 7th and 12 Floor
Atirum Level - 18th Floor, 23rd Floor, 28th Floor
14th-17th, 19th-22nd Floor, 24th-27th Floor, and 29th Floor
NEW PROJECTS
ONE CASTILLA PLACE - NEAR GREENHILLS
THE AMARYLLIS - 12th St. corner Tomas Morato Ave, New Manila, QC
ZINNIA TOWERS - EDSA MUNOZ NEAR SM NORTH & TRINOMA 
SORREL RESIDENCES - NEAR SM CENTERPOINT & LRT V MAPA NEAR UNIVERSITY BELT
TORRE DE MANILA - Taft Ave fronting LUNETA near US Embassy
FLAIR TOWERS - Reliance St near EDSA/ ORTIGAS CENTER

TIVOLI GARDENS - NEAR ROCKWELL MAKATI 
LA VERTI RESIDENCES - NEAR BUENDIA MAKATI 
Midrise Condos

ARISTA PLACE - near PAGCOR/ Duty Free/ NAIA, Paranaque City 
LEVINA PLACE - ROSARIO PASIG NEAR ORTIGAS AVE EXT & C RAYMUNDO
MARICIELO VILLAS - near Coastal Rd. and MOA, Las Pinas City 
RHAPSHODY RESIDENCES - East Service Rd., Sucat 
SIENA PARK RESIDENCES - West Service Rd., near SM Bicutan
VERAWOOD RESIDENCES - TAGUIG NEAR MARKET MARKET
House & Lot/ Townhouse
WILLOW PARK HOMES - near Cabuyao Exit, Laguna 
MAHOGANY PLACE 3 - Taguig near Market! Market!
Tamara (Duplex)
Cielo (Townhouse)
Bela (Single detached)
FREE SITE VISIT, NO COMMITMENT, NO FEES TO BE COLLECTED.
Hurry!!! CALL OR TEXT NOW FOR FREE ASSISTANCE
For More Details & Site Viewing Pls. Call/ Text 

MR CENA

 Most Preferred Top In-House DMCI Property Consultant 2011
0915-477-8545
0922-888-2362 

WEBSITE:click http://www.dmcicondomanila.com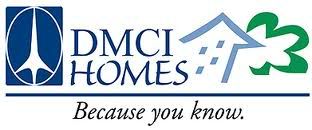 Seller Contact Details
DMCI Property Developers, Inc.

Business Name Checked
June Cena

Name Checked
Contact Details
+63-915

-XXX-XXXX

+63-915-477-8545

(Globe)
Last Access From: Philippines
Feedback Score
Close X
Feedback Computation
Feedback
Type
> 12 mos.
x1 pt.
12 mos.
x2 pts.
6 mos.
x3 pts.
3 mos.
x4 pts.
Total
Positive
-
(1) 2
-
-
2
Negative
-
-
-
-
-
Total:
2
Legend: (Feedback Count) Computed Score
Feedback Details
Other Ads by MrCena
Comments
Leave a message for the advertisement owner here (for members only). Follow this ad's comments via RSS
posted on February 16, 2011 02:04PM
feonna

Last Access From: Philippines

Quote

|

Report

posted on April 22, 2011 02:44PM
MrCena

Last Access From: Philippines
cheap condo in manila Ads