Rent To Own Condo In Ortigas Near Edsa / MRT - DMCI Flair Towers Sponsored
| Bedrooms | Bathrooms | Floor Area |
| --- | --- | --- |
| 1 | 1 | 29 sqm |
Price:P

2,312,000.00

Date Posted:

May 13, 2013

Address:

near MRT Boni

Classification:

For Sale

Condition:

New

Location: Metro Manila
Ad Details
Avatar Checked
DMCI Property Developers, Inc.

Business Name Checked
June Cena

Name Checked
License #: 0011941
Contact Numbers:

+63-915

-XXX-XXXX

+63-915-477-8545

(Globe)

Feedback Score:

Close X

Feedback Computation

Feedback
Type
> 12 mos.
x1 pt.
12 mos.
x2 pts.
6 mos.
x3 pts.
3 mos.
x4 pts.
Total
Positive
-
(1) 2
-
-
2
Negative
-
-
-
-
-
Total:
2

Legend: (Feedback Count) Computed Score Feedback Details

SG Ranking:

Member Address:

DMCI Homes Corporate Center, 1321 Apolinario St. Brgy. Bangkal, Makati City, Metro Manila

Registered:

Dec 4, 2010

Last Sign In:

9 hours ago

View other ads of MrCena.

Seller Details
Description
---
AVAIL OUR NO DOWN PROMO!

DISCOUNTS for BUYERS this MONTH ONLY,
CALL/ TEXT NOW!!!
Hurry!!! Few units left!!!
Flair Towers Near EDSA/ MRT Boni
Mode of payment: 10% Downpayment only,

90% payable Direct Bank/ PAG-IBIG Financing
For More Details & Site Viewing Pls. Call/ Text 
MR CENA  
0915-477-8545 (Globe)
0922-888-2362 (Sun)
WEBSITE: http://mrcena.sulit.com.ph
Mandaluyong City


With the young modern family in mind, DMCI Homes is providing an option to the harried lifestyle of the cosmopolitan dwellers. Being the country's premier triple A builder-developer that brings serviced, themed communities within reach of urban families, DMCI Homes is once again introducing an innovative property development that is set to change the standards of in-city living. 

Imagine coming home to a condominium complex on a sprawling 1.4 hectares. Imagine that 65% of the lot is occupied by resort-like open-air leisure amenities, including three swimming pools, a pavilion, a picnic grove, and more. 

Now, imagine retreating to your unit, and experiencing a generous inflow of natural light and wind, made possible by the revolutionary Lumiventt Advantage technology. You would call it amazing. We call it Flair Towers. And it's guaranteed to broaden your view of condominium living. 

The perfect blend of modern convenience and rustic tranquility. Of resort-style leisure and untainted peace of mind. The revolutionary Lumiventt technology, which draws in natural light and wind and sucks out stale and hot air, bringing fresh, cool air into each unit. 

All these come together at Flair Towers, located at the center of the metropolis, in the Ortigas-Mandaluyong area. It's the new address for those with a knack for knowing the best things in life.
SITE DEVELOPMENT PLAN
Address : Reliance corner Pines Street, Brgy. Highway Hills, Mandaluyong City 
Land Area : Approximately 1.4 H.A.
Type of Development : High-Rise Residential Condominium 2 Buildings, 40 storey each Single Loaded, Double Row, Resort Themed
Unit Types : Studio, 1 BR, 2 BR, 2 BR+, 3 BR
Total Units : 2,182 units (1,091 units per building)
No. of Parking slots : approximately 1,400 slots (68%)
Building Footprint : 25% of land area
Open Space : 75% of land area
| | | |
| --- | --- | --- |
| Unit Type | Area | Price Range |
| Studio Unit | 24 - 28 sqm. | Php 1.8M - 2.2M |
| 1 BR | 29 sqm. | Php 1.8M - 19M |
| 1 BR With Balcony | 41.5 sqm. | Php 2M - 2.3M |
| 2 BR Inner Unit | 60 sqm. | Php 3M - 4M |
| 2 BR Deluxe | 52 sqm. | Php 3M - 4M |
| 3 BR | 76 - 90 sqm. | Php 4.5M - 10.5M |
| Tandem | 108 sqm. | Php 6M - 8M |
UNIT LAYOUTS
UNIT FEATURES
All inner units have a provision for split type air-conditioning in the living area.
All unit types will have designated areas for washing machine, preferably located inside the T&B or an enclosed area within the unit.
All units shall have a provision for Telephone and Cable TV
There shall be back up power (min. 500 watts) for selected outlets per residential unit enough to power one light and one refrigerator
TURNOVER FINISHES
ARCHITECTURAL THEME

Modern Tropical

"…balance between nature and structure."

"… Offering sensuous qualities universally desired in homes. It also delights with inviting courtyards - a private, rhythmic space to pause, repose and rejuvenate. And these courtyards are also playful intermediaries for natural light and breeze to permeate the living spaces while enhancing the sense of spaciousness and visual interest."

"…bringing outdoors indoors."

"…Natural light is focused, filtered to define and enhance spatial experiences. The whole concept of the design revolves around the basic elements of life : Light , Water and Space."

"… It involves a return to clean and simple rectilinear modernist forms, coupled with an emphasis of lush landscaping."

"… unifying the building and the landscape, they exploit the pleasure of living in the tropics. It's a fully seamless integration of the lush landscape and the modern structures."
Flair Towers
is ... 
What : The only private and genuine resort-inspired high-rise condominium 
How : That features the abundant outdoor and indoor amenities paired with the unique building design technology, the Lumiventt advantage 
Who : For young and discerning urban families
Why : Aspiring for exclusivity, a natural home setting, quality community living and a balanced home and work life
Where : At the Ortigas-Mandaluyong central business district
When : In a time of limited condo home options
EMOTIONAL NEEDS
Young career-driven couple starting a family needs to find work & family life balance to nurture their budding relationship
Young career driven couple, stressed from their work schedules needs a sanctuary to relax and unwind
Young starting family seeking a balance in their recreational and leisure activities
A young couple with children needs a safe place conducive to rearing well rounded individuals
A startup family searching for the perfect home that would allow them the freedom to pursue their other interests and engage in community building
A young couple, busy with their budding careers and so used to the comforts of in-city living needs a place where they ca lock-up and go as they please
NEW PROJECTS
ONE CASTILLA PLACE - NEAR GREENHILLS
THE AMARYLLIS - 12th St. corner Tomas Morato Ave, New Manila, QC
ZINNIA TOWERS - EDSA MUNOZ NEAR SM NORTH & TRINOMA 
SORREL RESIDENCES - NEAR SM CENTERPOINT & LRT V MAPA NEAR UNIVERSITY BELT
TORRE DE MANILA - Taft Ave fronting LUNETA near US Embassy
FLAIR TOWERS - Reliance St near EDSA/ ORTIGAS CENTER

TIVOLI GARDENS - NEAR ROCKWELL MAKATI 
LA VERTI RESIDENCES - NEAR BUENDIA MAKATI 
Midrise Condos

ARISTA PLACE - near PAGCOR/ Duty Free/ NAIA, Paranaque City 
LEVINA PLACE - ROSARIO PASIG NEAR ORTIGAS AVE EXT & C RAYMUNDO
MARICIELO VILLAS - near Coastal Rd. and MOA, Las Pinas City 
RHAPSHODY RESIDENCES - East Service Rd., Sucat 
SIENA PARK RESIDENCES - West Service Rd., near SM Bicutan
VERAWOOD RESIDENCES - TAGUIG NEAR MARKET MARKET
House & Lot/ Townhouse
WILLOW PARK HOMES - near Cabuyao Exit, Laguna 
MAHOGANY PLACE 3 - Taguig near Market! Market!
Tamara (Duplex)
Cielo (Townhouse)
Bela (Single detached)
For More Details & Site Viewing Pls. Call/ Text Now:
MR CENA  
+63-915-477-8545
+63-922-888-2362
WEBSITE: http://mrcena.sulit.com.ph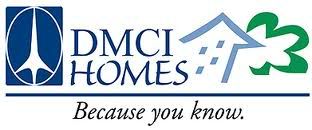 Seller Contact Details
DMCI Property Developers, Inc.

Business Name Checked
June Cena

Name Checked
Contact Details
+63-915

-XXX-XXXX

+63-915-477-8545

(Globe)
Feedback Score
Close X
Feedback Computation
Feedback
Type
> 12 mos.
x1 pt.
12 mos.
x2 pts.
6 mos.
x3 pts.
3 mos.
x4 pts.
Total
Positive
-
(1) 2
-
-
2
Negative
-
-
-
-
-
Total:
2
Legend: (Feedback Count) Computed Score
Feedback Details
Other Ads by MrCena
Comments
Leave a message for the advertisement owner here (for members only). Follow this ad's comments via RSS
rent to own house in mandaluyong Ads