Green Barley Juice , Green Barley Capsules GUARANTEED LOWEST PRICE
Price:P

95.00

Date Posted:

6 days ago (May 15, 2013)

Classification:

For Sale

Condition:

Brand New

Location: Metro Manila
Warranty:

No Warranty

Ad Feedback: 4 Details
Ad Details
SJM Online Enterprise
Sandra Jessica Maris Reteracion
Contact Numbers:

+63-917

-XXX-XXXX

+63-917-599-5334

(globe)

Feedback Score:

242
100% Positive Feedback

Close X

Feedback Computation

Feedback
Type
> 12 mos.
x1 pt.
12 mos.
x2 pts.
6 mos.
x3 pts.
3 mos.
x4 pts.
Total
Positive
(88) 88
(35) 70
(16) 48
(9) 36
242
Negative
-
-
-
-
-
Total:
242

Legend: (Feedback Count) Computed Score Feedback Details

SG Ranking:

Member Address:

1PM payment cutoff for shipping, Meet Ups Minimum Order P400 @ MRT/LRT STATIONS, Metro Manila

Last Access From:

Philippines

Registered:

Feb 12, 2010

Last Sign In:

1 hour ago

View other ads of jesy04.

Seller Details
Description
METRO MANILA BUYERS:
WE DELIVER

DOOR-TO-DOOR

FOR

FREE

WITH MINIMUM ORDER OF

10 BOTTLES (P1500)

! WITH

CASH ON DELIVERY OPTION

SO NO NEED TO DEPOSIT YOUR PAYMENT FIRST.
WE DO

MEET UPS

AT

LRT/MRT STATIONS

MINIMUM OF

3 BOTTLES(P450)

ONLY!
Be our reseller now and earn unlimited income!
1 box = 28 bottles
1-4 boxes @ P105/BOTTLE (P2940)- FREE SHIPPING NATIONWIDE!
3 -6 boxes @ P100/bottle 
7-9 boxes @ P98/bottle 

10-19 boxes up @ P95/bottle
KINDLY VISIT HTTP://JESY04.SULIT.COM.PH FOR MORE PRODUCTS. WE HAVE OVER 60 PRODUCT LISTINGS.
(Shoe rack,sauna,soaps @ P20,perfumes,slimming products and many more!)
Like us on facebook!

www.facebook.com/simpleejesy
GREEN BARLEY JUICE , GREEN BARLEY CAPSULE , GREEN BARLEY POWDER

WE OFFER DOOR-TO-DOOR DELIVERY(CASH ON DELIVERY BASIS) WITHIN METRO MANILA FOR ORDERS 10 BOTTLES AND UP!
MINIMUM ORDER FOR MEET UP IS WORTH P450 OF ANY ITEM.
PLEASE SEE MEET UP LOCATIONS BELOW.
Buy 3 bottles and we will meet you asap!
Promo Price!
1 box = 28 bottles
P2940
FREE SHIPPING NATIONWIDE!
ALL STOCKS ARE GUARANTEED 100% AUTHENTIC! PLEASE SEE PHOTOS ABOVE. 
 WE OFFER DOOR-TO-DOOR DELIVERY(CASH ON DELIVERY BASIS) WITHIN METRO MANILA FOR ORDERS 10 BOTTLES AND UP!
WE ACCEPT MAJOR CREDIT CARDS!
Contact me for negotiations.
Green Barley Juice - Health Wealth
(28 bottles in 1 box)
1-10 bottles = P150/bottle

11-20 bottles = P140/bottle

21-27 bottles = P130/bottle

1 box = P3000
SANTE CAPSULES (60 CAPS/BOX) = FREE SHIPPING NATIONWIDE
1 box = P650/box
2 boxes = P620/box
3 boxes = P600/box
4 boxes = P575/box
5 boxes = P550/box
SANTE POWDER (30 SACHETS)- FREE SHIPPING NATIONWIDE
1 box = P1300/box
2 boxes = P1250/box
3 boxes = P1200/box
4 boxes = P1150/box
5 boxes = P1050/box
Pick Up Place:
Sandra's Kitchen Cartimar Foodcourt, Cartimar Pasay- MAGTEXT MUNA BAGO PUMUNTA PARA MACHECK KUNG MAY STOCK.
Pwede po ang meet up minimum of 3 bottles:
Glorietta, Robinsons Manila, Pasay Area(from pasay po ako), LRT at MRT Stations, Trinoma etc...
Inquire na lang po kayo sa meet up place na gusto niyo..
Pwede nyo po ako itext o tawagan sa 09175995334. Magtext muna bago tumawag.
100% AUTHENTIC po ang mga Green Barley namin, kaya lang po ito mura dahil sa kamador kami kumukuha mismo. Ang kamador ay ang mga member na nagiinvest ng malaking pera upang makuha ng mura ang produkto. Basta networking, may kamador po yan. Tulad din sa vitaplus, may kamador,basta networking asahan nyo na yan. Ako po at ang pamilya ko mismo ay umiinom ng Green Barley na tinda namin.
♥Singapore Perfumes, Victoria's Secret Singapore, Moist Lotion, Slimming Coffee, Slimming Juice, Slimming Capsule, Kojic Soap, Gluta Soap, AB Rocket, Portable Sauna, Amazing Shoe Rack, at sobrang dami pa..
♥

Kahit online shop lang po ito, pinaregister ko na din para 100% Worry Free ang transactions!

√ DTI Permit

√ Barangay Clearance for Business

√ Mayor's Permit

√ Multiply Trusted Seller Badge

√ Sulit Check
√ BIR Permit - Already filed application.

Hurry Limited stocks only and prices are subject to change without prior notice. Promo until supplies last only! Buy Now before prices go up again.

3 na klase po ang green barley namin kaya pakibrowse po hanggang dulo. Thanks! :)
1. Organic Barley Grass Powder- Pure and Cheapest pag cinompute mo per gram compared sa other brands. At madaming international certificates. 
150 grams = P450

2. Green Barley from Health Wealth- Most popular. 
3. Green Barley from Sante- Ang nagpagaling kay April Boy Regino

Capsules 60 caps(1 box) = P700
Capsules 60 caps(3-5 boxes) = P650
Capsules 60 caps(6 boxes & Up) = P600
Powder Sachet 30 pcs(1 box) = P1400

09175995334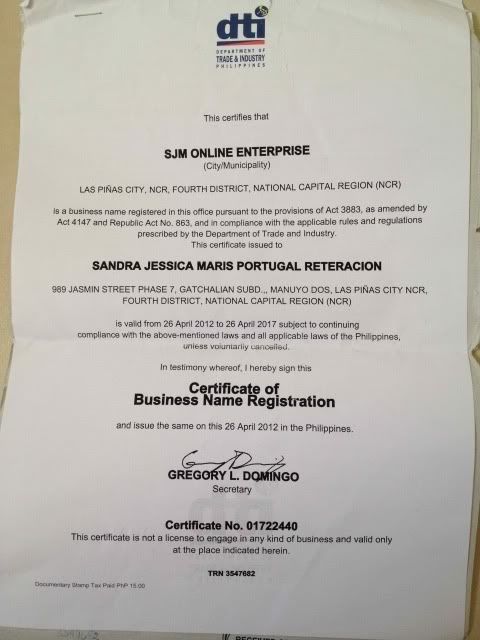 Http://sjmonlineenterprise.multiply.com
We are on sale!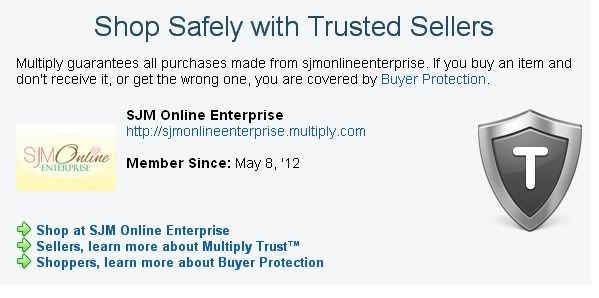 PURE Green Barley Juice Food Supplement
 Contact me @ 09175995334 or jesyka04@yahoo.com
 GOOD NEWS TO ALL! AVAILABLE NA PO ANG PINAKAMURA PERO PINAKAEPEKTIBO AT PINAKAPURONG GREEN BARLEY NGAYON!
Ito po ay ang Organic Green Barley Powder!
Safe na safe po ito dahil ito ay approved ng 4 sa pinakamalaking Organic Certification sa buong mundo! Hindi lamang sa Pilipinas!
Certifications:
1. JAPAN ORGANIC & NATURAL FOODS ASSOCIATION(JONA)- License No. JK030812PR-0658-0
To know more about JONA, click the link below:
http://www.jona-japan.org/english/material/outline.pdf
2. United Stated Department of Agriculture(USDS Organic)- License No. Ecocert SA F-32800
To know more about USDA Organic, click the link below:
http://www.usda.gov/wps/portal/usda/usdahome?navid=ORGANIC_CERTIFICATIO
3. ECOCERT- License No. SA F 32600
To know more about Ecocert, click the link below:
http://www.lixone.com/lixone/de/what-is-ecocert.asp?nombre=3245&cod=3245&sesion=1347
4. CHINA ORGANIC FOOD CERTIFICATION CENTER(COFCC)- License No. COFCC-R-0507-0037
To know more about COFCC, click the link below:
http://www.ofcc.org.cn/sites/ofcc/List_5515_6882.html
P450 only for 150 Grams na!
May mga reseller kami na nirerepack ito sa pouches at capsules at naibebenta nila ng mas mahal. Madami po nabibilan ng mga pouches with seal at empty capsules kahit dito sa sulit lang. Bili na lang po kayo tapos pwede niyo gawan sarili niyo label.
Ito po pinakamagandang barley kasi madaming certificate kaya sure kayo na malinis at ligtas inumin. Pure Green Barley pa, no flavorings added.
Supplement Facts per 100G Serving
Protein- 20.1 g
Fiber- 26.5 g
SOD Enzyme- 6.2x100000 IU
Chlorophyll 698 mg
Total Sugars 10.43 g
Folic Acid 120 ug
Vitamin C- 24 mg
Vitamin E 383.4 mg
Vitamin B1- 4.42 mg
Vitamin B2- 1.18 mg
Vitamin B5- 770 ug
Vitamin B6- 24.7 mg
Iron- 58.5 mg
Zinc- 2.78 mg
Calcium- 2220 mg
Potassium- 2229.6 mg
Phosphorus- 240 mg
Magnesium- 1060 mg
Contact me @ 09175995334 or jesyka04@yahoo.com

http://www.facebook.com/simpleejesy
Check out all my ads!
 Green Barley Food Supplement
How to get your order?
PICK UP(magtext po muna kayo 1 day before pumunta):
Get your items at our food stall, Sandra's Kitchen at Cartimar Foodcourt, Pasay City. Magtext po bago pumunta dahil hindi lagi may stock dun. Open everyday from 8am to 6pm. Sakay lang po kayo ng LRT1, baba kayo ng LIBERTAD STATION. Pagkababa niyo sakay po kayo ng jeep na buendia at sabihin niyo sa driver ibaba po kayo sa cartimar. Mga 1-2 minutes lang po yun kapag nagjeep kayo. Pwede niyo din lakarin kung gusto niyo(est. 5 minute walk). Pag may nakita po kayo na BPI at BDO, tapat na po yun ng cartimar. May makikita kayong SAVEMORE Supermarket, sa likod na po nun yung foodcourt. Punta lang po kayo sa Sandra's Kitchen. Maganda po magpick up kasi makakapasyal pa kayo madami store dun ng rtw,shoes,baseball caps,Imported PX Goods,Plants, at higit sa lahat PET Shops and Pet Supplies.

Meet Up:
Para sa below 15 boxes ang order, Robinsons Ermita lang po ang meet up. For 15 boxes above, text niyo po kung saan niyo gustong Mall,MRT,LRT1,LRT2 Station sa Metro Manila try ko po kung pwede ako dun. Pero hindi na po pwede ang meet up ng below 50 bottles sa Muntinlupa City.
Shipping:
Ang official shipping courier po namin ay Jam Global Express. For Provincial Orders naman po ay LBC thru Jam Global Express(1 day only). If Visayas Or Mindanao Area kayo, Ok po ang AP cargo at mura pa. Kung gusto niyo din po na thru bus liners(ex. victory,partas,phil rabbit etc.) ok lang po pag bulk order.
Contact Details:
09175995334(Globe)
jesyka04@yahoo.com
fb page: facebook.com/simpleejesy
personal fb acct: jesy reteracion

twitter: simpleejesy
multiply(not updated): simpleejesy
Please like us on facebook! Thanks!
http://www.facebook.com/simpleejesy
 jesyka04@yahoo.com
Text me at 09175995334.  Thank you!
09175995334
jesyka04@yahoo.com

GREEN BARLEY : A TOTAL MIRACLE FOOD SUPPLEMENT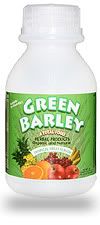 Green Barley Supplement
The real power of Barley grass is found in the combination of all the nutrients making it a whole food concentrate as close to its natural state as possible and thus supplies the nutrients in a natural proportion.
There are many plants with satisfactory nutrition, but none that covers as wide a spectrum of nutrients as Barley grass.
Drinking Barley Green Juice has been commonly recommended by persons who study natural healing techniques. In recent years, it has become popular among those seeking a potent source of antioxidant and phytochemical properties attributed to deep green leafy vegetables.
In today's world, "eating right" is becoming more and more difficult. It is no surprise that people who use our Barley feel it is the best thing they have done for themselves in a long time!
Easy to use and surprisingly palatable, our Barley is grown from select organic seeds at over 5,000 ft. elevation in the mineral-rich soil of an ancient volcanic lake bed. Our Barley is irrigated by pure mineral water and harvested at the peak of nutrition. Our Barley is processed "on site" and is guaranteed to be 100% pure green barley powder (dehydrated at 88 °F to lock in nutritional potency).
Our barley powder contains no binders, fillers, sweeteners or additives of any kind.
Green Barley contains the following:
Amino Acids and Proteins
Amino Acids are the building blocks of proteins; 20 of them are present in the body proteins in significant quantity. Proteins are the major constituent of every cell and body fluid (except urine and bile) and are thus necessary for the continual cell building, regeneration, and energy production that we need for life. An added benefit of the green barley leaf proteins is that they promote cell metabolism (the chemical changes we need to live) and neutralize substances that are bad for your health. Eighteen (18) amino acids are found in barley grass, including the 8 essential ones: that is: the amino acids that we must get from our diets; the body cannot produce them itself.
Enzymes, Vitamins, and Minerals
Green Barley leaves contain a multitude of the body's spark plugs, the enzymes. Enzymes supply the spark that starts the essential chemical reactions, without which, we would be helpless: a bag of bones, unable to walk, talk, blink, or breathe.
Astounding amounts of vitamins and minerals are found in green barley leaves. These include: Potassium, Calcium, Magnesium, Iron, Copper, Phosphorus, Manganese, Zinc, Beta Carotene, B1, B2, C, Folic Acid, and Pantothenic Acid.
It contains:
11 times the calcium in cow's milk
5 times the iron in spinach
7 times the Vitamin C in oranges
80 mg of vitamin B12 per hundred grams
Significant amounts of chlorophyll
Extremely Alkaline and More
Green barley leaves are extremely alkaline, so digesting them can help keep the body's alkaline and acidity ration balanced. Our cells cannot adequately function if the pH range (which measure acidity and alkaline) is not in a narrow range. Most processed foods are acidic, and when we consume too many of them the acidity/alkaline balance is upset and this result in possible fatigue.
Green barley have anti-inflammatory, and anti-ulcer properties. It contains 2'-O-GIV an antioxidant activity superior to vitamin E. It may contribute to preventing the changes that often lead to cancer, rapid aging, and cell death.
Green barley has: Carotenoids, Flavonoids, Phytochemicals, Phytonutrients.
Green

Barley

is suitable for people who suffer from most of these symptoms
High blood pressure


High blood sugar


High Cholesterol


Arthritis


Lack of energy


Lack of strength


Sleepiness


Overweight


Neck pain


Rheumatism


Feeling stress


Easily gets tired


Constipation


Bad breath


Gout


Rhinitis


Severe back pain


Pre-menstrual tension


Menopausal complaints


Frequent urination


 Click my badges!








09175995334
(Leave a message if I missed your call.)


  jesyka04@yahoo.com
Don't forget to include your name and location upon sending me your inquiries.
Legend:
Actual Location
Nearest Landmark
Seller Contact Details
SJM Online Enterprise
Sandra Jessica Maris Reteracion
Contact Details
+63-917

-XXX-XXXX

+63-917-599-5334

(globe)
Last Access From: Philippines
Feedback Score
242
100% Positive Feedback
Close X
Feedback Computation
Feedback
Type
> 12 mos.
x1 pt.
12 mos.
x2 pts.
6 mos.
x3 pts.
3 mos.
x4 pts.
Total
Positive
(88) 88
(35) 70
(16) 48
(9) 36
242
Negative
-
-
-
-
-
Total:
242
Legend: (Feedback Count) Computed Score
Feedback Details
Other Ads by jesy04
Comments
Leave a message for the advertisement owner here (for members only). Follow this ad's comments via RSS
posted on February 14, 2012 10:00PM
freeoptions

Last Access From: Philippines

posted on February 15, 2012 07:13PM
jesy04

Last Access From: Philippines

posted on March 1, 2012 07:03PM
jomayma2011

Last Access From: Philippines

posted on March 3, 2012 12:30PM
behealthyandwealthy

posted on March 3, 2012 02:27PM
jesy04

Last Access From: Philippines

posted on April 5, 2012 07:35PM
MacroHitan

Last Access From: Philippines

posted on April 8, 2012 03:53PM
jesy04

Last Access From: Philippines

posted on April 23, 2012 03:02PM
dalezaga

Last Access From: Philippines

posted on April 24, 2012 10:48AM
jesy04

Last Access From: Philippines

posted on April 27, 2012 03:50PM
dalezaga

Last Access From: Philippines

posted on May 2, 2012 08:33AM
upscaboy

Last Access From: Philippines

posted on May 2, 2012 03:41PM
jesy04

Last Access From: Philippines

posted on September 22, 2012 07:15PM
angelbhabe23

Last Access From: Philippines

posted on September 23, 2012 01:15PM
jesy04

Last Access From: Philippines

posted on September 26, 2012 10:25AM
ernest013183

posted on September 26, 2012 10:44PM
jesy04

Last Access From: Philippines

posted on October 17, 2012 10:28PM
estellesalon

posted on December 4, 2012 01:23PM
jl911

Last Access From: Philippines

posted on December 18, 2012 03:34PM
jesy04

Last Access From: Philippines

posted on January 30, 2013 08:35AM
larsons
green barley Ads