Best Dermaroller With Japan Stem Cell Gold For Scars -20 Sessions Sponsored
Now Only:P

5,500.00

Regular Price: P 15,000.00
Save:P 9,500.00
Date Posted:

May 15, 2013

Classification:

For Sale

Condition:

Brand New

Location: Santa Maria, Bulacan
Warranty:

Shop/Factory Warranty

Ad Feedback: 6 Details

Ad ID:

4598274

Category: Skin Care
Short URL:

Ad Details
Avatar Checked
Dermaperfection On Line

Business Name Checked
Christian Maria Zuzara B. Zabala

Name Checked
Contact Numbers:

+63-916

-XXX-XXXX

+63-916- (GLOBE) 301-3870

+63-928

-XXX-XXXX

+63-928- (SMART) 703-1532

+63-933

-XXX-XXXX

+63-933- (SUN) 157-2765

Feedback Score:

135
100% Positive Feedback

Close X

Feedback Computation

Feedback
Type
> 12 mos.
x1 pt.
12 mos.
x2 pts.
6 mos.
x3 pts.
3 mos.
x4 pts.
Total
Positive
-
(25) 50
(11) 33
(13) 52
135
Negative
-
-
-
-
-
Total:
135

Legend: (Feedback Count) Computed Score Feedback Details

SG Ranking:

Member Address:

904 San Vicente, Sta. Maria, Bulacan, Philippines 3022

Last Access From:

Philippines

Registered:

Jul 11, 2011

Last Sign In:

1 day ago

View other ads of dermaperfection.

Seller Details
Description
REMOVE YOUR SCARS/ACNE SCARS WITH DERMAROLLER
please be aware to purchase dermaroller to a doctor distributor for proper guidance
other sell used dermaroller too, us, we guarantee the sterility and quality 
BUY FROM A TRUSTED AND SULIT CHECKED SELLER. SOME MAY INTRODUCE LOW PRICES BUT WHY SETTLE FOR LESS IF IT THEY OFFER EFFECTS FOR LESS.
REGULAR PRICE : 5500
CALL/TEXT: DR ZARAH ZABALA
CEL: 0916-301-3870 ; 0928-703-1532; 0933-157-2765
EMAIL: dermaperfect@yahoo.com
WEBSITE: dermaperfection.net
 YOU MAY ALSO USE YOUR CREDIT CARD ON PURCHASING AT : dermaperfection.multiply.com
DELIVERY GUIDE :
MEET UP DELIVERY FOR FREE IN SM NORTHEDSA
FREE SHIPPING NATIONWIDE via JRS
INTERNATIONAL SHIPPING VIA IEMS POST OFFICE (+ SHIPMENT COST)
Price: Php5500 ($138)- WORTH GOOD FOR TEN SESSIONS
PACKAGE INCLUDES:
DEMA ROLLER UNIT
5 PIECES GOLD STEM CELL (JAPAN)
5 PIECES GOLD SKIN REGENERATING SERUM (JAPAN)
INSTRUCTIONS AND DERMAROLLER LITERATURE- EVERYTHING      FROM NUMBING CREAM TO AFTER CARE
NUMBING CREAM/PREPARATORY CREAM) BIG  30 GRAMS (MAX NUMB)
AFTER CARE CREAM / COLLAGENASE 50GRAMS
SUNBLOCK CREAM 10 GRAMS
STERILIZING SOLUTION 120 ML
STEM CELLS ARE GOOD FOR 20 SESSIONS
Dermaroller Treatments
The dermaroller can be used as part of a successful treatment regime for all of the following.
Stretch      Mark Removal
Scar Removal including pitted scarring and Acne Scarring
Hair Loss Treatments
Boosting topically applied skincare products
There are two recommended methods of using your Dermaroller and if you are unsure of how to use them, follow these carefully. We update these recommendations based on the experiences of our customers – whenever the changes occur, we inform all of our customers to ensure that they remain up to date on best practice. Once you have undergone a skin needling session, improvements may continue to develop for several months.
To Start: Establish a sterile environment
To begin, make sure you wash your hands as well as making sure that the body area you are about to treat is also clean. We also recommend that you ensure that the treatment area is clean and free from germs. You may wish to wipe down the area with a disinfectant or similar.
If it is the first time you are using your Dermaroller, some models may require sterilizing before use. Although most products do come pre-sterilized you should check before use.
Ensure that you have all the items necessary to begin your treatment including your dermaroller, moisturizer, topicaine gel (if used), antibacterial cream (if used) and any other third party products you may require. (Such as anti cellulite cream, hair loss remedy etc)
Method One – The Simple Approach
This is usually the most common way of using the roller as it requires less set up time, fewer products and fits in far better with most peoples daily routine.
Using the roller with slight pressure; roll the device back and forth four times in four directions as shown below. The treatment should not be painful and should not draw blood. You will become accustomed to how much pressure you can apply without causing any pain or discomfort.STEM CELL GOLD
Use the roller as part of your daily routine - you can roll every day if you wish although we recommend allowing your skin at least a couple of days of rest each week. Other users only use their roller a couple of times a week - whilst you should not overuse your dermaroller, the more sessions you have each week, the quicker you will see improvements. Note that it is not necessary to roll more than once a day.
THIS IS THE DIRECTIONS TO ROLL: LEFT, RIGHT, DIAGONAL LEFT, DIAGONAL RIGHT. COUNT IS 10 ROLL BACK AND FORTH EACH.
Method Two: The Professional Approach
This method is involves greater preparation but only requires less frequent use of the device. It is a similar method to that which professional treatments adhere to. Treatments can be carried out whenever you have the opportunity – we recommend monthly treatments although fortnightly sessions are also fine.
When using this method, it is suggested that preparing the treatment area before hand does achieve optimum results. This means applying a vitamin rich cream to the area in the days before treatment will ensure your skin is best prepared to begin the healing process once treatment has finished.
Once ready to roll, apply a numbing agent such as maxnumn  to the area. This usually takes 30-45 minutes to activate. Cover the skin w/ lidopril w/ cling wrap. Have your nose and mouth opening to the cling wrap. After 30-45 minutes, wipe of the excess once ready to roll. Follow the instructions above, rolling the Dermaroller in different directions, applying greater pressure and/or make additional rolls of the device. (Do not overdo your rolling).
Apply the stem cell after rolling the whole target area
Wipe the excess topical anesthesia (maxnumb) on the face using a damp lukewarm face towel. Use the skin repair peptide (in the vial) and the regeneration serum. Get 1.5 ml skin repair peptide (in the vial) using a syringe. Then remove the needle of the syringe. Apply the skin repair peptide manually to the face or if you have galvanic machine use it with the serum. After finishing the 1.5ml skin repair peptide, apply one regeneration serum in the glass syringe (color white serum).
WHEN WILL BE THE NEXT SESSION?
Repeat the procedure after one week. ONCE A WEEK FOR FIVE WEEKS. This is the first cycle. Down time for 4 months. This is needed to wait for the collagen deposition of the skin to regenerate and take place.
A patient may have the 2nd cycle after 2-4 months.
Skin Care After Rolling
If you have followed method two, we recommend that after cleaning the area, you should apply an antibacterial cream to protect from any possible infection. (It is unlikely this will happen but it is wise to take precautions.)
Although many people do achieve success without, we strongly recommend applying a vitamin rich moisturizer after use. (Ensure it includes Vitamin C and E as these assist in collagen production) Remember that part of the benefits of using your roller is the boost in absorption rates of topical products. Nourishing your skin at this point can reap major benefits.
You may experience a slight reddening of the area after treatment. This will fade quickly but dependant on your method, it may last for up to 24 hours. We strongly recommend either staying out of the sun for this period or using a sunscreen to protect yourself.
For Hair Loss and Thinning Hair
Unlike other treatments, use on thinning hair will not be of benefit without the application of additional products. Use these products as directed, ensuring that you use a short needled dermaroller before application(0.5mm or below)
For example - Each morning / night, after showering and washing your scalp, dry well with a clean towel.  Roll the Derma Roller over the scalp in one direction (and not back and forth).  Apply 1ml of 5% Minoxidil (which should be available from your local Pharmacy) to balding areas and massage into the scalp thoroughly.  If you notice the scalp flaking after a few days, simply rub the dead skin away whilst shampooing your hair.  Treat no more than once per day, 5 times per week.
Face Treatment:
Please take care when using the Dermaroller on your face. Do not use excessively long needles and never use the Dermaroller on your eyes or lips.
Care of your Derma Roller
Unless you are disposing your roller after use, when you have finished using the device, rinse it under hot running water.  If you have used the roller with numbing cream, stand head first in the half full glass of disinfectant for approximately 30 minutes to 1 hour (but no longer).  If you only used the roller gently, you need only disinfect the device on a weekly basis.  Shake off the excess liquid and stand on a clean towel to dry.  Please do not put the device away while it is still wet.  When it is completely dry, put the roller away where it will avoid damage.
Disclaimer
Never share your Dermaroller with other people.
Do not use a dermaroller on areas of sunburn, open cuts or other sore and tender areas.
Do not us your dermaroller if you are suffering from active herpes outbreaks or any other inflamations of the skin.
We recommend that you consult a trained medical professional if you are in any doubts about the suitability or safety of using a Dermaroller.
We are not responsible for any unfavourable results which may be derived from improper use of this product.
You may contact us if you wish for any additional serum or creams.
MECHANISM of ACTION IN SCAR TREATMENT
Fine microneedles perforate the scar tissue. The physician will notice a higher resistance when the needles penetrate the hard scar tissue. Also the patient can notice a slight cracking noise when the needles penetrate the scar tissue.
After a sufficient perforation (about 15 to 20 passes over the scar) very fine petechiae (blood spots, but no bleeding) will be visible on the skin.
  Only a few days after the treatment NEW fibroblasts and capillaries will migrate through the punctured scar tissue. Both processes result in new tissue formation to "fill" the former atrophic scar and new capillaries result in a significant better blood supply that in return results in an improved re-pigmentation.

 The COLLAGEN-INDUCTION-THERAPY by MICRONEEDLING will in general result in an improvement of 70 – 80%. Anything else above should be considered as a bonus. As collagen fibers and new capillaries need time to mature, we strongly recommend not to become impatient. Treatments should be separated by at least 6 weeks or more.
At this point we also would like to emphasize the fact that from our point of view no ablative procedure will stimulate Neo-Angiogenesis, and that includes also fractionated laser beams. We believe it is the opposite since the "hot" laser beam "fuses" the capillaries and other tissue, and stimuli for sprouting of new vessels will be suppressed.


REMOVE YOUR SCAR NOW!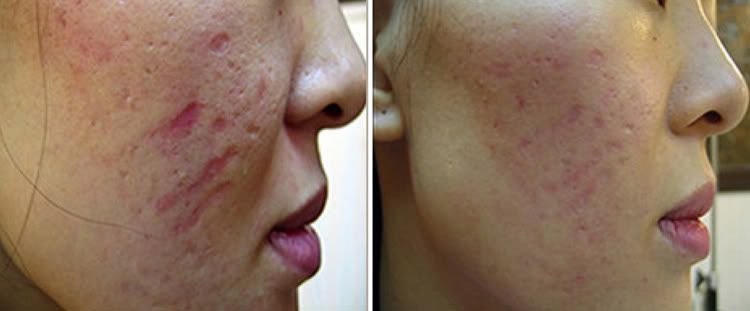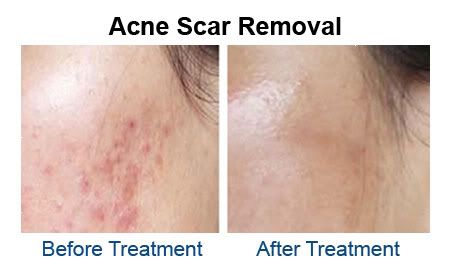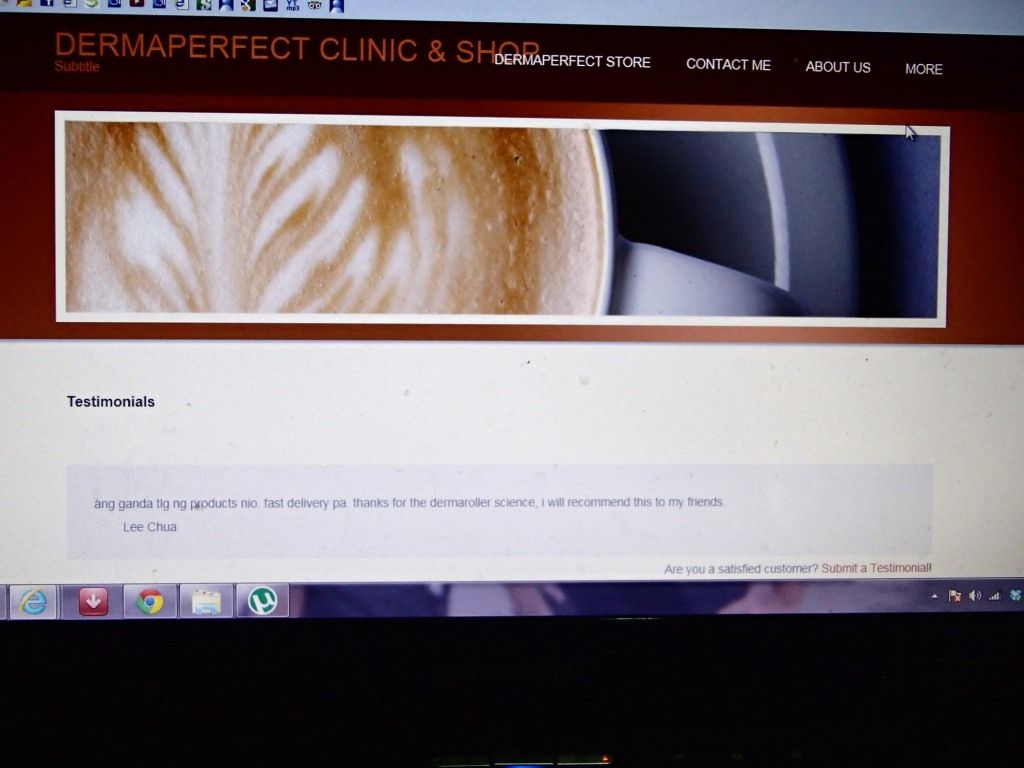 Seller Contact Details
Dermaperfection On Line

Business Name Checked
Christian Maria Zuzara B. Zabala

Name Checked
Contact Details
+63-916

-XXX-XXXX

+63-916- (GLOBE) 301-3870

+63-928

-XXX-XXXX

+63-928- (SMART) 703-1532

+63-933

-XXX-XXXX

+63-933- (SUN) 157-2765
Last Access From: Philippines
Feedback Score
135
100% Positive Feedback
Close X
Feedback Computation
Feedback
Type
> 12 mos.
x1 pt.
12 mos.
x2 pts.
6 mos.
x3 pts.
3 mos.
x4 pts.
Total
Positive
-
(25) 50
(11) 33
(13) 52
135
Negative
-
-
-
-
-
Total:
135
Legend: (Feedback Count) Computed Score
Feedback Details
Other Ads by dermaperfection
Comments
Leave a message for the advertisement owner here (for members only). Follow this ad's comments via RSS