Personalized Ref Magnets, Election, Campaign Materials, Souvenirs Sponsored
Price:P

6.00

Date Posted:

6 days ago (May 16, 2013)

Classification:

For Sale

Condition:

Brand New

Warranty:

Personal Warranty

Ad Feedback: 8 Details
Ad Details
Avatar Checked
Willyboy Arts Personalized Items and Giveaways

Business Name Checked
William S. Enriquez

Name Checked
Contact Numbers:

+63-939

-XXX-XXXX

+63-939-467-8080

(Smart)

+63-923

-XXX-XXXX

+63-923-232-2500

(Sun)

044794

XXXX

0447940867

(Landline)

Feedback Score:

77
100% Positive Feedback

Close X

Feedback Computation

Feedback
Type
> 12 mos.
x1 pt.
12 mos.
x2 pts.
6 mos.
x3 pts.
3 mos.
x4 pts.
Total
Positive
(5) 5
(19) 38
(6) 18
(4) 16
77
Negative
-
-
-
-
-
Total:
77

Legend: (Feedback Count) Computed Score Feedback Details

SG Ranking:

Member Address:

569 Masagana Homes II, Tabang, Guiguinto, Bulacan

Last Access From:

Philippines

Registered:

Jul 12, 2011

Last Sign In:

1 day ago

View other ads of willyboyarts.

Seller Details
Description
 GIVEAWAYS FOR ANY OCCASION WITH ONE OF THE LOWEST PRICE ONLINE Price depends on quantity. Pwede din pong icompare ninyo muna ang price namin sa ibang online advertisements. FOR PRICES OR OTHER INQUIRIES PLEASE CONTACT 0923-2322-500 / 0939-467-8080                                                                                                                                                              .

Personalized Ref Magnets, Election, Campaign Materials, Souvenirs
(placed in resealable plastic individually)
Minimum of 30 pcs. (Price Starts at P17.00 only)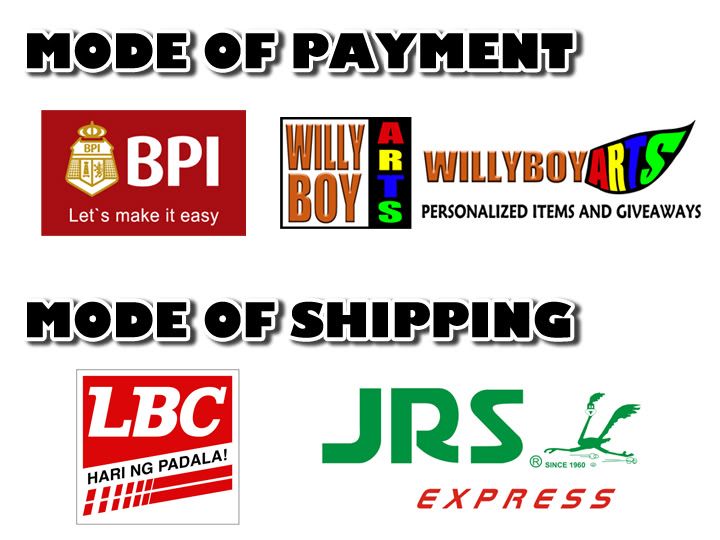 Other Personalized Items:  (w/ sample photos)&------WebKitFormBoundaryJF227KRtdFC7Wz6J Content-Disposition: form-data; name="_qf__classifiedUpdate"
Legend:
Actual Location
Nearest Landmark
Seller Contact Details
Willyboy Arts Personalized Items and Giveaways

Business Name Checked
William S. Enriquez

Name Checked
Contact Details
+63-939

-XXX-XXXX

+63-939-467-8080

(Smart)

+63-923

-XXX-XXXX

+63-923-232-2500

(Sun)

044794

XXXX

0447940867

(Landline)
Last Access From: Philippines
Feedback Score
77
100% Positive Feedback
Close X
Feedback Computation
Feedback
Type
> 12 mos.
x1 pt.
12 mos.
x2 pts.
6 mos.
x3 pts.
3 mos.
x4 pts.
Total
Positive
(5) 5
(19) 38
(6) 18
(4) 16
77
Negative
-
-
-
-
-
Total:
77
Legend: (Feedback Count) Computed Score
Feedback Details
Other Ads by willyboyarts
Comments
Leave a message for the advertisement owner here (for members only). Follow this ad's comments via RSS
ref magnet Ads