Lean And Fab Lose Up To 15lbs In 2 Weeks Safe And No Side Effects
Now Only:P

1,625.00

Regular Price: P 2,500.00
Save:P 875.00
Date Posted:

March 25, 2012

Classification:

For Sale

Condition:

Brand New

Location: Santa Rosa City, Laguna

Ad ID:

5197184

Date Updated:

January 28, 2013

Category: Weight Loss
Short URL:

Ad Details
thebeautyoption
Danilyn Pujalte Hitosis
Contact Numbers:

+63-917

-XXX-XXXX

+63-917-824-0913

(globe)

+63-907

-XXX-XXXX

+63-907-310-7972

(smart)

Feedback Score:

SG Ranking:

Member Address:

Santa Rosa Laguna, Santa Rosa City, Laguna

Last Access From:

Philippines

Registered:

Mar 14, 2012

Last Sign In:

May 2, 2013

Seller Details
Description
 LEAN AND FAB WEIGHTLOSS PROGRAM!!!
+639073107972(smart)
danilynhitosis@yahoo.com
thebeautyoption.multiply.com
THOUSANDS OF BOTTLES SOLD iN 5 HOURS! ORDER NOW!!!

HURRY! ORDER NOW WHILE SUPPLIES LAST!

LEAN & FAB® is the ONLY and MOST POWERFUL dietary supplement in the market today which

harnesses natural US-patented ingredients. Currently the only highly documented weight

management supplement with numerous clinical trials on humans. LEAN & FAB® is a absolutely

safe, all natural and void of side effects!
AVAIL OF OUR PROMOS!! Choose from these SUPER SUMMER SALE!! 
Lose 5-20lbs in 2WEEKS!  call NOW! 

+639073107972(smart)
Start Loosing weight today with the package that you Love.. 
We offer you the best deal ever.. Free shipping worldwide with 100%
PHILIPPINES: Lean and Fab Pack + FREE SHIPPING + Freebies
Other Countries: Lean and Fab Pack + FREE SHIPPING 
WORLDWIDE + Freebies

LOSE WEIGHT IN 7 DAYS using Lean and Fab

Our products are formulated by top doctors in the US w/ millions of satisfied user in worldwide.
If you are SERIOUS in LOSING WEIGHT, 
then I am SERIOUS in helping YOU get the Healthy Weight that you always wanted.
 Call/Text Me Now at  /09073107972

danilynhitosis@yahoo.com
LEAN&FAB® Contains:                                        
30capsules per bottle @ 
500mg per capsule of LEAN&FAB® 
SRP: Php 2,500.00 per bottle only!!!
All Natural 
Absolutely No side EFFECTS! FASTEST Weight loss results 

 with a very AFFORDABLE price!
 WHAT'S HOT?
PURCHASE THE PACKAGE WORTH P8,900 only and you'll have A Lifetime Discount and
GET 30-35% DISCOUNT FROM 2,500
TO 1,625 

(Package Includes: 2bottles of lean and fab, 1bottle of Nutrimaxx GT, 1box of green tea and LIFETIME DISCOUNT)
NO
 NEED FOR DIET OR EXERCISE!
Thousands of satisfied users! FREE SHIPPING w/in the Philippines!!

IF YOU WANT BIG DISCOUNTS CONTACT ME!

It is the only product in the market that gives SIX synergistic weight-loss actions in the
body.
Lean and Fab is a safe, natural and effective weight loss and weight management dietary supplement in the market today harnessing natural US-patented ingredients and is currently the only highly documented supplement because of the numerous clinical trials done for its development.
INGREDIENTS:
Forslean
Citrin
Fabenol
Bioperine
Lean and Fab boasts of six major revolutionary simultaneous actions in the body, it breaks down fat, increases Lean Body Mass, burns fat, safely suppresses appetite, blocks extra calorie absorption and increases the bioavailability of nutrients for better absorption in the body.
What ingredients are used in Lean and Fab?
Lean and Fab is made from all-natural, finest quality and unique U.S. patented ingredients. All the ingredients in Lean and Fab are listed above.
Take 1 capsule twice a day preferably 30 minutes before meal with warm water. Each bottle contains 30 capsules.
How does Lean and Fab differ from other weight loss pills?
Lean and Fab is a natural supplement and does not contain synthetic chemicals found in prescription medications. It is all-natural, safe, and effective weight loss and weight management product.
WHY WASTE TIME DOUBTING WHEN EVERYBODY ELSE IS GETTING THE BODY THEY'VE ALWAYS DREAMT OF!!WHAT ELSE ARE YOU WAITING FOR!! PLACE AND ORDER NOW!!
---
VIDEOS
HEALTH AND WELLNESS GURU MS. CORY QUIRINO PROMOTES LEAN AND FAB
DISCLAIMER: RESULTS MAY VARY FROM PERSON TO PERSON.
THE ONLY GUARANTEE IS THAT YOU WILL DEFINITELY LOSE WEIGHT PROVIDED
THAT YOU WILL FOLLOW OUR PROGRAM AND YOU WILL TAKE LEAN&FAB® REGULARLY
4 Reasons why you should buy: 
NutriMaxx® Lean & Fab®

1.) It's Medically Backed
-> The ingredients in NutriMaxx® Lean & Fab® are tested and proven to be effective and safe for use by different organizations.
If that's not enough, we have a million users worldwide who have been using this wonderful product to gain the figure that they have always dreamed of and achieve it!

2.) It Reduces Calorie Intake
"At first I thought I wasn't getting any thinner, but when I checked my weight again after one week, I was amazed that I lost 4 pounds so I kept on continuing it. I'm now on my 3rd week of usingNutriMaxx® Lean & Fab® and I've already lost 11 pounds." 
-Hannah Lim (Student)

"I haven't even finished one bottle and I already lost 10 lbs in 12 days. And that's without diet nor exercise."
-Aaron Carlo D. Cabrera (Entrepreneur) 

Because of the Citrin® ingredient in NutriMaxx® Lean & Fab®, it suppresses your appetite and helps you have better control over your food intake, possibly reducing your calorie by 295 per day! This gives you one step closer to the body that you want!

3.) You Save Money
-> Have you ever thought about going to the gym? Have you thought about how much money you are paying for the equipments? Did they do you much good?
Well what ever the effect on you is, you don't have to renew your membership anymore. When you take NutriMaxx® Lean & Fab®, you'd be spending less on gym memberships and more on new clothes!

4.) Guilt Free Indulgence
-> When you eat with Lean & Fab®, you know you're in control of your appetite So when you see something you like, eat your heart out! Because if you are too have too much, Lean & Fab® will be there to control your diet.

---
Frequently Asked Questions:

Q: Are there any side effects to consuming NutriMaxx® Lean & Fab® products?
A: The only side effect caused by NutriMaxx® Lean & Fab® products is caused by one of its ingredients, Citrin®. Supressed appetite is the only side effect, which is harmless. NutriMaxx® Lean & Fab® has been clinically tested, and has been declared as being both safe and natural. Because of this,NutriMaxx® Lean & Fab® products causes no dangerous side effects such as irritation, nausea, diarrhea, etc.

Q: How long can one continuously take NutriMaxx® Lean & Fab®?
A: Because NutriMaxx® Lean & Fab® causes no harmful effects to the human body, one can continuously take Lean & Fab® until that person reaches the specific weight he or she desires.

Q: Whilst taking NutriMaxx® Lean & Fab®, is excerise a necessity?
A: Although excercising will produce faster results, one is not required to excercise while taking NutriMaxx® Lean & Fab®.

Q: What is the proper way to use NutriMaxx® Lean & Fab®?
A: The recommended dose of capsules daily is from one to two. Each capsule should be taken half an hour before a meal. The 30 day Weight Management Program is advised to those who desire the best results possible. This program involves taking two capsules of NutriMaxx® Lean & Fab® each day thirty minutes before a meal for thirty consecutive days, take one capsule of NutriMaxx® Glutathione w/ Green Tea Extract each 30 minutes after a meal and drink NutriBlend® Green Tea Beverage once each night before sleeping. Also, warm water is recommended when taking a NutriMaxx® Lean & Fab® capsule.

Q: Who are those advised to take NutriMaxx® Lean & Fab®?
A: Those people who are obese and particularly overweight, or people in general who just want to find a way to effectively and safely lose weight.

Q: To whom is NutriMaxx® Lean & Fab® not suitable for?
A: Every person who is under the age of fifteen, and to all pregnant and lactating women. 



 OTHER HEALTH AND WELLNESS PRODUCTS INTERNATIONAL
Accepting payments thru:
 * Western Union

 *Cebuana Padala
*Mlhuillier
 * Globe Gcash
 *BDO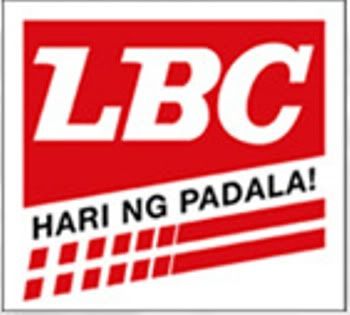 Shipping Couriers
LOCAL(PHILIPPINES)
INTERNATIONAL COURIER:
Proof of Shipping &Transactions:
---
UPDATES!
Updates!!! LEAN AND FAB IS NOW THE OFFICIAL PARTNER OF AYALA LAND CORPORATION AND MISS EARTH INTERNATIONAL 2011 !!!!! 
OFFICIAL PARTNERS OF GLOBAL FUSION INC/LEAN AND FAB:
1.Kyowa Hakko - Kirin (top pharmaceutical company in Japan)
2. Sabinsa Corp (best nutraceutical company in India)
3. Connell Bros (top nutraceutical company in USA)
4.Multiply.com
5.Charms and Crystals International by Joy Lim
6.Sheikh(king of dubai) : owner of the largest pharmaceutical company in dubai
7.Miss Earth Philippines 2011
8.Miss Earth INTERNATIONAL 2011
9.AYALA LAND CORPORATION 
Angelu De Leon (Actress) even bought a Lean and Fab package.
Monsour Del Rosario (former Olympiad/Actor Now Councilor) bought a weight management package as well. 

Harlene Bautista (sister of Herbert Bautista, Mayor of Quezon City) and Kat kat de Castro (daughter of ex-Vice Pres. Noli de Castro) just personally bought too and even interested to be exclusive distributor like us. (Harlene Bautista and Romnick Sarmenta are now distributors!)
Joy Lim (Feng Shui expert. Charms and Crystals owner. Always being thanked by Kris Aquino and Boy Abunda in TV shows. Often approached by celebrities like Kim Chiu, Dingdong Dantes, John Lloyd Cruz etc.) is regularly using it and even testified its benefits and improvements to her body!
Same with Leah Chikadora, TV5 and Channel 2 Reporters
And many more!!! Keep on browsing the rest of the ad for the product's description, info, and additional notes.
---
Do you know? 
According to World Health Organization (WHO):
That 70% of PRE-MATURE DEATHS are due to:

CANCER, HEARTH DISEASE, STROKES, and DIABETES
And 50% of these DEATHS are
DIET RELATED or DUE TO POOR NUTRITION
And 70% of all DOCTOR'S VISIT are
DIET RELATED or DUE TO POOR NUTRITION

Why? Because of what we EAT!

That's why WE need to have proper nutrition EVERY SINGLE DAY!
Be Healthy Now! Ask me How!
with Free CONSULTATION and DELIVERY!
 Call/Text Me Now at  
0907-310-7972(smart/talk and text)
danilynhitosis@yahoo.com
- Weight Loss - Weight Gain - Good Health - Optimum Nutrition - 
Lean and Fab International Distributor
Contact me thru Call or SMS for faster response. thanks!

---
**Rest assured that I am a LEGIT Distributor of these Products as I'm one of the  Leaders of Global Fusion Incorporated.  Please be warned of cheap versions/counterparts of these products selling at a lower price.  You always get what You pay for!**
Danilyn Hitosis
09073107972(smart and talk and text)
danilynhitosis@yahoo.com
Looking forward to being of service! God bless!!!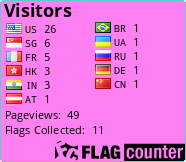 Legend:
Actual Location
Nearest Landmark
Seller Contact Details
thebeautyoption
Danilyn Pujalte Hitosis
Contact Details
+63-917

-XXX-XXXX

+63-917-824-0913

(globe)

+63-907

-XXX-XXXX

+63-907-310-7972

(smart)
Last Access From: Philippines
Comments
Leave a message for the advertisement owner here (for members only). Follow this ad's comments via RSS
posted on May 3, 2012 03:32PM
DanilynPujalteHitosis

Last Access From: Philippines

posted on May 22, 2012 01:52PM
MarkJasonBautistaGonzales

Quote

|

Report

posted on May 23, 2012 12:43PM
DanilynPujalteHitosis

Last Access From: Philippines

posted on August 26, 2012 04:48PM
heartyShan

Last Access From: Philippines

Quote

|

Report

posted on August 26, 2012 10:55PM
DanilynPujalteHitosis

Last Access From: Philippines
Lean and Fab Ads