Cheap Hongkong Disneyland Package
BCTravel and Tours Corp.

Business Name Checked
Rowena Catalan

Name Checked
Contact Numbers:

+63-922

-XXX-XXXX

+63-922-885-8498

(SUN)

+63-917

-XXX-XXXX

+63-917-599-1813

(GLOBE)

+63-939

-XXX-XXXX

+63-939-920-7139

(SMART)

+63-922

-XXX-XXXX

+63-922-806-4679

(SUN)

+63-917

-XXX-XXXX

+63-917-422-7467

(GLOBE)

02-468

-XXXX

02-468-4431

02-414

-XXXX

02-414-7305

02-624

-XXXX

02-624-8296

Feedback Score:

Close X

Feedback Computation

Feedback
Type
> 12 mos.
x1 pt.
12 mos.
x2 pts.
6 mos.
x3 pts.
3 mos.
x4 pts.
Total
Positive
-
(1) 2
(1) 3
-
5
Negative
-
-
-
-
-
Total:
5

Legend: (Feedback Count) Computed Score Feedback Details

SG Ranking:

Member Address:

3rd Floor (Unit 305) Integrated Professional Offices Building, #14 Quezon Avenue, Quezon City, Metro Manila

Registered:

Mar 30, 2010

Last Sign In:

23 hours ago

View other ads of bctravelservices.

Seller Details
Description
CHEAP HONGKONG DISNEYLAND PACKAGE
As low as
Php5,355 per person (min. of 4 pax)
Php5,998 per person (min. of 2 pax)


Package Inclusions: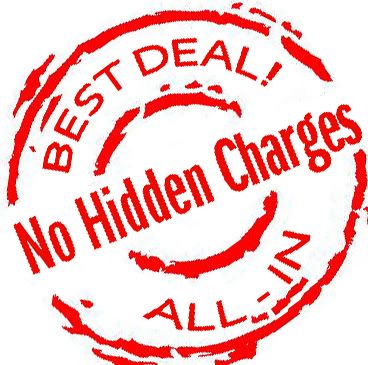 2Nights Hotel accommodation

Breakfast outside Hotel

Roundtrip airport transfers

Disneyland Tour until Fireworks




w/ roundtrip Transfers

Compulsory Hongkong city tour

English speaking tour guide
IMPORTANT NOTE:
Travel Validity: May-June 2013
Airfare is not included and available upon request
Tipping fee to be collected after Hongkong City Tour (USD7 per person)
Excluding Weekend Surcharge 
For Philippine Passport only. Surcharge may apply for Foreign Passport Holder.
Passport must be al least six months valid.
Rate is subject to change & availability 
Avail Early to take advantage of the lowest rate quoted
Free Roundtrip SIC Airport-Hotel Transfers between 0930h-2300h only otherwise surcharge may apply.
For reservations and faster transaction you may forward the following:
Full passport names of Guests

Flight Details (if available) or Travel date

Contact information
Email: info@bctravelandtours.com
or contact us for further details & infos +63.2.4147305 / +63.917.599.1813 / 09228858498
 
You may also visit our Office:
BC Travel and Tours Corp.
Unti 305 Integrated Professional Offices Building
#14 Quezon Avenue, Quezon City 1114 Philippines
Yahoo Messenger: infocenter.bctravel
Skype: bctravelph
Corporate website : www.bctravelandtours.com
Travel blogs for updates :www.bctravelandtours.blogspot.com             
 Visit our website for more travel packages:  www.bctravelandtours.com
Legend:
Actual Location
Nearest Landmark
Seller Contact Details
BCTravel and Tours Corp.

Business Name Checked
Rowena Catalan

Name Checked
Contact Details
+63-922

-XXX-XXXX

+63-922-885-8498

(SUN)

+63-917

-XXX-XXXX

+63-917-599-1813

(GLOBE)

+63-939

-XXX-XXXX

+63-939-920-7139

(SMART)

+63-922

-XXX-XXXX

+63-922-806-4679

(SUN)

+63-917

-XXX-XXXX

+63-917-422-7467

(GLOBE)

02-468

-XXXX

02-468-4431

02-414

-XXXX

02-414-7305

02-624

-XXXX

02-624-8296
This user has disabled private messaging from Guests. Sign In or Sign Up for Free to send this user a private message.
Feedback Score
Close X
Feedback Computation
Feedback
Type
> 12 mos.
x1 pt.
12 mos.
x2 pts.
6 mos.
x3 pts.
3 mos.
x4 pts.
Total
Positive
-
(1) 2
(1) 3
-
5
Negative
-
-
-
-
-
Total:
5
Legend: (Feedback Count) Computed Score
Feedback Details
Other Ads by bctravelservices
Comments
Leave a message for the advertisement owner here (for members only). Follow this ad's comments via RSS
cheap hongkong disneyland package Ads