Fender American Standard Stratocaster Parchment Knob Set
Price:P

440.50

Date Posted:

April 13, 2012

Classification:

For Sale

Condition:

Brand New

Location: Quezon City, Metro Manila
Ad Feedback: 1 Details

Ad ID:

5312139

Date Updated:

December 30, 2012

Short URL:

Ad Details
Contact Numbers:

+63-927

-XXX-XXXX

+63-927-918-3010

(Globe)

Feedback Score:

207
100% Positive Feedback

Close X

Feedback Computation

Feedback
Type
> 12 mos.
x1 pt.
12 mos.
x2 pts.
6 mos.
x3 pts.
3 mos.
x4 pts.
Total
Positive
(32) 32
(27) 54
(15) 45
(19) 76
207
Negative
-
-
-
-
-
Total:
207

Legend: (Feedback Count) Computed Score Feedback Details

Member Address:

Fairview, Q.C., Quezon City, Metro Manila

Registered:

Nov 6, 2008

Last Sign In:

1 hour ago

View other ads of sunster168.

Seller Details
Description
FOR SALE   FOR SALE   FOR SALE   FOR SALE    FOR SALE   FOR SALE   FOR SALE   FOR SALE  FOR SALE   FOR SALE   FOR SALE   FOR 

   FOR SALE   FOR SALE   FOR SALE  FOR SALE    FOR SALE    FOR SALE  FOR SALE   FOR SALE   FOR SALE   FOR SALE   FOR SALE   FOR 

FOR SALE   FOR SALE   FOR SALE   FOR SALE    FOR SALE   FOR SALE   FOR SALE   FOR SALE  FOR SALE   FOR SALE   FOR SALE   FOR 

---

This item is on Clearance SALE!!!
throughout July 2012 only.
Promos Don't Apply.

Please Note: This is an Original American made Fender part. This will definitely fit American & Mexican Made Fenders. This will also fit some Fender copies. Fitting for Fender copy guitars depends on how much the manufacturer followed the Fender Specifications. Some tweaking may be needed for some copy guitars who do not religiously follow the Fender specification. 

"Helping you build a better guitar everyday."
                                                                                                                                                         Sunster168@Sulit.com.ph

Brand New Genuine Fender® American Standard Stratocaster Parchment Knob Set
(1 Volume & 2 Tone Knobs in elegant Parchment w/ Gold detail)

*Fits American & Mexican Fenders & Other Stratocaster Guitars Too.
Made in USA  Made in USA  Made in USA  Made in USA  Made in USA
*FREE Shipping option with our "Save-on-Shipping".
- Valid to all Sulit.com.ph Memebers.
Save

some

money

, but more importantly,

save your precious time

with "

Save

-on-

Shipping

" for this item.
Simply comit to a feedback (wag naman po'ng negative...LOL!) after our transaction and we'll gladly ship your order for FREE!
If you are not yet a Sulit.com.ph member, but would like to avail of this promotion, simply sign-up for a free

Sulit

.c

o

m.ph membership and "

Save

-on-

Shipping

". 

This

Free

Shipping promotion

is valid within Metro Manila only

. If you live in the Province, simply pay the difference between the Metro Manila Shipping Rate and the Provincial Shipping Rate.
 Made in USA  Made in USA  Made in USA  Made in USA  Made in USA
  Your Source for Original Fender Parts Directly from the USA!!!   



Fender Standard Stratocaster® Knob Set* 
From the '57 Strat® to an American Deluxe with the S-1™ switching system, these Fender® Parchment knobs will give that elegant original look to your favorite Strat. Please see SKU description to ensure proper ordering.

Source: Fender.com

Description       
Origin
Corona

,

California

(

Made is USA

)



Series   

Stratocaster Series

Model Name

Fender® Stratocaster® Knobs

Color

Parchment

Part Number        

0056-254-049
 Source: Fender.com
Fender Stratocaster Knob Set® Price-Check     
Allparts.com

     SRP $10.00
 

Plus

Shipping

,

Duty

&

tax

WDmusic.com

     SRP $8.95
 

Plus

Shipping

,

Duty

&

tax

Fender MSRP

               N/A


Plus

Shipping

,

Duty

&

tax 

Yupangco/Perfect Pitch

   PhP900.00


Php300.00/each 




*

Our

Sulit

.c

o

m.ph Price 

 

 

PhP 559.50

 
NOTES FOR THIS FENDER KNOB SET :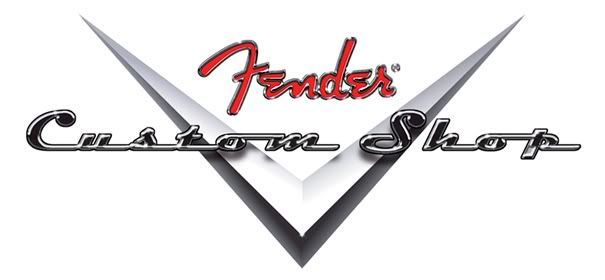 The package includ

es (

1

) One set

Genuine

Fender

®

American Standard Stratocaster Knob Set in

Parchment

with Gold detail.

In other words everything you see in the picture.



I also have some other

Fender

®

Stratocaster

,

Precision

and

Jazz Bass

parts. Do visit my other ads to find out more.  

Allparts webpage for the Fender Standard Strat Knob Set.                                                           http://www.allparts.com/Fender-Aged-White-Knobs-p/099-1369-000.htm


Price is

not negotiable and isn't open to

swapping

.

This is only for sale.

Shipping

&

Handling

:

I ship to anywhere in the Philippines

. Please check our feedbacks for verification on our shipping track record. We do provide you with the tracking number and support.

Only Advertisements

with

"

Save

-on-

Shipping

" details posted on the mid upper portion of the ads are considered part of that promotion.

Shipping Insurance

is always offered as an option (Optional). Our customers are normally the ones who decide whether they want their orders insured and how much coverage.

All other items shall be shipped with the buyer shouldering the shipping cost.

If you need a shipping quote, do feel free to send us a Private Message (PM).

 

Handling

means the proper packaging preparations needed for these delicate products such a securing your orders in bubble-wrap, etc. prior to shipping. We take pride in making sure your order is safe for transport.

Payment Options:

C

.

O

.

D

.

for pick-ups & meet-ups

.

Bank Deposit &

Bank Transfers

Shall be through BPI

,

BPI Family Bank

,

Paypal

or

Unionbank.

Bank deposit payments

are also preferred for the

"

Save

-on-

Shipping

"

FREE

Shipping option promo

. The item for sale shall be shipped immediately upon confirmation of payments via bank deposit or bank transfer. Please take note that meet-ups are very much welcome but, shall still carry the same listed price as items being offered via "

Save

-on

-

Shipping

"

promotion

.




Meet-ups

:

Shall be at

SM North EDSA

,

SM Fairview

,

Trinoma

or

Ever Gotesco Commonwealth

by apointments

.

Should you wish to do the meet-up in another location, do feel free to contact me.

Text or Call:   0927.918.3010 look for Sonny
Thanks for viewing.    

       ;-)             
---
FOR SALE   FOR SALE   FOR SALE   FOR SALE    FOR SALE   FOR SALE   FOR SALE   FOR SALE  FOR SALE   FOR SALE   FOR SALE   FOR 

   FOR SALE   FOR SALE   FOR SALE  FOR SALE    FOR SALE    FOR SALE  FOR SALE   FOR SALE   FOR SALE   FOR SALE   FOR SALE   FOR 

FOR SALE   FOR SALE   FOR SALE   FOR SALE    FOR SALE   FOR SALE   FOR SALE   FOR SALE  FOR SALE   FOR SALE   FOR SALE   FOR
Seller Contact Details
Sonny D. Mercado
Contact Details
+63-927

-XXX-XXXX

+63-927-918-3010

(Globe)
Feedback Score
207
100% Positive Feedback
Close X
Feedback Computation
Feedback
Type
> 12 mos.
x1 pt.
12 mos.
x2 pts.
6 mos.
x3 pts.
3 mos.
x4 pts.
Total
Positive
(32) 32
(27) 54
(15) 45
(19) 76
207
Negative
-
-
-
-
-
Total:
207
Legend: (Feedback Count) Computed Score
Feedback Details
Other Ads by sunster168
Comments
Leave a message for the advertisement owner here (for members only). Follow this ad's comments via RSS
fender stratocaster Ads