Lion's Pure Green Barley Capsule 500mg 60s - P600.00 Only
Contact Numbers:

+63-927-XXX-XXXX

+63-927-684-1907

(Globe)

+63-947-XXX-XXXX

+63-947-123-4871

(Smart)

+63-942-XXX-XXXX

+63-942-250-0600

(Sun)

063222XXXX

0632220179

(PLDT)

Feedback Score:

SG Ranking:

Member Address:

Zone 4 Bagong Silang, Iligan City, Lanao del Norte

Last Access From:

Philippines

Registered:

Apr 12, 2012

Last Sign In:

Mar 18, 2013

View other ads of lifebarleyplus.

Seller Details
Description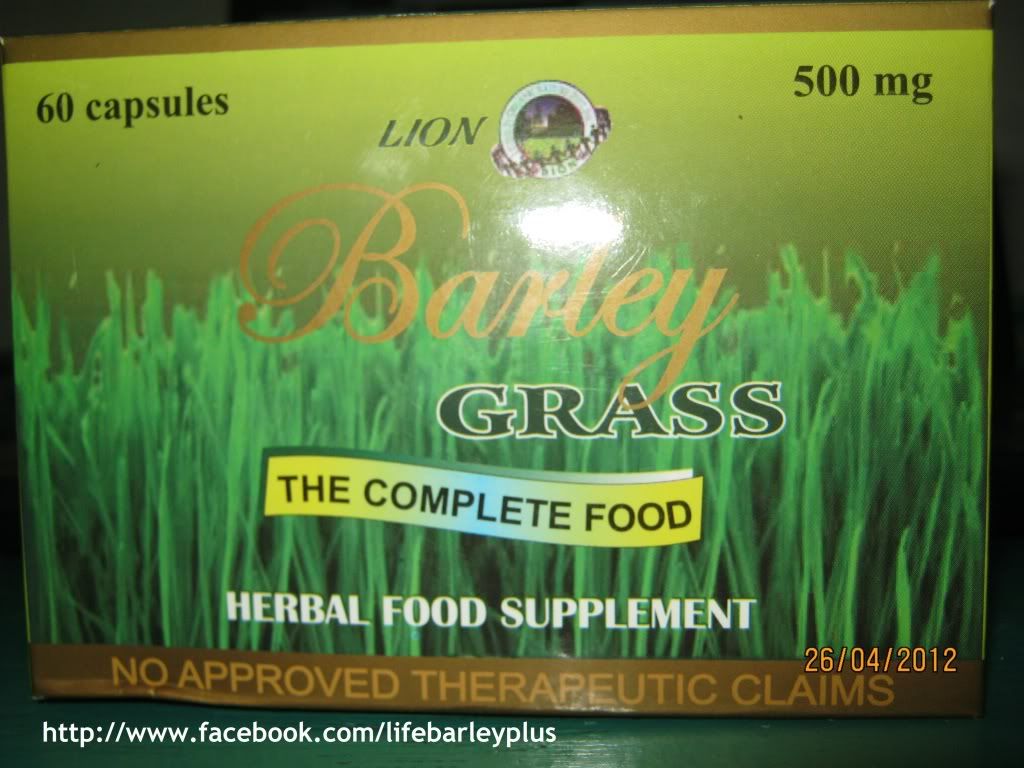 Lion's Barley Grass 500mg Capsule
The Complete Food
You'll get 500mg of 100% PURE green barley 
Safe and healthy because absolutely NO additives added
No preservatives added
No DANGEROUS sweeteners such as Aspartame or Sucralose
Capsule case dissolves faster and so much safer even for the strictest vegetarian as it is made of vegetable tissue, not ANIMAL tissue
Barley Grass contains the most balanced nutrient profile of all green plants. Many of the vitamins, minerals and enzymes present in Barley grass act as powerful antioxidants protecting our body from free radical damage, enhancing our immune system and improving cardiovascular health by reducing oxidative stress on cholesterol and the body as a whole. 
LION'S Barley Grass Capsule contains:
11 times the Calcium in cow's milk
5 times the Iron in spinach
7 times the Vitamin C in oranges
80mg of Vitamin B12
Significant amount of Chlorophyll
It helps in the treatment of arthritis, asthma and migraine
Helpful against diabetes
Helps relieve stomach and intestinal disorders.
It protects the heart from diseases and complications

Provides micro-nutrients for the body
Cleanses the liver, kidneys and lungs
Lowers cholesterol level
Promotes healthy blood circulation
Promotes cell regeneration
Controls blood sugar
Boosts the immune system
Take 1-2 Lion's 

Barley Grass

 capsule daily for a healthier you.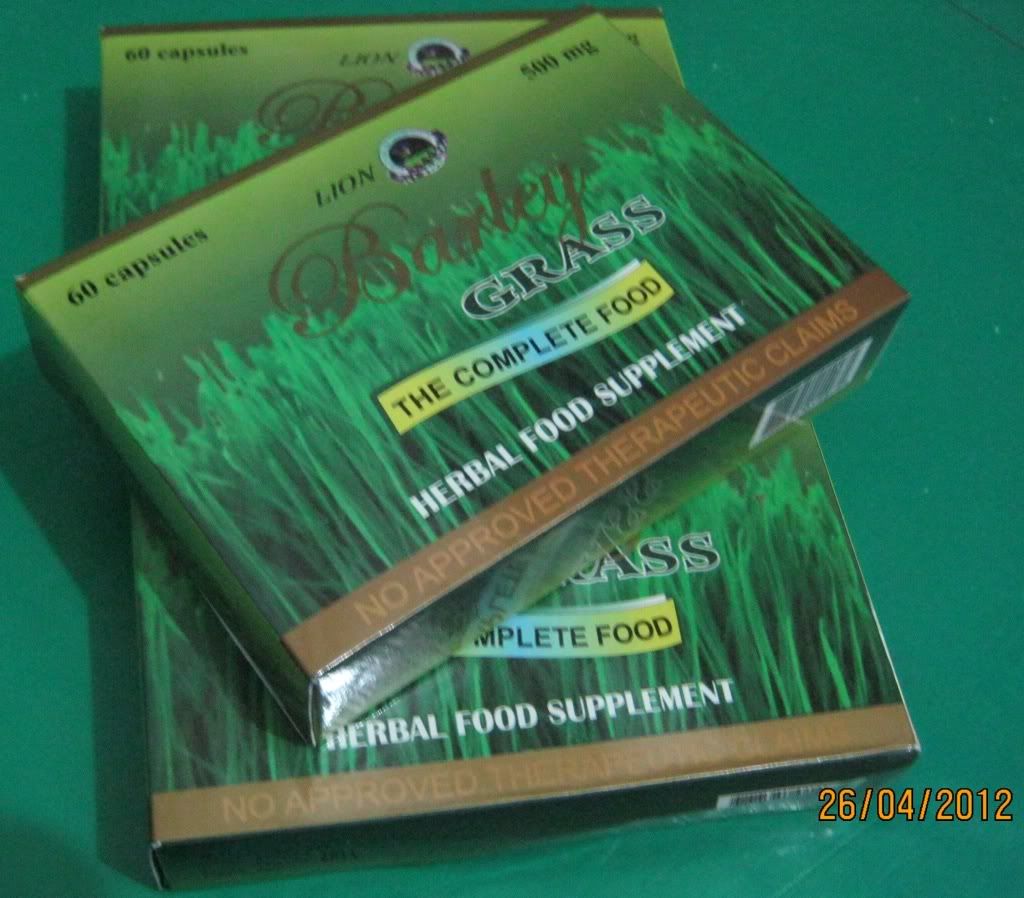 HOW TO ORDER
Please text the following information:
Customer's Name:
Item to Purchase and Quantity:
Address:
Mode of Payment:
Contact Details
0927-684-1907
YM/Email/Facebook: arlenecuares@yahoo.com
http://www.facebook.com/lifebarleyplus
MODES OF PAYMENT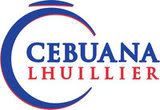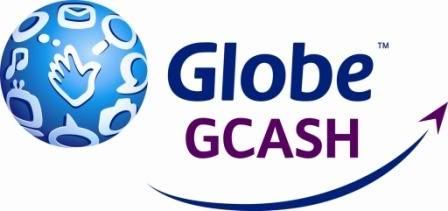 BANK DEPOSIT
Banco de Oro (BDO)
 Name: Arlene T. Cuares
Account No. 3120194624
Branch: Quezon Ave., Iligan City
 BPI DIRECT
 Name: Arlene T. Cuares
 Account No. 0473024012
 Branch: Quezon Ave., Iligan City
Philippine Bank of Communications (PBCOM)
Name: Arlene T. Cuares
 Account No. 284-10-001686-7 (Current/Checking Account)
 Branch: Del Pilar St., Iligan City
KWARTA PADALA
Cebuana Lhuillier
ML Kwarta Padala
Western Union
GLOBE GCASH/SMART MONEY
PAYPAL/CREDIT CARD (through PP)
Just add P70 for shipping fee NATIONWIDE. Payments should be made before 1pm cut off time for next day delivery (depends on the location) We'll send you your tracking number through text message or email. 
 Delivery Time: 1-2 days depending on destination and courier.
Thanks!
Seller Contact Details
lifebarleyplus
Contact Details
+63-927-XXX-XXXX

+63-927-684-1907

(Globe)

+63-947-XXX-XXXX

+63-947-123-4871

(Smart)

+63-942-XXX-XXXX

+63-942-250-0600

(Sun)

063222XXXX

0632220179

(PLDT)
Last Access From: Philippines
This user has disabled private messaging from Guests. Sign In or Sign Up for Free to send this user a private message.
Other Ads by lifebarleyplus
Other Ads

Other Ads

Other Ads

Other Ads

Other Ads
Comments
Leave a message for the advertisement owner here (for members only). Follow this ad's comments via RSS
No Comments Yet
green barley Ads