SMDC BREEZE RESIDENCES condo in Roxas Boulevard P7,000+ / mo! NEW! Sponsored
| Bedrooms | Bathrooms | Floor Area |
| --- | --- | --- |
| 1 | 1 | 27 sqm |
Avatar Checked
Charisse Ngo

Name Checked
License #: 0016998
Contact Numbers:

+63-917

-XXX-XXXX

+63-917- 824-2646

+63-922

-XXX-XXXX

+63-922- 824-2646

02-346

-XXXX

02-346- 4656

Feedback Score:

Close X

Feedback Computation

Feedback
Type
> 12 mos.
x1 pt.
12 mos.
x2 pts.
6 mos.
x3 pts.
3 mos.
x4 pts.
Total
Positive
-
(1) 2
-
-
2
Negative
-
-
-
-
-
Total:
2

Legend: (Feedback Count) Computed Score Feedback Details

SG Ranking:

Member Address:

13th Floor Two ECOM Center, SM Mall of Asia Complex, Pasay City 1300, Quezon City, Metro Manila

Last Access From:

Philippines

Registered:

Dec 3, 2008

Last Sign In:

23 hours ago

View other ads of storenextdoor.

Seller Details
Description
---

PROMO FOR AS LOW AS:
studio with balcony (22-25 sqm)-         P7,000-P8,000+ monthly (40 months)                                
1 bedroom with balcony (26- 28 sqm)-P8,000-P9,000+ monthly (40 months)
1 bedroom deluxe (40sqm) -                 P16,000+ monthly (40months)
2 bedroom combined (55sqm)-             P20,000+ monthly (40months)
* Flexible terms like NO downpayment, payment terms up to 42 months 0% interest!
RESERVE NOW FOR ONLY P25,000! 
GET BIG BIG DISCOUNTS THIS MAY!
PLUS SPECIAL PAYMENT TERM AVAILABLE FOR THE FIRST 200 UNITS ONLY!
15% IN 40 MONTHS, 5% ON THE 41ST MONTH, 80% LUMPSUM CASH/ BANK FINANCING ON THE 42ND MONTH:
NO DOWNPAYMENT!
STUDIO 22SQM- P7,000+ ,MONTHLY
STUDIO 25SQM- P8,000+ MONTHLY
1 BEDROOM 27SQM- P9,000+ MONTHLY
1 BEDROOM 40SQM- P16,000+ MONTHLY
2 BEDROOM COMBINED 55SQM- P20,000+ MONTHLY
RESERVE YOUR UNIT ON OR BEFORE MAY 23, 2013 AND GET A FREE TABLET PHONE!
ASK ME HOW TO AVAIL THIS PROMO! CALL 09178242646!
OR ATTEND OUR EVENT FOR RSVP:
GREETINGS!
I would like to present to you SMDC's newest project to invest in, 
SM Development Corp. (SMDC), the number 1 property developer in the Philippines with a reputation for providing 5 Star Quality living spaces at very affordable prices will set another block buster record in the industry!
Imagine living in a place you've always dreamed of.. Relax and just enjoy the sunset view of Manila Bay..
Opening very soon will be an innovative and masterfully planned community along Roxas Boulevard which also runs along the shores of Manila Bay, well-known for its sunsets and stretch of coconut trees. A divided roadway that has become a trademark of Philippine tourism, famed for its yacht club, hotels, restaurants, commercial buildings and parks. To be known as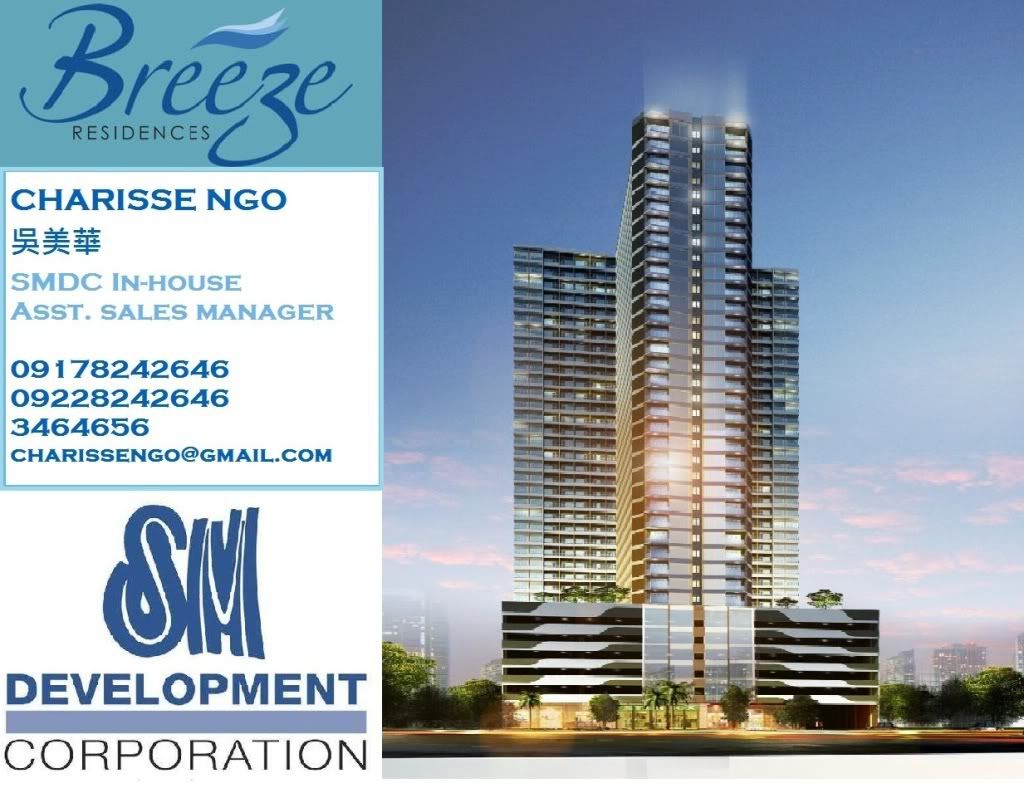 A sprawling cosmopolis of offices, residential, commercial and mixed-use projects, this city of the future fuses convenience with comfort, where individuals can blend fast-paced activities and easy lifestyles.
A project near SM Mall of Asia, NAIA airport, Cultural Center of the Philippines, De La Salle University Taft, Makati and Manila City, and soon to rise Asia's Next Las Vegas Pagcor City..
Live like a STAR.... Welcome to  Breeze Residences, by SMDC.
 Take advantage of this great opportunity! 
THE LOCATION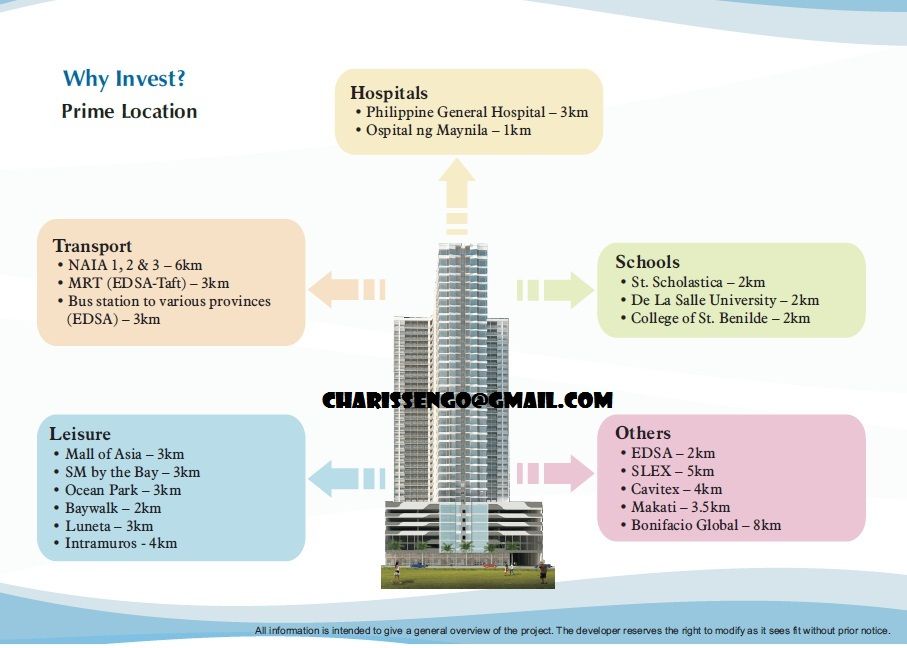 THE AMENITIES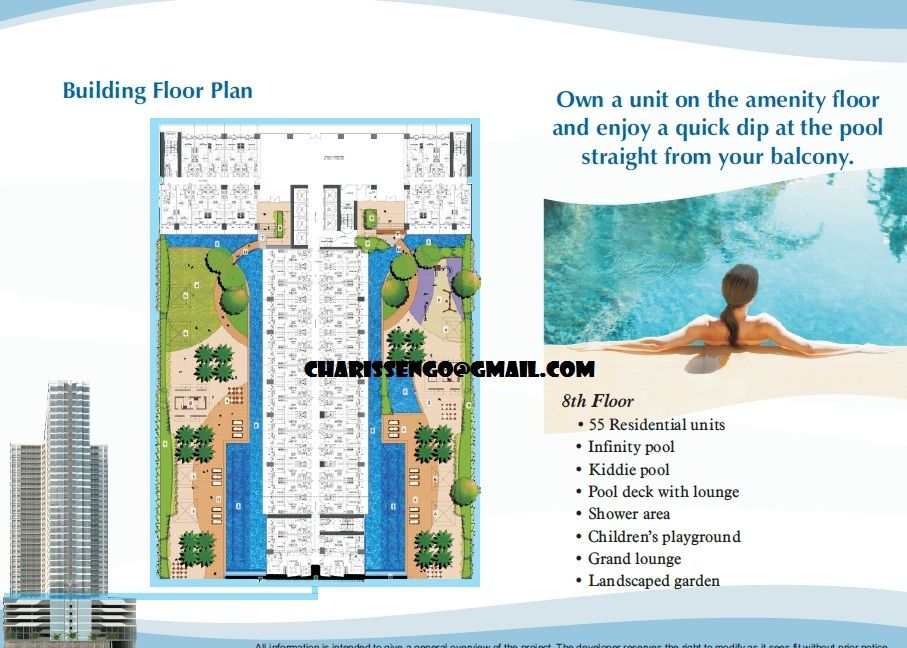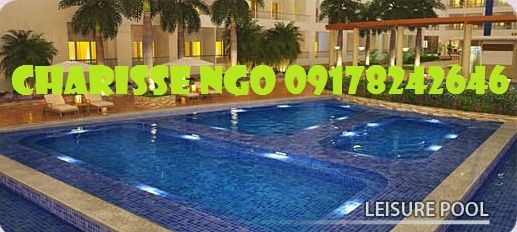 Now selling units with direct access to our infinity pools
PRICELIST AND INVENTORY NOW AVAILABLE!
UNIT TYPES: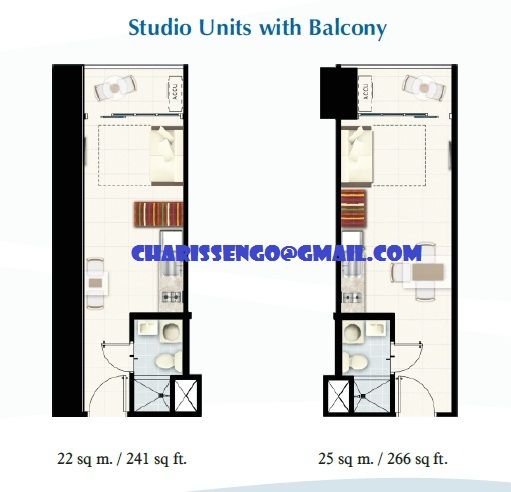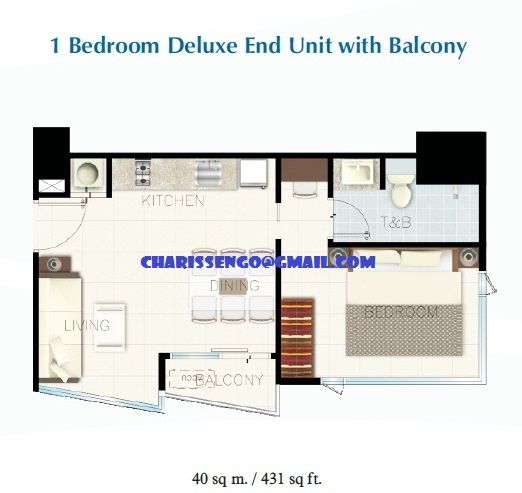 CLICK HERE FOR A VIRTUAL TOUR OF OUR 1 BEDROOM UNIT
PAYMENT OPTIONS:
A.    Spot Cash Payment  (10% discount on the list price)
B.    Deferred Payment  (2% discount on the list price)

       P100,000 Reservation Fee
       100% over 36 months

C.    20% Spot Down Payment  (3% discount on the list price)
         80% Balance over 36 months
         No Lumpsum
D.   10% Spot Down Payment  
         10 % in 36 months
         80% Balance thru bank financing
E.    No Down Payment in 40 months 

         20% in 40 months
         80% Balance thru bank financing
F. No Down Payment 
       15% in 40 months
       5% on the 41st Month
       80% Balance thru bank financing on the 42nd month
SAMPLE COMPUTATION OF SPECIAL PAYMENT TERM:
List Price: P1,900,000
5.5% other charges: P105,400
Total Contract Price: P2,004,500
RESERVATION FEE: P25,000
15% IN 40 MONTHS: P7,305.30
5% ON THE 41ST MONTH: 105,737.37
80% DUE ON 42ND MONTH (BANK FINANCING OR CASH): P1,691,798
 **FOR SPECIAL PAYMENT TERMS AND DISCOUNTS PLEASE CONTACT ME**
    09178242646/ 09228242646/ (02) 3464656 charissengo@gmail.com
   GET IT ONLY FROM AN IN-HOUSE ASSISTANT SALES MANAGER :)
Breeze Residences is a place which exudes vision and inspiration to those who call it home.
...Along  Roxas Boulevard...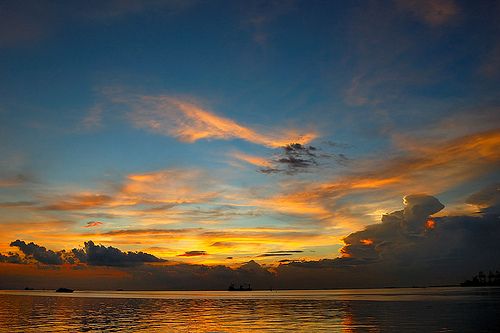 Monthly Investment for as Low as Php 7,000.00+ per month!

 Breeze Residences does not only offer security  and stress free living, but also high return of investment through leasing of units.
Now with license to sell! 
CALL NOW and become part of this exceptional opening!
WHY CHOOSE SM RESIDENCES?
• Prime locations at your convenience.
• 5 star hotel-like living like no other!
• Affordable prices with flexible payment schemes.
• Guaranteed completion with SM's trusted name
FOR INQUIRIES, PROJECT PRESENTATION, MODEL UNIT VIEWING PLEASE CONTACT:
吳美華
In-house Executive Property Officer of Breeze Residences
Licensed Real Estate Broker
PRC License Number: 16998
09178242646/ 09228242646
                        (02)3464656           
Viber: +639178242646
YM id: chawisse_09
Skype: chawisse
charissengo@gmail.com
13th floor Two-ECOM Center, SM Mall of Asia Complex, Pasay City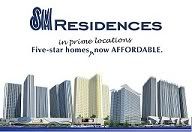 *DO NOT BE FOOLED BY MORE DISCOUNTS OFFERED BY OTHER SELLERS. TRUST ONLY WITH ACCREDITED IN-HOUSE SELLERS OF SMDC! 
***FOR INFORMATION PURPOSES ONLY. INFORMATION ARE SUBJECT TO CHANGE WITHOUT PRIOR NOTICE.
Legend:
Actual Location
Nearest Landmark
Seller Contact Details
Charisse Ngo

Name Checked
Contact Details
+63-917

-XXX-XXXX

+63-917- 824-2646

+63-922

-XXX-XXXX

+63-922- 824-2646

02-346

-XXXX

02-346- 4656
Last Access From: Philippines
Feedback Score
Close X
Feedback Computation
Feedback
Type
> 12 mos.
x1 pt.
12 mos.
x2 pts.
6 mos.
x3 pts.
3 mos.
x4 pts.
Total
Positive
-
(1) 2
-
-
2
Negative
-
-
-
-
-
Total:
2
Legend: (Feedback Count) Computed Score
Feedback Details