Salary Loan For Call Center Agents
Price:P

40,000.00

Date Posted:

May 20, 2012

Classification:

Offered

Ad ID:

5565104

Date Updated:

November 18, 2012

Category: Loans
Short URL:

Ad Details
Loan Philippines
Cynthia Lazo
Contact Numbers:

+63-917

-XXX-XXXX

+63-917-534-0615

(Globe)

+63-922

-XXX-XXXX

+63-922-851-2998

(Sun)

02-586

-XXXX

02-586-7119

(Landline)

Feedback Score:

SG Ranking:

Last Access From:

Philippines

Registered:

May 18, 2012

Last Sign In:

Nov 23, 2012

View other ads of loanphilippines.

Seller Details
Description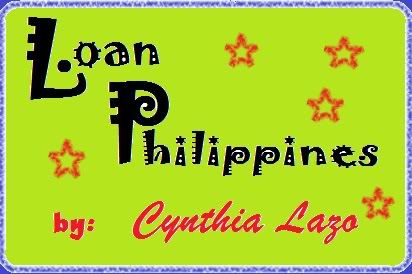 IN PARTNER WITH A

OFFERS:

SALARY LOAN FOR CALL CENTER AGENTS 


 

Do you always get decline for loan application because you work in a Call Center/BPO?



FOR INQUIRIES:
loan_philippines@yahoo.com

TEXT: 09175340615
http://loanphilippines.webs.com/
PRIVATE LENDING 1
BASIC QUALIFICATION REQUIREMENTS




    We prefer employees of:
        1. Large Corporations
        2. Big Universal Banks
        3. Selected Call Centers:
              HSBC, Citibank, JP Morgan, Standard Chartered, DKS, WElls Fargo, BA Continuum, Thomson
              Reuters, ATOS/Siemens, Stream Global, Convergys and IBM

              Low approval rate for other call centers


Must be 2yrs in the company.  Less than 2 yrs automatic declined
Net Pay per CUT-OFF/PAYDAY should not go below 12k
Must have a Personal Checking Account of any bank





BASIC DOCUMENTARY REQUIREMENTS



Certificate of Employment - (New and Original) stating date of hire, compensation and address
Proof of Billing Address (under your name and in your residential address or Barangay Clearance stating your address same as on your coe and ids)


Photocopy

of Income Tax Return for the last 2 years
Last 2 payslips (original copy)
Photocopy of Company Id


Photocopy of 

Government Issued Id
2x2 Latest Picture
Application form with signature


PROCESSING TIME
Post Dated Checks
MONTHLY INTEREST RATE
Agents - 30,000 to 40,000
Supervisors - 40,000 to 70,000
Managers - 100k

1 yr to pay, Every 15th - 30th of the month
SEND COMPLETE DOCUMENTS THRU COURIER
 FOR INQUIRIES FOR LENDING 1:
TEXT: 09175340615
SALARY LOAN THRU PRIVATE LENDING 1 > Full name > Company Name > yrs with present employer> NET PAY for the last 2 CUT-OFFS >email address
I will send the application form via email,
then you need to submit your complete requirements via courier

  PRIVATE LENDING 2

SALARY LOAN
Call Center Employees Are Accepted


Those who will not be qualified for Private Lending 1, you can opt to apply for private lending 2,3 and 4

To be eligible for our loan products and services you must be:

- must have a regular employment status

- no income requirement

- requires co-maker if tenureship with your present employer is less than 5 yrs

Requirements:

BORROWER:
Application form

3 valid ids, please photo copy & affix 3 specimen signatures

ITR

COE w/ compensation

3 months'pay slip

3 months bank statement of account OR print out of Payroll Advise (it is the printed copy of your ATM card transactions from the bank where your company sends your salary)

Photo copy of ATM card

Proof of billing (if not under your name, please attach brgy. cert.)

5 personal references (2 relatives, 2 friends & 1 office mate) – for private company

5 personal references (2 relatives, 1 friends &2 office mate) – for bpo/call center industry
Loan will be released on the same on the same day upon issuance of your PDC & submission of complete requirements. Please send first your COE, pay slips& personal references so we can finish the verification prior to your issuance of postdated checks.
NOTE:
- if you only have a newly opened checking account, you will be required to submit 6mos payslip

- if you dont have a checking account at all, the lending company will open a checking account for you.  You will have to pay P2,675 for the 24 checks. P2,500 will be refunded to you upon release of your loan

- co-maker is only required if tenureship with the company is less than 5yrs

Loanable Amount:

up to 50,000 (subject for approval)

Interest: 

6.5% - 7.5%

Fees:

Referral fee: P1,000 must be paid upon submission of requirements

Processing fee:  4% of the loanble amount

Check housing fee: P600.00

Terms:

1 yr; semi-monthly

Mode of Payment:

24 Post dated checks

IF INTERESTED FOR LENDING 2:
PLS TEXT: 09175340615
SALARY LOAN THRU PRIVATE LENDING 2> Full Name > Email Address>Gender > 
Age  > Mobile Number 1 > Mobile Number 2 > Landline 1 > Company >  
Years at Company > Current Salary > Applied Loan Amount > email address

 If qualified, you will be asked to email the requirements
and send the payment for the referral fee and then wait for the phone interview

PERSONAL LOAN with LENDING 3

 QUALIFICATIONS:

Basic Salary must be at least 20k per month
No cancelled credit card or unpaid bank loan (If fully paid, bank clearance must be issued at least a year ago)

Employment Tenure:
Permanent or regular employee: at least two (2) years employed with present employer and previous employer (as of application date)

If business owner: Business must have been operating profitability for the past two (2) years (as of application date)

If professional: At least one (1) year practicing profession (as of application date)
High Risk Jobs: OFW/ Sea farers, commission based, casual employees, lawyers, politicians, judges and media (NOT QUALIFIED)

PRODUCT FEATURES:

Minimum Loan Amt: 20K        
Maximum Loan Amt: 1M

Terms: 6, 9, 12, 18, 24 and 36 mos.

Mode of Payment: PDC (local or On us)


Processing Time: 3- 5 days ( For accounts that do not require ocular checking and  accounts with complete required docs)




GENERAL DOCUMENTARY REQUIREMENTS:

Employed:

Completely filled-up and signed application form
Certificate of Employment (COE) indicating employment status, position, length of service and gross monthly income
Latest 3 months payslip (To attain higher loan amount, If you have monthly bonuses, allowances and incentives: Submit 3 months payslip)
Clear copy of latest Income Tax Return (ITR 2316) 2011  (full page, with signature of employee and employer in items 56,57,58 and 59)
Clear copy of 2 government issued ID's (Ex.SSS ID, Driver's License, PRC ID, TIN ID, Passport) and Company ID (front & back) with 3 specimen signatures
Proof of residence under client's name, spouse or parents (Ex. water, cable, electric, cellphone bill) (must have no past due)


Self Employed:

 Originally signed application form
 2 government issued IDS
 Latest 6 mos. Banks Statements
 Business Reg.
 Business or Mayor's permit
 AFS and ITR- 2yrs.
 Proof of billing (Utility bills and Credit Card SOA)
 Company profile
 Trade references (Must have Landline numbers)


INTEREST RATE/FEES:


Interest Rate:
0.88%  -  2%

    

YOU MAY JUST EMAIL YOUR REQUIREMENTS TO clazo1972@gmail.com or loan_philippines@yahoo.com
TO REQUEST FOR APPLICATION FORM, PLS TEXT THE FOLLOWING DETAILS TO 09175340615
Desired Loan Amount:
Desired Loan Term:
Complete Name:
Company Name:
Company Address:
Work Position / Designation:
Years with Present Company:
Monthy Basic Salary:
Net Pay for the Last 2 Cut-Offs: (Month and amount)
Residence Type: (Ex. Owned, Owned-Mortgaged, Rented, Living with Parents / Relatives)
Do you have existing Credit Card? (Yes or None),
If yes, Bank Issuer, Credit Limit, Member Since
Do you have Cancelled Cards or negative credit records? (Yes or None)
Email Address


SAMPLE TEXT: 100K/ 36mons/ Juan Dela Cruz/ Pilipinas Corp./ Makati City/ Manager/ 8yrs/ 35K/May-12k/Owned/ Yes/ BDO, 100K, 1998/ None/jdlcruz@yahoo.com

SEND TO 0917-534-0615

Seller Contact Details
Loan Philippines
Cynthia Lazo
Contact Details
+63-917

-XXX-XXXX

+63-917-534-0615

(Globe)

+63-922

-XXX-XXXX

+63-922-851-2998

(Sun)

02-586

-XXXX

02-586-7119

(Landline)
Last Access From: Philippines
This user has disabled private messaging from Guests. Sign In or Sign Up for Free to send this user a private message.
Other Ads by loanphilippines
Comments
Leave a message for the advertisement owner here (for members only). Follow this ad's comments via RSS
salary loan Ads