Affordable Condo In Mandaluyong | Flair Towers | DMCI Condo
| Bedrooms | Bathrooms | Floor Area |
| --- | --- | --- |
| 1 | 1 | 29 sqm |
668 views
Price:P

2,499,000.00

Date Posted:

June 5, 2012

Classification:

For Sale

Condition:

New

Ad Details
Hannielyn Gonzales Pesigan
License #: 0014564
Contact Numbers:

+63-947

-XXX-XXXX

+63-947- (Smart) 396-2209

+63-906

-XXX-XXXX

+63-906- (Globe) 471-2274

02-401

-XXXX

02-401- 8108

Feedback Score:

SG Ranking:

Member Address:

Taguig City

Last Access From:

Philippines

Registered:

Feb 8, 2010

Last Sign In:

4 days ago

View other ads of Hannielyn.

Seller Details
Description
---
AFFORDABLE CONDO IN MANDALUYONG | FLAIR TOWERS | DMCI CONDO 

Flair Towers: A New Symbol of Residential Excellence
DMCI Homes is once again introducing an innovative property development that is set to change the standards of in-city living.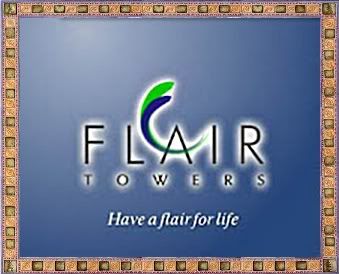 2 HIGH RISE TOWERS, 41 LEVELS EACH,

SINGLE LOADED, DOUBLE ROW

MODERN TROPICAL INSPIRED
'' NORTH AND SOUTH TOWER "

RFO DATES:

SOUTH TOWER -- FEBRUARY 2014

NORTH TOWER --DECEMBER 2014

MODEL UNITS ARE READY FOR VIEWING!!!!
NO SPOT DOWNPAYMENT!!!
MINIMUM DOWNPAYMENT OF 20%
can be paid in equal monthly payments during construction period.
INTEREST FREE!!!
RESERVATION OF ONLY PHP20,000.oo
For more details, site and model unit viewing please call/text: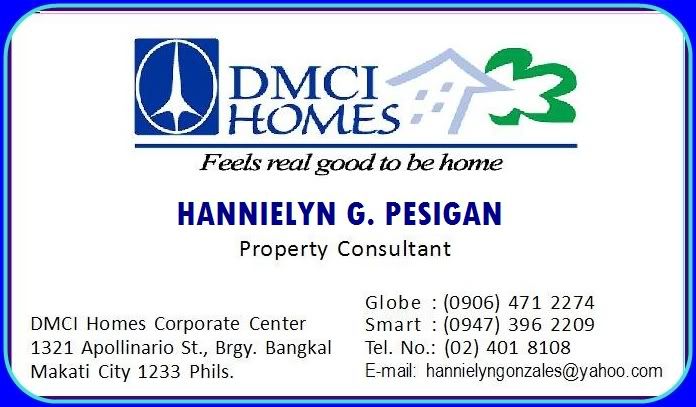 Flair Towers is a two-tower high-rise residential condominium development located in Pioneer cor Reliance Street at the heart of Mandaluyong City. Nicknamed as the "Tiger City of the Philippines" and located in the heart of Metro Manila, Mandaluyong City is a perfect location for businesses and residential developments alike.  Being between the two biggest CBDs in the metropolis, Makati and Ortigas, Mandaluyong is the most ideal melting pot for businessmen and corporate individuals alike.
Situated atop 1.4 hectares of land, approximately 75% of land area is to be allotted to amenities. First for any DMCI Homes development, Flair Towers' tropical resort design has two activity zones, the active play and the pool zone. The active play area will feature a full size basketball court, jogging trails, a kiddie playground and several cabanas to cater to the active lifestyle of the typical city dweller. The pool zone will feature a lounge pool, a lap pool and a kiddie pool to allow the residents and their family to get together and relax during their free time.
LOCATION AND VICINITY MAP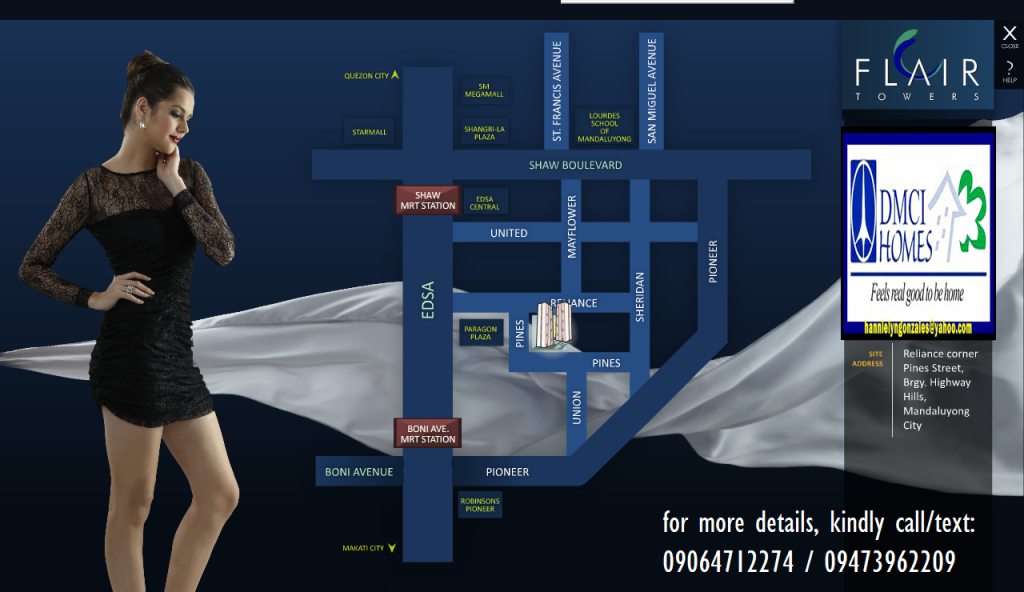 Flair Towers is ideally located in the heart of Metro Manila, Mandaluyong City.
HOW TO GET THERE?
From Makati via EDSA




Make a right turn at Reliance Street

From Boni via Pioneer




Make a left turn at Sheridan Street and another left turn to Reliance Street

From Ortigas via EDSA




From San Miguel Ave, proceed to Mayflower Street, until the Intersection with Reliance Street
SITE DEVELOPMENT PLAN

The only private and genuine resort-inspired high-rise condominium that features abundant outdoor and indoor amenities paired with DMCI Homes' unique building design technology, the Lumiventt design technology for young and discerning urban families.
AMENITIES AND FACILITIES

Always have peace of mind here at Flair Towers with our efficient and dedicated property management team that oversees the management of daily services, and the upkeep and maintenance of perimeter grounds and building features.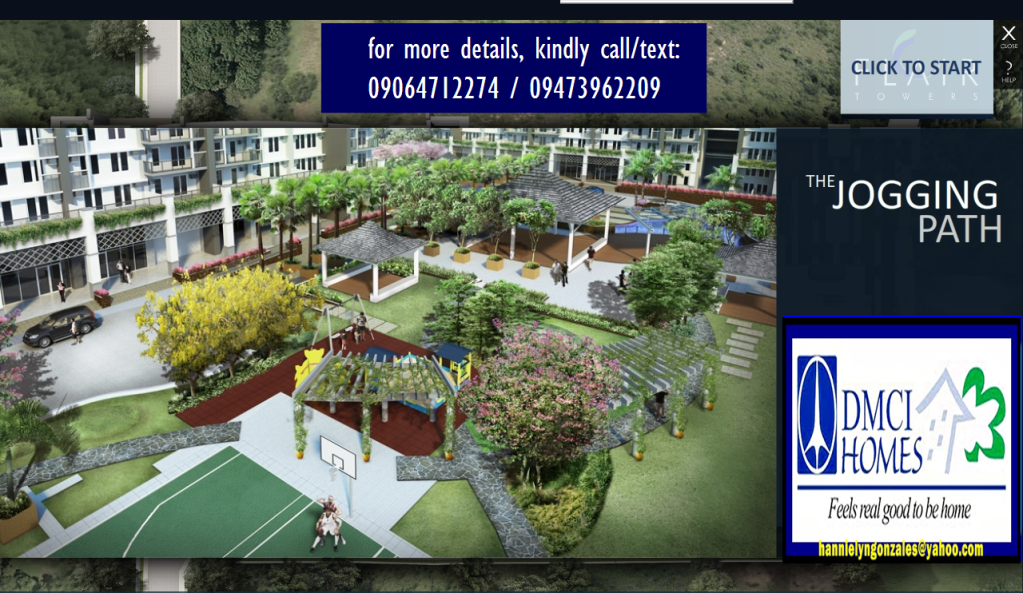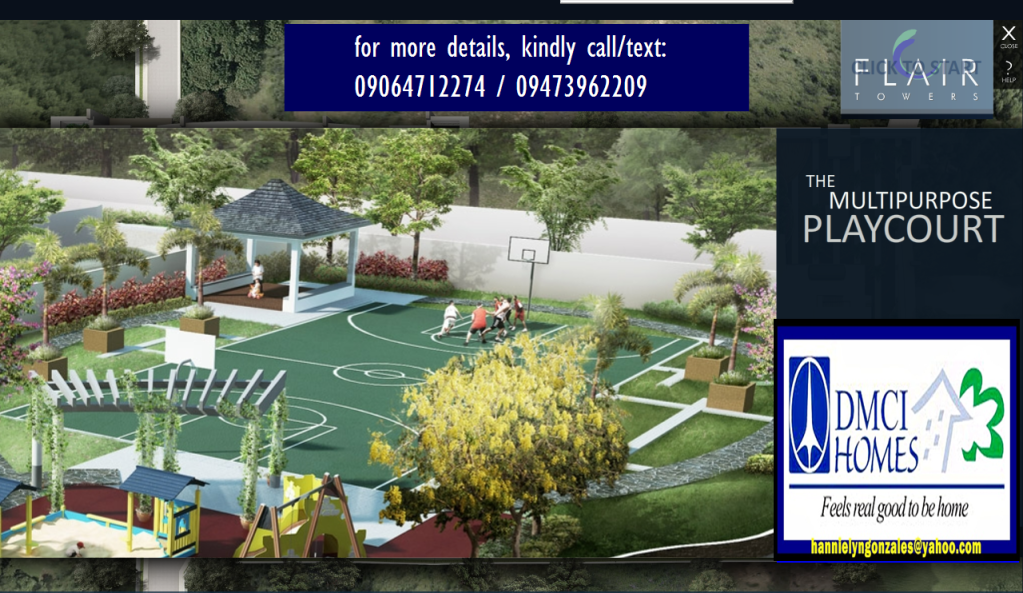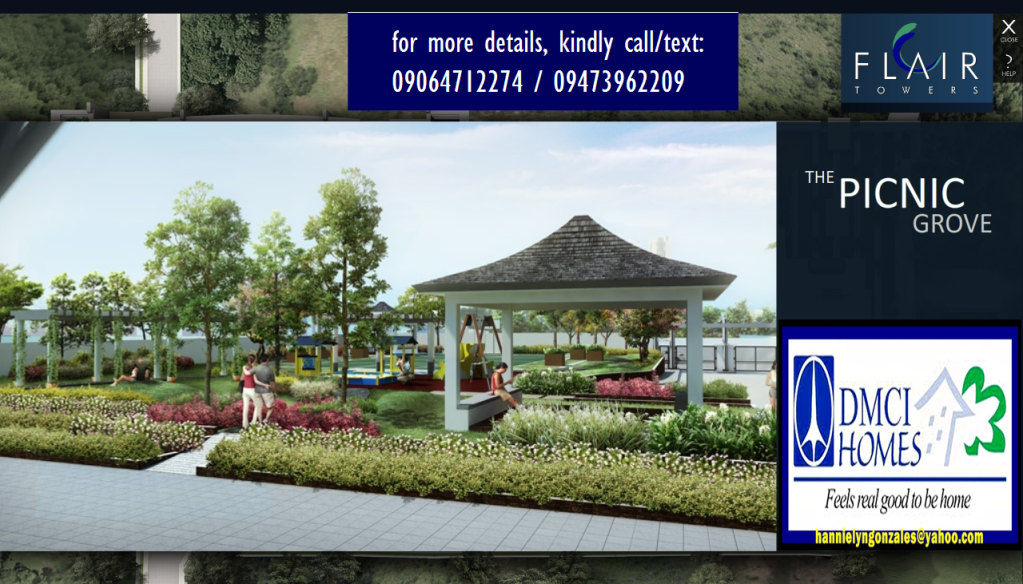 Enjoy maximum natural light and ventilation in all the common and living spaces
through the Lumiventt Design Technology and masterfully planned site development. Landscaped Sky Patios every five floors further enhance the resort-like atmosphere throughout the entire building.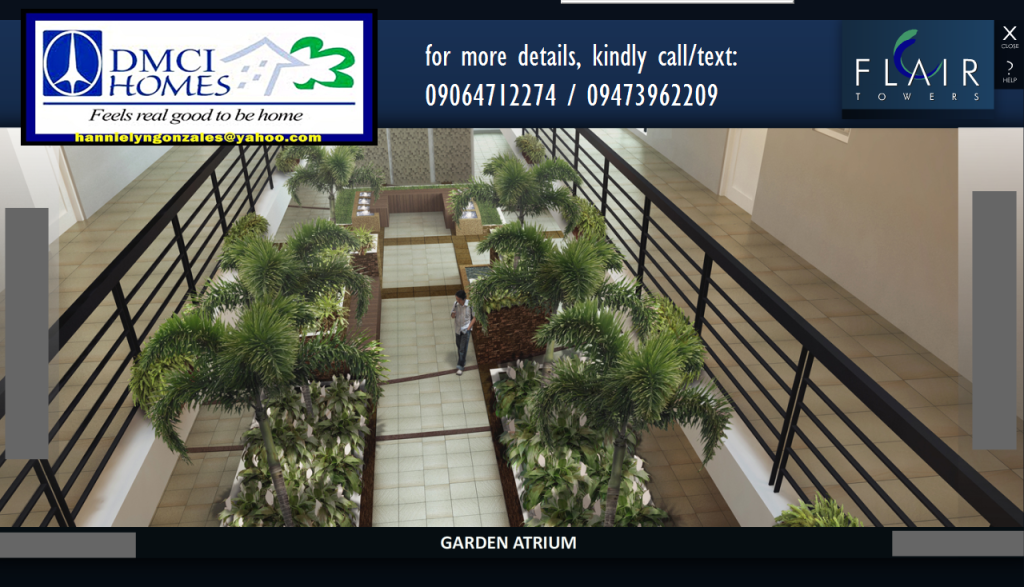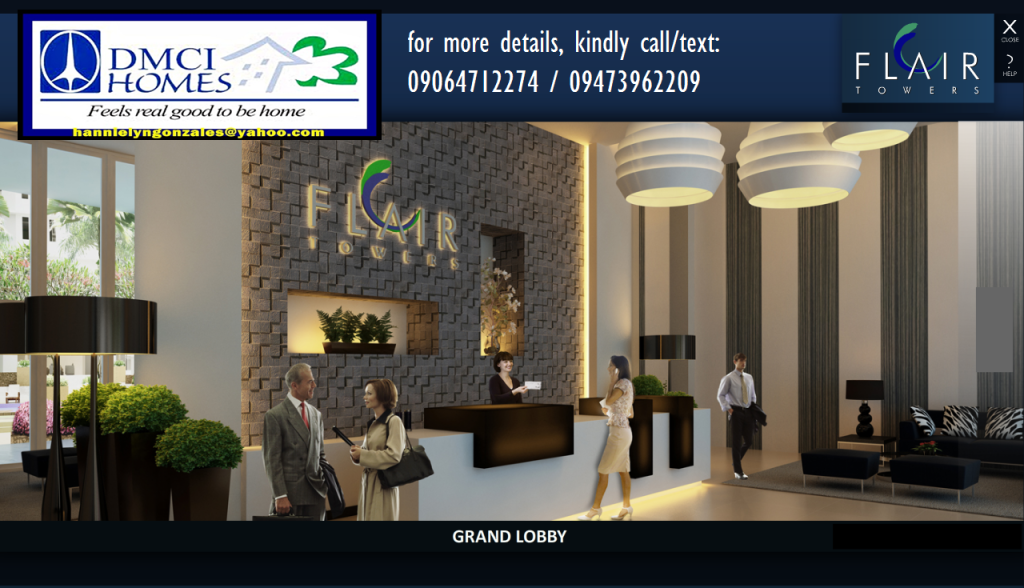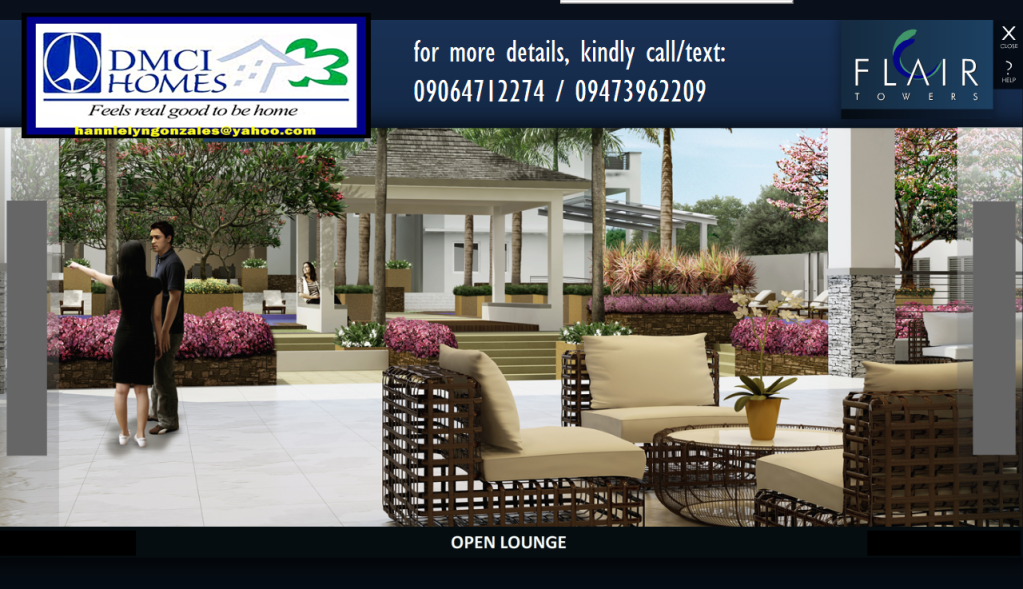 Choose from a studio, one-bedroom, two-bedroom, or three-bedroom unit at a price that suits the product of your hard work. 
UNIT TYPES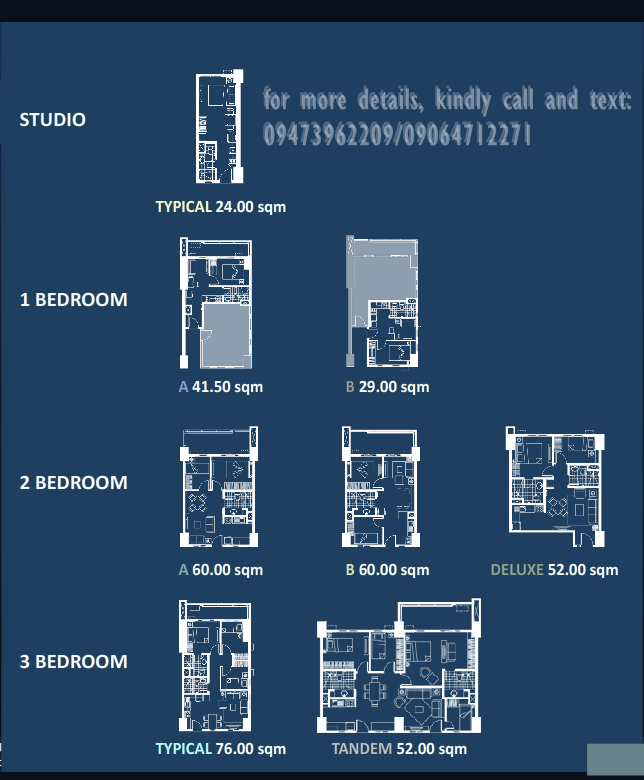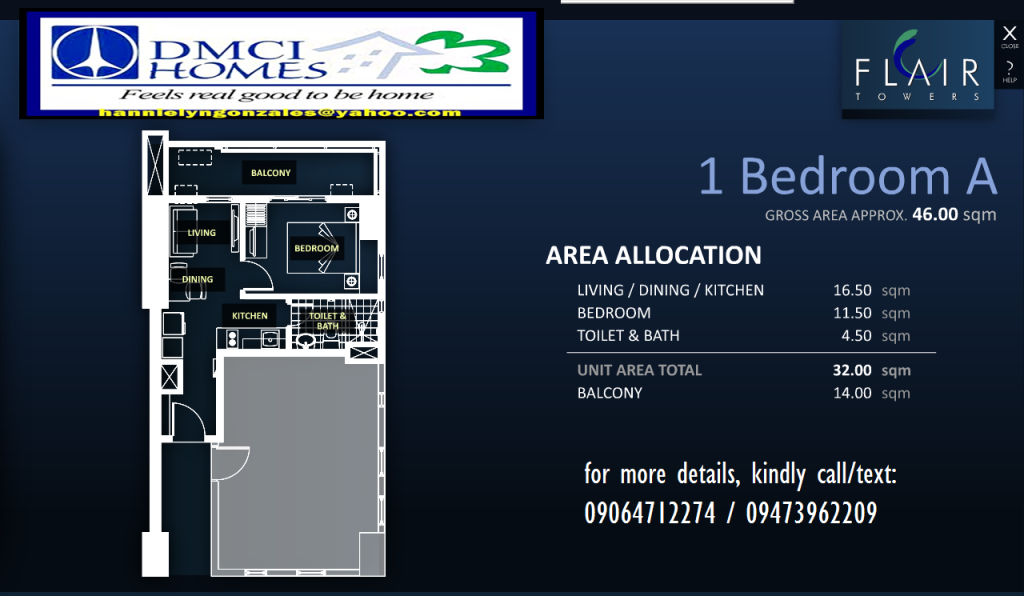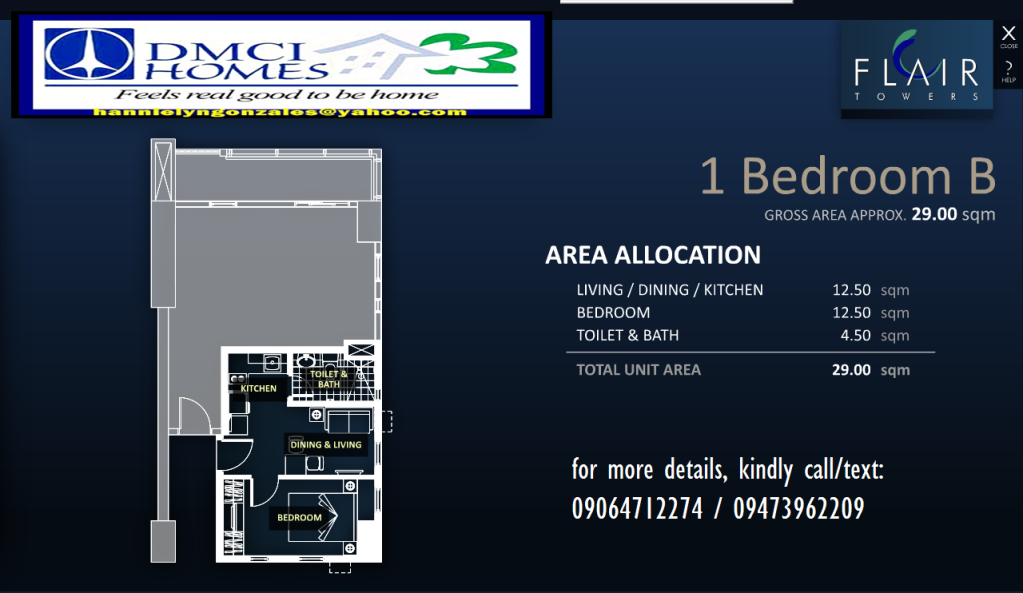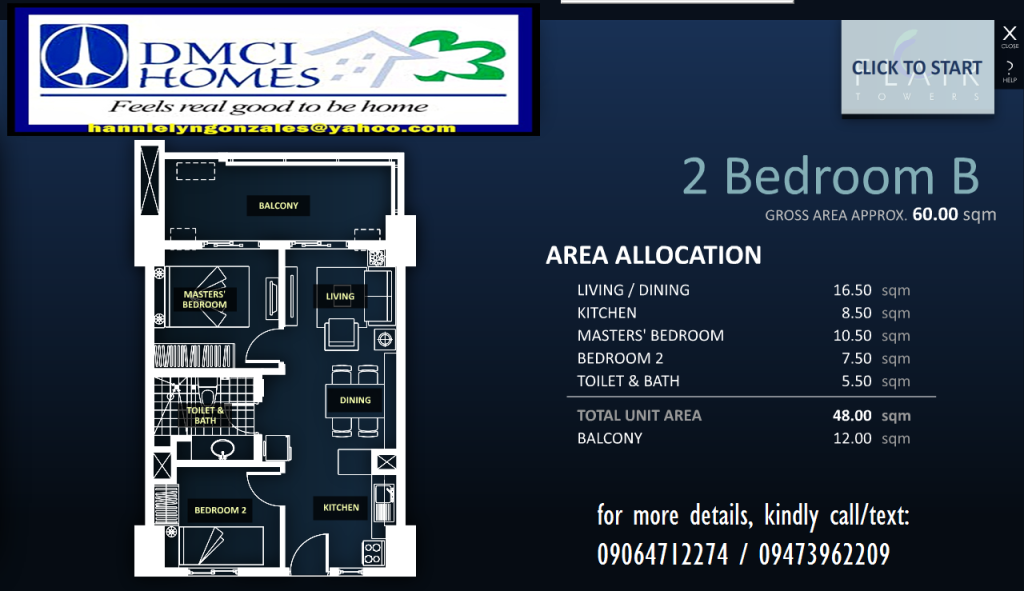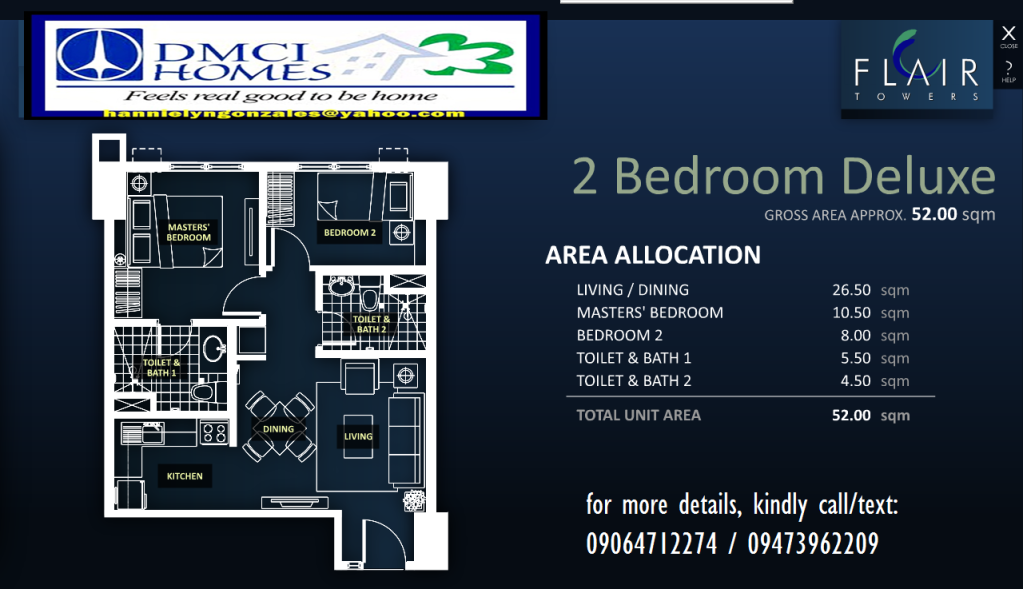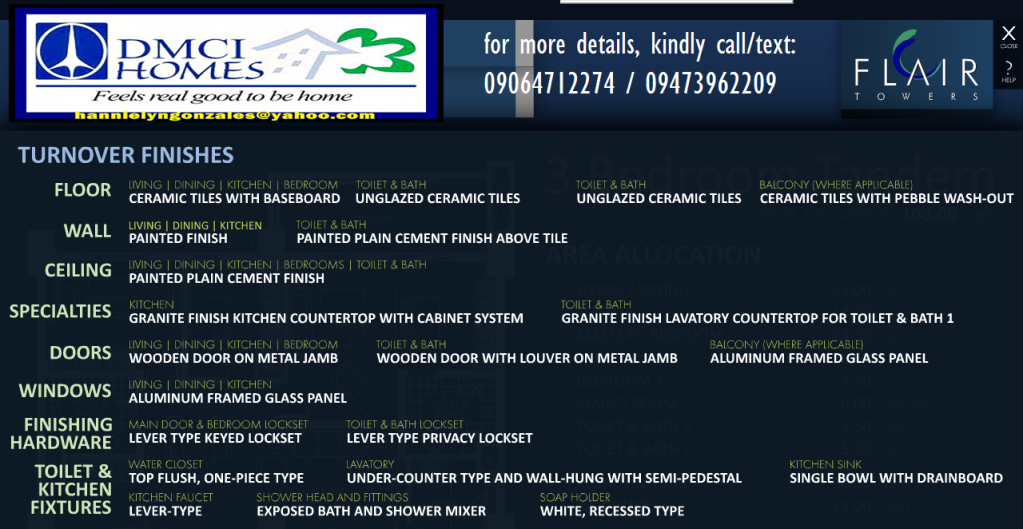 Competitive Rates Seal The Deal
If you think that all this exclusivity comes at a hefty price, think again. Flair Towers offers first-rate resort-style living at a friendly price. This makes it ideal for newlyweds and start-up families that are starting out in life and saving up for a secure future. Young professionals won't find themselves cash-strapped due to monthly amortization and investors such as OFWs and folks looking for a second home to invest in, won't have their savings depleted while paying up.
 An ideal location, an upscale and relaxing home environment and a value-friendly price—modern Filipino homebuyers will get only the real deal at Flair Towers.
UNIT PRICE RANGE:

From Php 2M To Php 6M

(Approximately US$ 46,500 - US$ 139,500)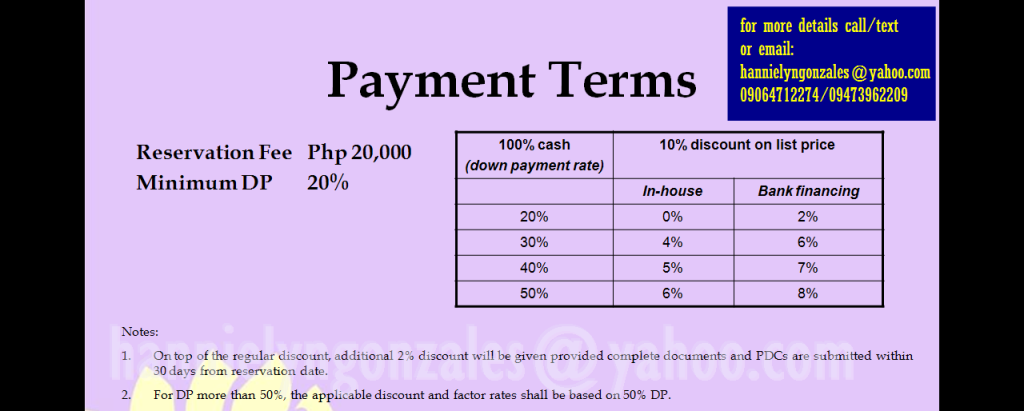 HURRY !!! RESERVE NOW!!!

For more details, site and model unit viewing please call/text: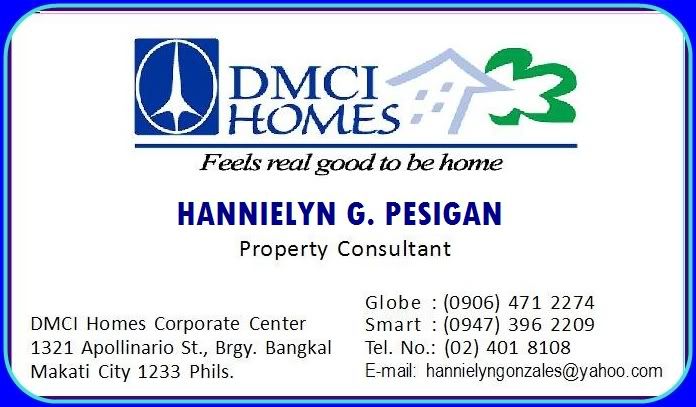 DMCI Homes is the country's premier triple A builder-developer that brings serviced, themed communities within reach of urban families who once had limited residential options, but still aspire to achieve a comfortable, enriching quality of life proximate to their place of interest.
In so doing, we are committed…
to ensure customer satisfaction,
to achieve a sustainable growth on our shareholders' investment,
to maintain a mutually beneficial relationship with our partners in the business,
to care for the environment we work in,
to promote the growth of our people…
while building an organization that espouses Integrity, Excellence and Interdependence.
OTHER PROJECTS ALSO AVAILABLE FROM AND TO YOUR PLACE OF INTEREST.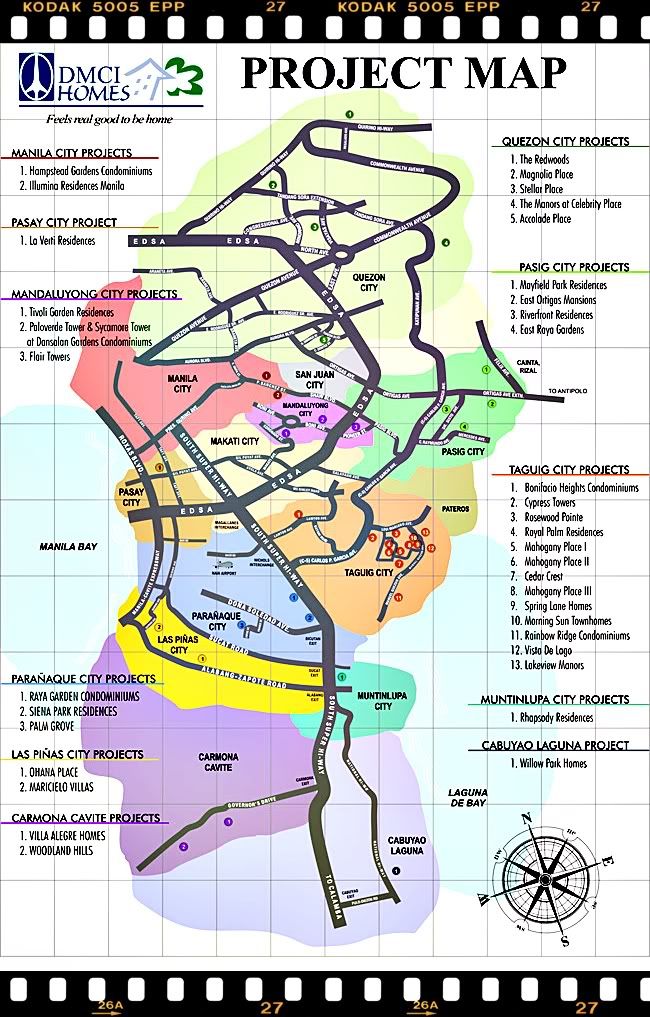 ALSO INTRODUCING OUR LATEST PROJECT IN THE HEART OF MANILA

LAUNCHED ON MAY, 2012

RESERVE NOW AND BE THE FIRST ONE TO OWN THE BEST UNIT!

 FOR MORE DETAILS AND SITE TRIPPING KINDLY CONTACT:
HANNIELYN
Smart : 09473962209
Globe : 09064712274
Wireless Landline : (02) 4018108
Email : hannielyngonzales@yahoo.com
Seller Contact Details
Hannielyn Gonzales Pesigan
Contact Details
+63-947

-XXX-XXXX

+63-947- (Smart) 396-2209

+63-906

-XXX-XXXX

+63-906- (Globe) 471-2274

02-401

-XXXX

02-401- 8108
Last Access From: Philippines