Quezon City Condo For Sale | One Castilla Place
| Bedrooms | Bathrooms | Floor Area |
| --- | --- | --- |
| 2 | 1 | 54 sqm |
349 views
Price:P

3,834,000.00

Date Posted:

June 9, 2012

Address:

Castilla St., Brgy., Valencia, Quezon City

Classification:

For Sale

Condition:

New

Location: Quezon City, Metro Manila
Ad Details
Contact Numbers:

+63-915

-XXX-XXXX

+63-915-546-1517

(Globe)

+63-932

-XXX-XXXX

+63-932-859-7488

(Sun)

02-208

-XXXX

02-208-5493

Feedback Score:

Close X

Feedback Computation

Feedback
Type
> 12 mos.
x1 pt.
12 mos.
x2 pts.
6 mos.
x3 pts.
3 mos.
x4 pts.
Total
Positive
-
-
(1) 3
-
3
Negative
-
-
-
-
-
Total:
3

Legend: (Feedback Count) Computed Score Feedback Details

SG Ranking:

Last Access From:

Philippines

Registered:

Apr 2, 2012

Last Sign In:

1 hour ago

View other ads of rmbrealestate.

Seller Details
Description
---
2-Bedroom 1-Toilet and Bath 
Condo near Greenhills
Only 20K to reserve! 
 For local and international inquiries / site viewing please contact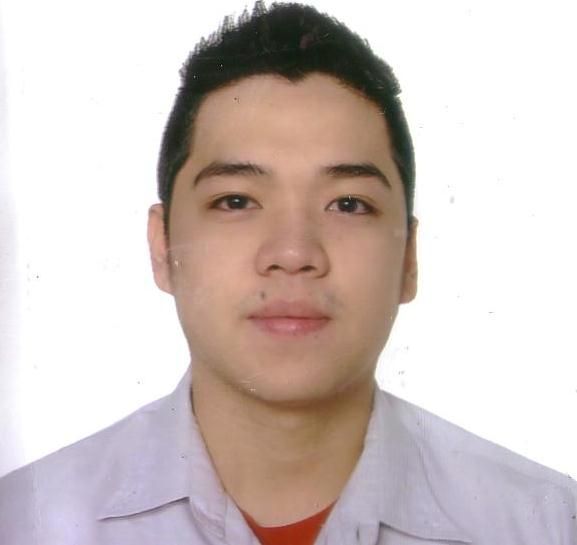 Meiji M. Botardo 
DMCI Homes Property Consultant
Contact #'s : (63)915 5461517 - GLOBE
(63)932 8597488 - SUN
Email : rmb.realestate@gmail.com
Website: www.dmciplaces.com 
---

Ownership starts at 20% or 30% Downpayment! Read details below 
What is the minimum downpayment for move-in at a mid-rise and high-rise development?
The standard downpayment term for mid-rise developments is 10-90, and for high-rise it is 20-90, unless a certain project is given a certain promo term. 
If the client paid the downpayment in cash, how long will it take before he can move in at the unit (for RFO project)?
If the project is RFO (ready for occupancy), the turnover of the unit is done after 30 days from issuance of clearance, whereby clearance is issued only upon completion of downpayment.
WARRANTY 
How long is the warranty period of the unit once turned over? What is the coverage of the warranty?
The unit has a 2-year warranty period, and the coverage is the workmanship.
LEASING
If I opt to have my unit leased out, can DMCI Homes manage the lease of the unit for me? Yes, DMCI Homes has a leasing management department that takes care of your leasing requirements.
Requirements Local:
Inhouse - 2 Valid ID( Any Government ID), Tin ID.,Proof of Billing
Bank - 2 Valid ID( Any Government ID),Tin ID, Proof Of Billing,ITR,Employment Certificate. 
Requirements Abroad: 
2 Valid ID,Tin ID, Job Contract,Employment Cert.
OTHER PAYMENT OPTIONS*
20% Downpayment  - 80% Thru In-House, Bank Financing (2% Discount)

30% Downpayment - 70% Thru In-House, Bank Financing (2% Discount)

40% Downpayment - 60% Thru In-House, Bank Financing (4% + 2% Discount)

100% Spot cash (6%+ 2% Discount)

Reservation Fee: Php 20,000
ACCREDITED BANKS:
BDO
BPI
CHINA BANK
HSBC
METROBANK
PSBANK
NOTE: ADDITIONAL 2% DISCOUNT FOR DIRECT BANK FINANCING
HOW TO GET THERE?
From MAKATI/SOUTH
Take EDSA, northbound route. Turn left to Ortigas Ave. Go straight, past Santolan. Turn left to Castilla Street.
From MANILA/NORTH
Coming from Sta. Mesa, take Aurora Blvd. Go straight until you reach LRT Gilmore station. Turn right to Gilmore St. Go straight, past N. Domingo St. Turn right to Castilla St.
ONE CASTILLA PLACE PROJECT PROFILE 
 One Castilla Place is a low density Modern Minimalist themed high-rise enclave in Quezon City that offers intimate and tranquil environment with lush landscapes for the discerning and growing upper middle-income families seeking to live in a private, secured, and serviced neighborhood within reach from city's activity and business centers in a time of increasing cramped living spaces in the city.
A more reserved location
It is brilliantly situated in proximity to all places of interests – schools, hospitals, religious centers, business districts and commercial areas.
A more private, quiet area since there's no public transportation on Castilla street.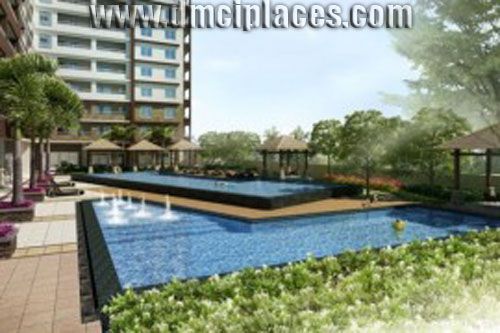 Nearest access to public transportation is along N. Domingo St., traversing the stretch from San Juan to Cubao and vice versa.
It is also accessible via major thoroughfares namely Aurora Blvd., N. Domingo St., and Granada St. – Ortigas Ave.,
The Pleasures of a true resort-inspired community
Experience genuine resort ambience with various active and passive comforts.
Best-in-class amenities include swimming pools, thematic gardens, fitness gym, function hall, entertainment/game room and a sky park
Efficient condo management
The professionally trained property management team will take care of daily community needs allowing for a worry-free, easy and comfortably convenient experience.
The One Castilla Place Property Management will provide services like 24-hour security including roving guards, guarded entrance gate, general maintenance of common areas, utilities applications and payment assistance and taxi call-in service.
Reliability and stability
A smart investment decision avowed by DMCI Homes' commitment to quality workmanship spanning over 10 years, intending only to deliver high standard products and first-class services, and true value-for-money deals that offer superior products at its best.
Unit Features ( 2-Bedroom and 1-Toilet and Bath)
1-Bedroom and 3-Bedroom also available! click here to view other unit cuts! 

Amenities and Facilities 
Outdoor Amenities
Indoor Amenities 
Landscaped Atriums
Sky Lounge 
Entertainment room 
Game room 

 
Facilities 
Main Entrance Gate
Hotel-like Lobby 
24-hour security                                                  
CCTV Cameras
Perimeter fence
Laundry Station
Water station

 
TO ALL INVESTORS
THIS IS THE GREAT TIME TO INVEST
TAKE ADVANTAGE OF NEW PRE SELLING CONDOS UNIT BY DMCI HOMES
REGISTER NOW
ONE CASTILLA PLACE
READY FOR OCCUPANCY JANUARY 2016
FOR ONLY 20% MINIMUM DOWNPAYMENT PAYABLE IN MONTHLY BASIS
UNTIL JANUARY 2016
Seller Contact Details
ryugie meiji botardo
Contact Details
+63-915

-XXX-XXXX

+63-915-546-1517

(Globe)

+63-932

-XXX-XXXX

+63-932-859-7488

(Sun)

02-208

-XXXX

02-208-5493
Last Access From: Philippines
Feedback Score
Close X
Feedback Computation
Feedback
Type
> 12 mos.
x1 pt.
12 mos.
x2 pts.
6 mos.
x3 pts.
3 mos.
x4 pts.
Total
Positive
-
-
(1) 3
-
3
Negative
-
-
-
-
-
Total:
3
Legend: (Feedback Count) Computed Score
Feedback Details