Disclaimer: Sulit.com.ph is not involved in any way with the advertisement below. Any promise of income or earnings is solely of the advertisers, and NOT of Sulit.com.ph.
Coolest Ktv Bar At Metrowalk (also Open For Franchising
2473 views
Price:P

1,000.00

Date Posted:

June 9, 2012

Classification:

Offered

Ad ID:

5736986

Date Updated:

December 21, 2012

Category: Franchising
Short URL:

Ad Details
Contact Numbers:

+63-908-XXX-XXXX

+63-908-471-6328

Feedback Score:

Member Address:

856 zone 5, sta.lucia, pasig city

Last Access From:

Philippines

Registered:

Apr 8, 2010

Last Sign In:

Mar 24, 2013

View other ads of acecamst.

Seller Details
Description
PLEASE READ THEM ALL FIRST


IF YOU'VE VIEWED THIS FOR A PURPOSE...BE FREE TO WRITE THEM AS YOUR COMMENT DOWN THERE. AND I'LL MAKE SURE THAT EVERY SINGLE INFORMATION WILL LAID TO YOU PERFECTLY. CONTACT ME VIA SMS. AND TRY TO COMPARE US, FOR I KNOW THAT THIS ONE IS BETTER THAN MY PREVIOUS COMPANIES.
WANNA START YOUR KTV BUSINESS OR YOU JUST KNOW SOMEONE WHO COULD POSSIBLY BE AN INVESTOR?

WELL, HERE'S VFI'S VERY OWN KTV BAR FOR FRANCHISING.YOU CAN VISIT US ANYTIME FOR FRANCHISING OR HANGING OUT WITH YOUR FRIENDS. WE'RE LOCATED AT METROWALK, ORTIGAS, PASIG CITY, METRO MANILA. LOOK FOR ME, FOR ASSISTANCE. BUT, MESSAGE ME FIRST PLEASE!

 BE PART OF THE COMPANY TO RECEIVE COMISSIONS FOR EVERY DEALS CLOSED UNDER YOUR SHADOW. BE FREE TO ASK, LEARN EVERYTHING ABOUT THIS PROGRAM.
CONTACT DETAILS:

EDELSON MENDOL

+639084716328

edelson_mendol@yahoo.com

Looking for a Business or a franchise???. You want to franchise a KTV BAR or Videoke Bar
Do you want to franchise a KTV BAR business to gain a financially stable and sustainable stream of income? Do you want to establish a KTV BAR business with a fair investment, low risk rate, and fast returns? 

Your prompt decision to partner with us today is the answer.
Introducing! KTV BAR  Franchise. Your customers are waiting. Your market thirsts for that best entertainment business.
VFI KTV BAR is determined to become a daily necessity for every coffee enthusiasts, a place to Dream of as you try to escape the daily stresses of life and just a comfortable place to meet with friends or simply relax, all in one.VFI KTV BAR will offer customers the best and high quality of entertainment to enjoy their visit.
Franchise Capital Investment:   P1,800,000 only
VFI KTV BAR is the franchise for you. This business includes quality sound system, sofas, Airconditioning,delicious food for menu,equipment. It is a total KTV BAR.
WE ARE ALSO OPEN FOR FOODCART FRANCHISING. PLEASE DO CONTACT ME FO MORE INFORMATIONS.
Contact Details:

+639084716328
Email: edelson_mendol@yahoo.com
Initial Franchise Contract:  Five (5) years
VFI KTV BAR Franchise Inclusions:
Initial Contract for five (5) years

Complete uniform

Apron

Furnitures

Comprehensive Trainings

Menu board

Marketing materials, Signage

Airconditioning

Room Divisions

Food Menu for the 

KTV
More... For you with your franchise of VFI KTV BAR Shop Business
The store design of your 

VFI

 

KTV

 BAR will be both visually attractive to customers, and designed for fast and efficient operations.

Your staff will receive employee training to insure the best coffee preparation techniques. Your staff will be tagged as friendliest servers – cheerful, skilled, professional, articulate to maximize good customer-relation attitude.

You can rely on us to get you the best and the Greatest location – visible and convenient access for all.

VFI

 

KTV

 BAR  offers the best products – , cleanest rooms, premium serving containers,  Your customers will leave the popular 

VFI

 

KTV

 BAR in favor of the Best Entertainment.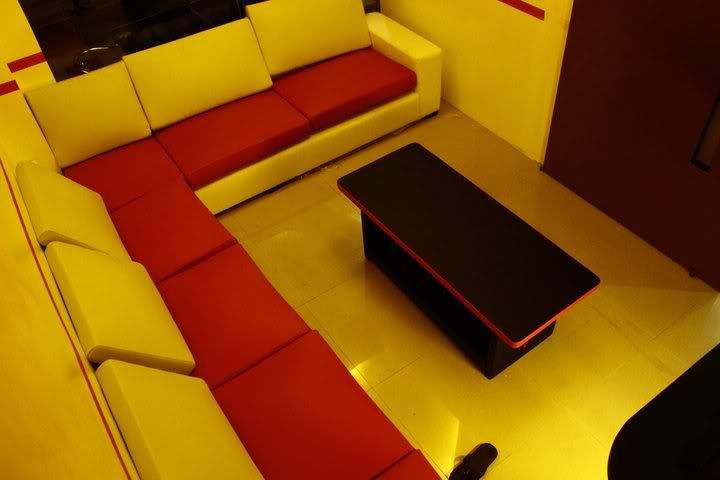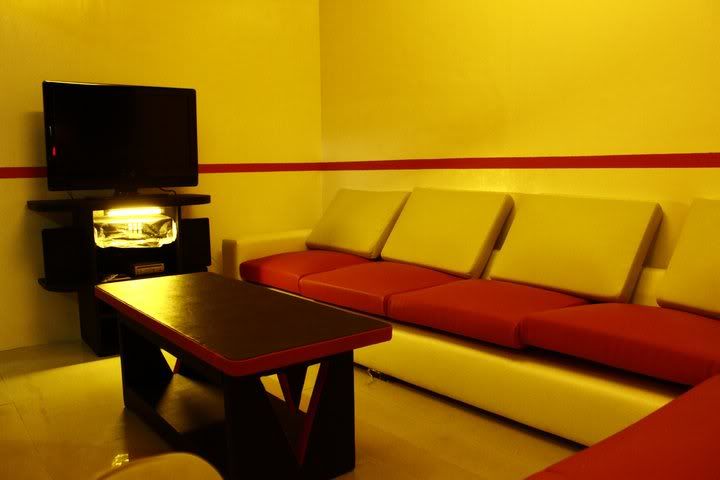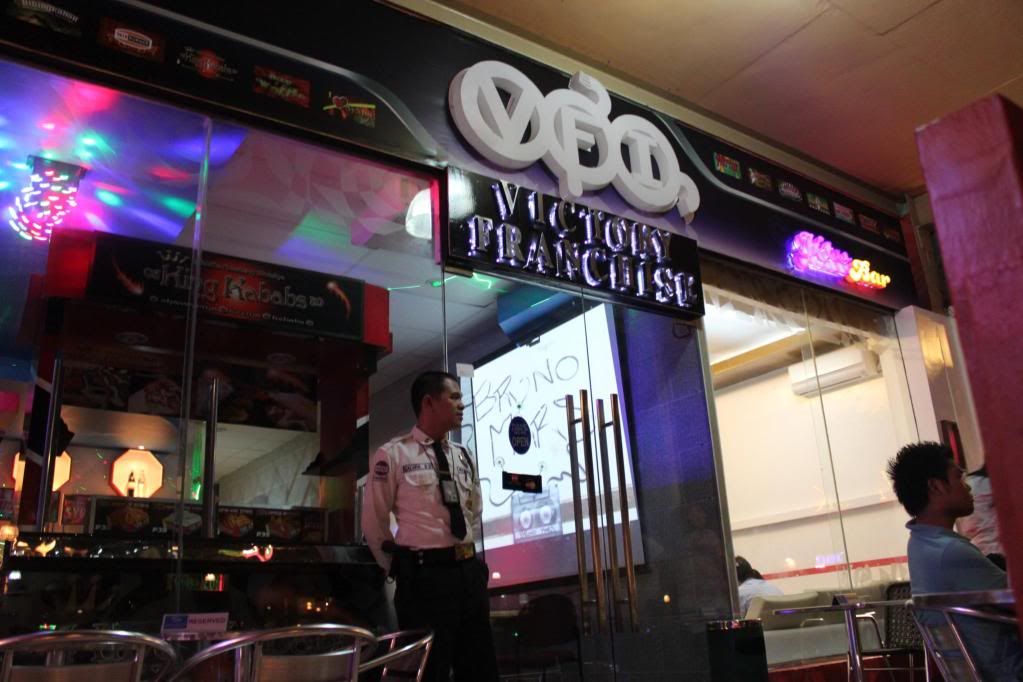 Only 50-60 sq.m. area is needed to put up VFI KTV BAR .

What is Not Included in the Franchise?  
Construction cost: building renovations.

When will the equipment be installed?
Equipment installation will approximately 30 days (maximum) after payment.
Discover and explore this very promising, sustainable, profitable business. Your money is not our concern. Your future is. Your want and is what we want to satisfy.
Visit our office here in Ortigas Center, Pasig City. See and hear how serious and sincere we are in offering you only the best, no less. Making your dreams and plans to happen is our business objective. With Victory Franchise, you and your investment are safe.
Enjoy your VFI KTV BAR Franchise with Victory Franchise – a company with a heart and mind; a business dedicated to you, for you, and motivated by you. We mean business.
VFI KTV BAR Franchise business concept is new and you are one of the pioneer franchisees. Secure your spot in your market. Lock in your location. Capture your customers now. You do not want to forego this exclusive franchise opportunity.
Victory Franchise has offices in Pasig, Cebu, and Davao – all ready to meet you.
You are welcome to meet us from Monday to Saturday at your convenient time in our office. Hurry, be the exclusive VFI KTV BAR business franchisee in your chosen location. 
WE ARE ALSO OPEN FOR FOODCART FRANCHISING. PLEASE DO CONTACT ME FO MORE INFORMATIONS.
Seller Contact Details
Edelson A. Mendol
Contact Details
+63-908-XXX-XXXX

+63-908-471-6328
Last Access From: Philippines