Townhouses near Global City The Fort Acacia Estates Taguig City
| Bedrooms | Bathrooms | Floor Area |
| --- | --- | --- |
| 4 | 3 | 180 sqm |
1112 views
Price:P

9,021,000.00

Date Posted:

June 9, 2012

Address:

Mahogany Place 3 Acacia Estates near Global City The Fort Barangay UsusanTaguig City

Classification:

For Sale

Condition:

New

Location: Taguig City, Metro Manila
Ad Details
Avatar Checked
DMCI Project Developer Inc

Business Name Checked
John Raphael B. Dumagcao

Name Checked
License #: 0005288
Contact Numbers:

+63-905

-XXX-XXXX

+63-905- (Gl) 321-5464

+63-921

-XXX-XXXX

+63-921- (Sm) 441-0706

02-504

-XXXX

02-504- (Landline) 1084

Feedback Score:

SG Ranking:

Member Address:

DMCI Homes Corporate Center 1321 Apolinario St. Bangkal, Makati City, Metro Manila, Philippines

Registered:

Oct 10, 2007

Last Sign In:

1 hour ago

View other ads of jraphael.

Seller Details
Description
---
Mahogany Place House and Lot in Taguig near Global City The Fort
House and Lot Duplex in Taguig near Global City Mahogany Place 3 
Mahogany place, mahogany place 3, house and lot, duplex, townhouse, single detached, condo, condominium, cielo, sofia, tamara, cielo duplex, cielo townhouse, bela single detached, charice single detached, sofia townhouse, sofia duplex, tamara duplex, mahogany place 3 cielo duplex, mahogany place 3 cielo townhouse, mahogany place 3 sofia townhouse, mahogany place 3 tamara duplex
From the Country's Triple A Builder Developer
Brings you Cielo, a Duplex-Type House and Lot with 4 Bed Rooms and 3 Toilet and Bath in a 180.7sqm floor area, standing in a 120sqm to 172sqm lot at 
Mahogany Place 3 in Acacia Estates Taguig City.
SOFIA UNIT ALSO AVAILABLE

We are accepting reservation thru Major Credit Cards,
Wire Transfer, Check and Cash
For as low as PhP50,000.00 to reserve this elegant house
Reserve Now!!!
For Inquiries and Assistance pls. text or call
DMCI Homes In-House Property Consultant;
Mr. John Dumagcao
-- 02-504-1084 --- 0905-321-5464---- 0921-441-0706 --
 MAHOGANY PLACE III
Let lush tree-lined avenues be the first to welcome you to Mahogany Place III, an exclusive, pedestrian-friendly community highlighted by sprawling landscaped parks, country club-style amenities and hotel-inspired concierge service, tucked in the emerging city of Taguig.
Mahogany Place III offers you all the space you need to live within an urban setting, providing your family with a great place to live while still enjoying a comfortable life. A truly smart investment that gives value for your money.
Center of business and leisure within easy reach

A DMCI Homes signature community that places you at the quiet side of the city, far from the hustle and bustle of the metropolis yet still conveniently close for you to experience the benefits of in-city living. Here, travel time and traffic-related stress significantly drops as the country's growing financial and entertainment districts - Bonifacio Global City and Makati - are now just a few minutes drive.
With only approximately 300 residential units available within this 8-hectare property, Mahogany Place III gives you exclusivity and privacy that's fast becoming a rarity in the busy metropolis. Mahogany Place III doesn't just offer you the same old community amenities. A wide range of unique Country club choices awaits you here, introducing you to activity choices unlike any other.
Exclusivity coupled with Asian elegance

One of the most exclusive subdivision developments with only approximately 300 home units spread across 8-hectares of land, featuring a distinct Asian contemporary design theme highlighted by Asian-inspired rooflines and façade designs in subtle color tones contributing to create a warm look and a relaxing feel.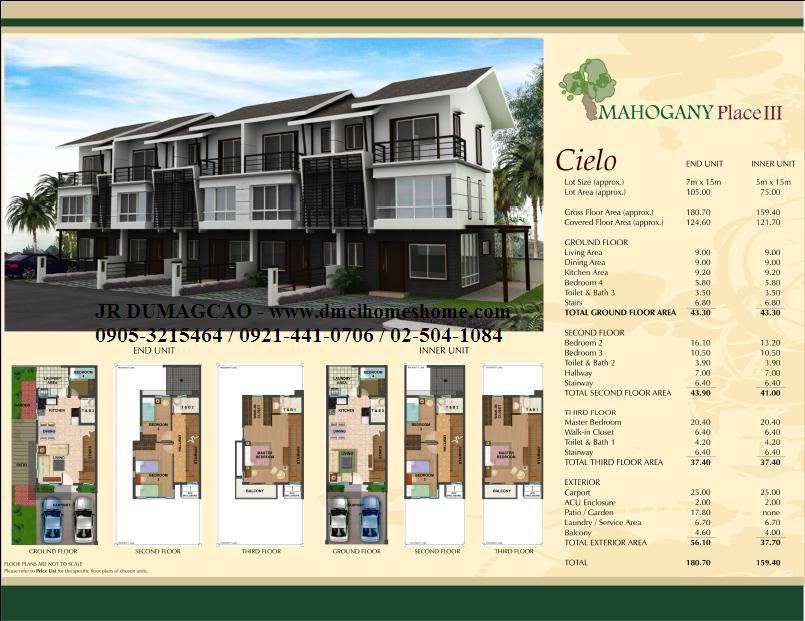 -- TAMARA --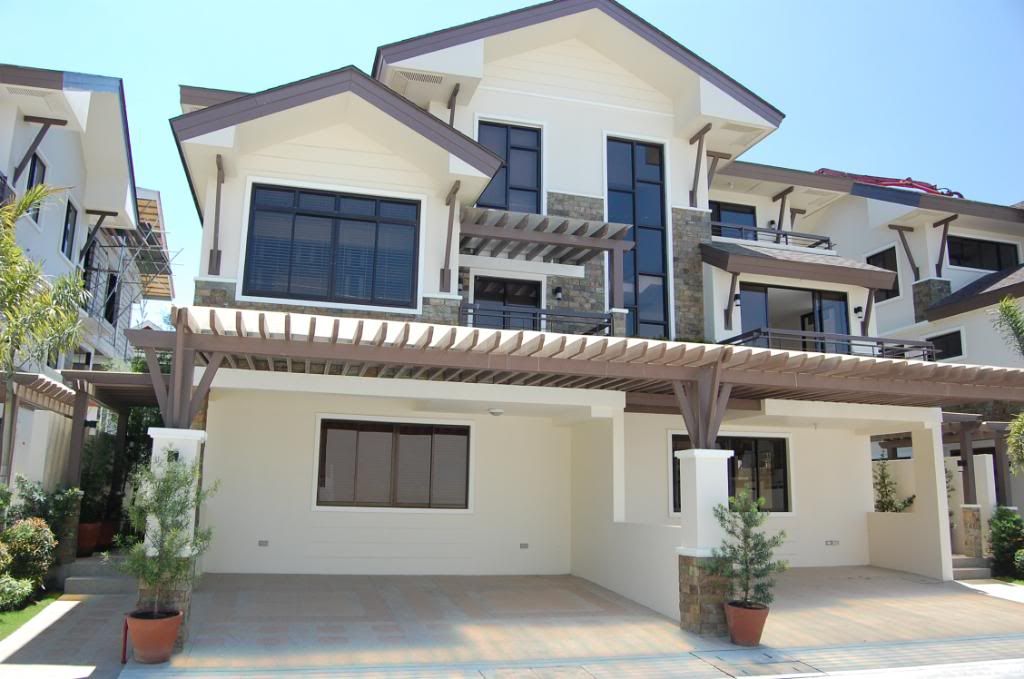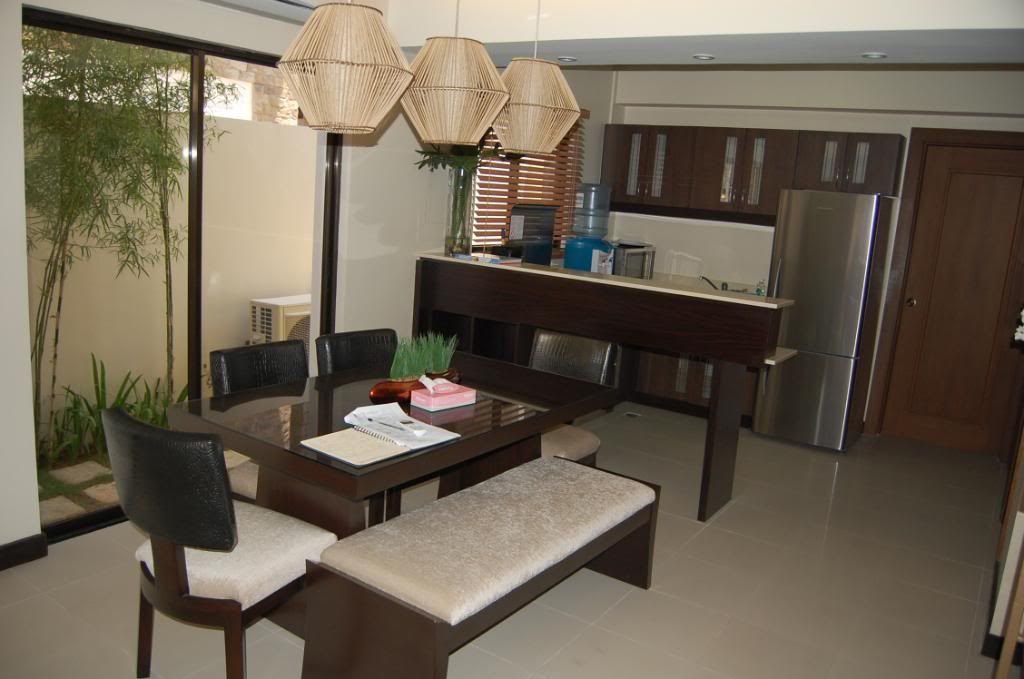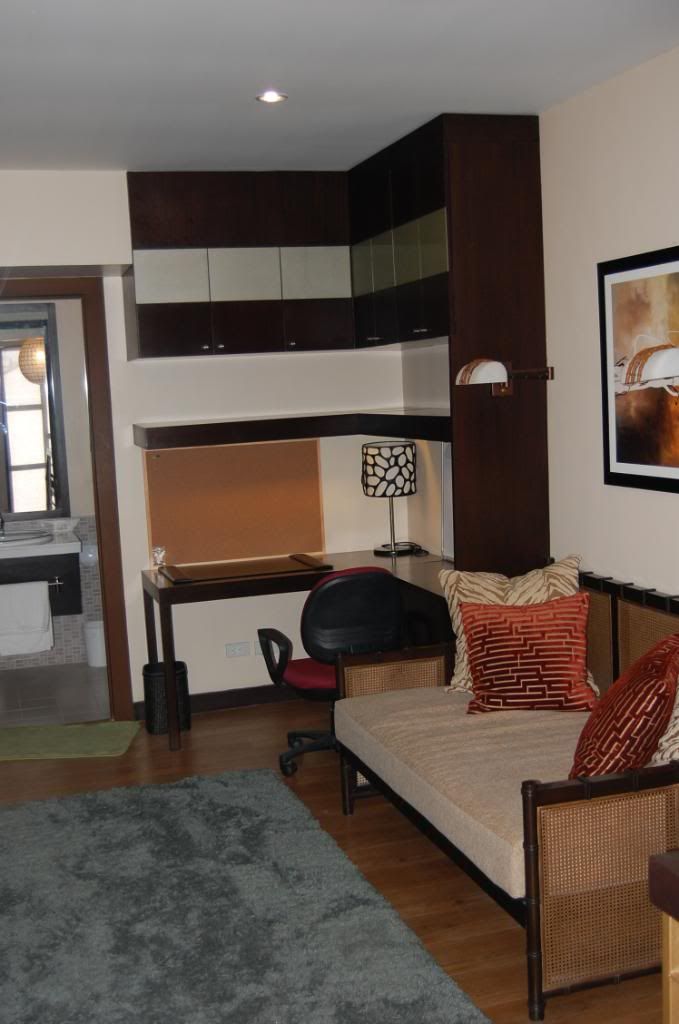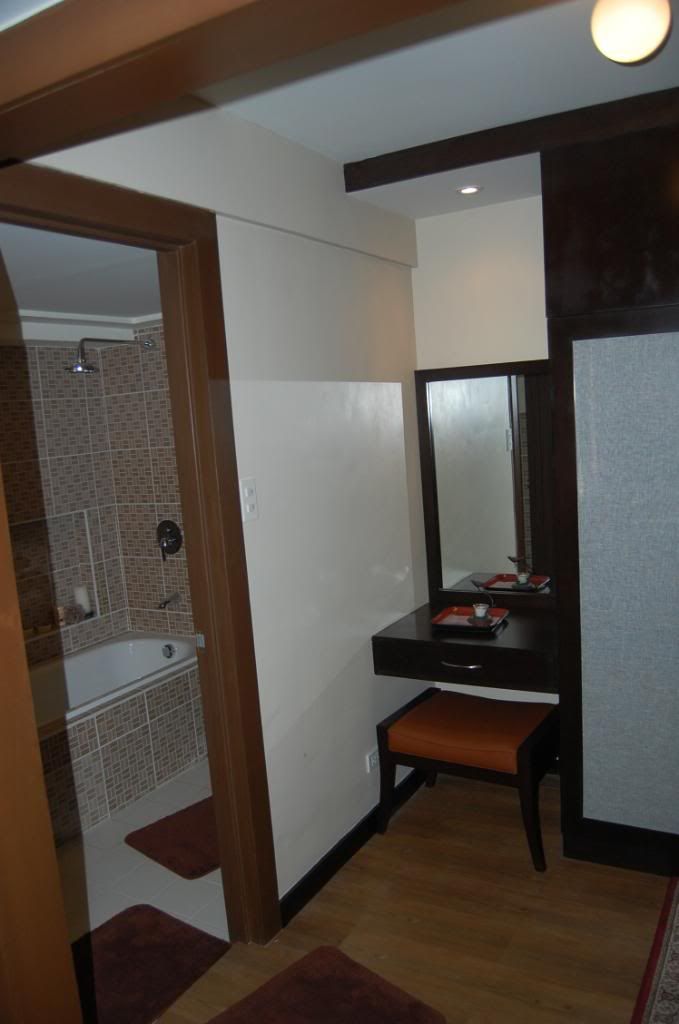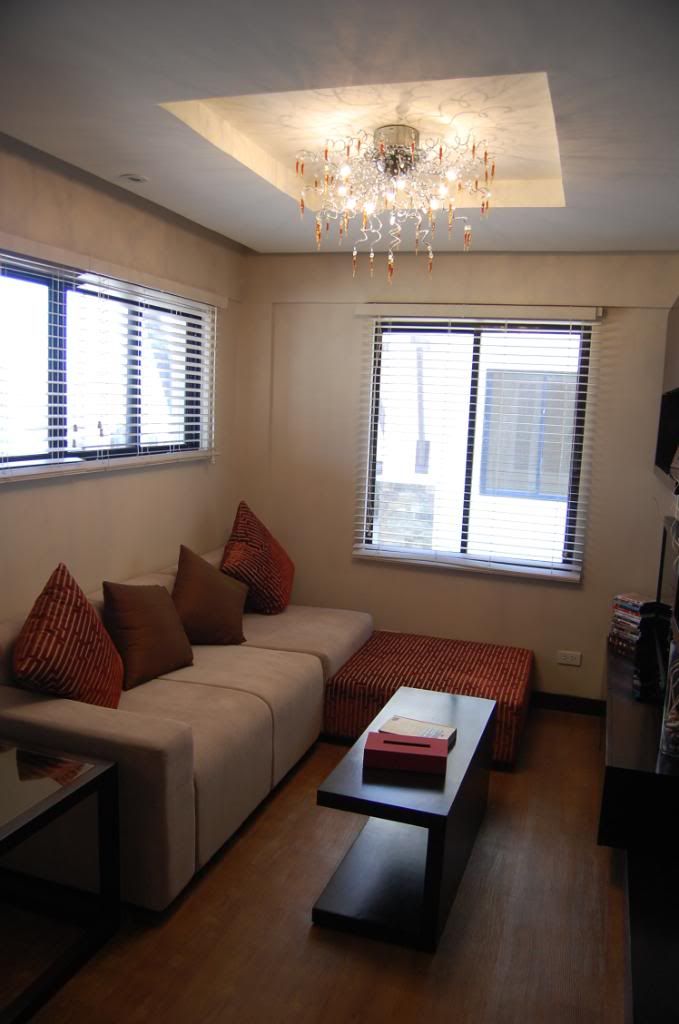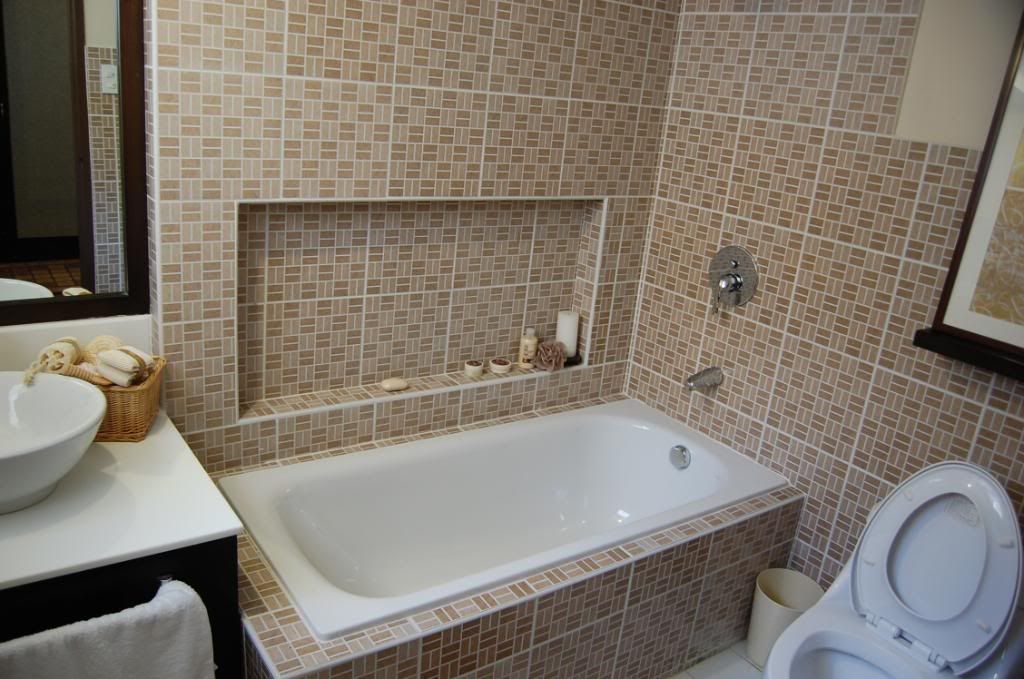 Mahogany Place III can hold claim to being the home village having the widest, pedestrian-friendly open spaces dedicated to tree-shaded parks, verdant gardens and landscaped amenities area offering a calming neighborhood setting ideal for active recreation, family interaction and private relaxation.
The Heartland
Mahogany Place III's Clubhouse will surely lure you from your home to the outdoors. Featuring a country club-like design, it houses a wide array of rest and recreational amenities that cater to your various needs. We have designed and created a feel of it being an extension of your home - a place where you could celebrate life's precious moments and remember it by.
Hospitality like no other
If hotels have their Concierge desks, we have our very own Property Concierge Office. Located inside the village, our Concierge officers will be responsible for keeping you and your loved ones safe, secured and pampered. They'll provide you with an array of first-class and reliable services not found at other residential subdivision developments.
Outdoor Amenities:
Adult pool, Kiddie pool, Pool deck, Picnic grove, Children's playground, Sandbox, Basketball Parks and gardens, Landscaped amphitheater.
Clubhouse Amenities: 
• Lobby lounge area • Main function hall with bar and kitchen • Sauna • Poolside dining • Mini-mart • Mini-theater • Dance studio • Game room • Fitness gym • Refreshment area • 2nd Floor lounge area • View deck
 Facilities: 
Guarded grand entrance gate, 24-hour security, Water station, Overhead water tank and cistern Garbage collection, facilities Back-up generator for the Clubhouse, Wi-Fi accessibility at the Clubhouse, Laundromat, Property Management Office, Toilet & Locker Rooms.
For other DMCI Homes Projects you can also visit or click www.dmcihomeshome.com
 For Inquiries and Assistance pls. text or call
DMCI Homes In-House Property Consultant;
 Mr. John Dumagcao
 -- 02-504-1084 --
 -- 0905-321-5464--
 -- 0921-441-0706 --
house and lot, house and lot taguig, Acacia Estates, Exclusive Subdivisions, residences, Mahogany Place 3, exclusive resort type subdivision, resort type subdivision, resort type house and lot, resort type, Taguig City, Metro Manila, Acacia Estates Taguig, celebrety houses
Legend:
Actual Location
Nearest Landmark
Seller Contact Details
DMCI Project Developer Inc

Business Name Checked
John Raphael B. Dumagcao

Name Checked
Contact Details
+63-905

-XXX-XXXX

+63-905- (Gl) 321-5464

+63-921

-XXX-XXXX

+63-921- (Sm) 441-0706

02-504

-XXXX

02-504- (Landline) 1084