Sony Ericsson Replacement Batteries
Date Posted:

June 13, 2012

Classification:

For Sale

Condition:

Brand New

Warranty:

Shop/Factory Warranty

Ad ID:

5762395

Date Updated:

December 10, 2012

Short URL:

Ad Details
Contact Numbers:

+63-920

-XXX-XXXX

+63-920-924-5067

(02)781

XXXX

(02)7815747

Feedback Score:

25
100% Positive Feedback

Close X

Feedback Computation

Feedback
Type
> 12 mos.
x1 pt.
12 mos.
x2 pts.
6 mos.
x3 pts.
3 mos.
x4 pts.
Total
Positive
(7) 7
(3) 6
(4) 12
-
25
Negative
-
-
-
-
-
Total:
25

Legend: (Feedback Count) Computed Score Feedback Details

Member Address:

10/F Cityland Mega Plaza, Ortigas Center, Pasig City, Metro Manila, info@thebatterysource.com.ph

Last Access From:

Philippines

Registered:

Jun 25, 2008

Last Sign In:

2 days ago

View other ads of thebatterysource.

Seller Details
Description

http://thebatterysource.com.ph


 This listing is for a:

Brand New Rechargeable Replacement Li-Ion Battery for

Sony Ericsson Mobile Phones

(FREE SHIPPING / 1 YEAR WARRANTY)
Replacement batteries for the following are available
388, 238, 337, 398, 338, 700
668, DH668, 688, 888, 868, AH600, 1018, 628, I888, S868, 1228, 600, 638, 630, 618, R280, R289, lx700, CF888, SH888, A1228
688, 888, 868, AH600, 1018/628, I888, S868, 1228, 600, 630, 618, R280, R289, lx700, CF888, SH888, A1228
788, 768, T18, T10, T19, T738, X588
A2218, A2638, A2218, R300, A2618s, A2228, A3618
R600
T28, T28z, T29, T36, T39, R320, R520, T39M
T28, T29, T36, T39, R320, R520, T39M, T28Z
T100, T102, T105, T106
R310
T20, T20s
T300, T306, T310
T600, T66
P800, P800, P800C, P802, P900, P902, P908, P910, P910A, P910C, P910I, Z1010
Z600, Z608, S710, S700, S700i, S710A, Z600i
Z200, Z208, K700, K500i, F500, K508, Z500, F500i, J200i, K300a, K300i, T290a, T290i, K700c, K506c, K300c, J200c, T237, K500c, T226,T238, T230, Z1010, K508c, T290, Z500a,T237 T290i, T220, F500i, J210i, K300a, K500c, K508c, K508i, K700c, K700i, T226, T226s, T237s, T290c, Z500a, Z500, T237
Z200, Z208, K700, K500i, F500, K508, Z500, F500i, J200i, K300a, K300i, T290a, T290i, K700c, K506c, K300c, J200c, T237, K500c, T226,T238, T230, Z1010, K508c, T290, Z500a,T237 T290i, T220, F500i, J210i, K300a, K500c, K508c, K508i, K700c, K700i, T226, T226s, T237s, T290c, Z500a, Z500, T237
T610, T606, T608, T610NZ, T616, T628, T630, T637
Z800, V800i, V800, V802, V802SE, P990i, M600i, W395, C702, G502, G700, G705, G900, K530i, K800i, K810i, T700, W300i, W595, W610i, W660i, W705, W850i, W880i, W900i, W950i, W960i, Z530i, Z610i, Z750, C903, Z750i, W890, K660i, K630i, W715, Satio, Idou Aino Naite, Yari, F305, K550i, Satio U1a
J300i, K510i, Z558i, J300, J300a, J300c, J300i, K310a, K310c, K310i, K320, K320i, K500, K510a, K510c, K510i, W200, W200a, W200c, W200i, Z310, Z310a, Z310i, Z500, Z550a, Z550c, Z550i, Z558c, Z558i, T270
K750, D750, D750i, K750i, K600, K750c, W800c, S600i, Z520, Z520i, W600, J220a, J220c, J220i, J230c, J230i, K310a, K310c, K310i, K510a, K510c, K510i, K600i, K608i, K610im, K758c, V600i, W300c, W300i, W700c, W700i, W710c, W810c, W850i, Z520c, Z525a, Z525i, Z530c, Z530i, Z550c, Z550i, Z710c, W810, Z300a, W600i, W550i, W800, Z520a, J210i, K610i, W350i, W800i, W810i, W710i, Z710i
K750, D750, D750i, K750i, K600, K750c, W800c, S600i, Z520, Z520i, W600, J220a, J220c, J220i, J230c, J230i, K310a, K310c, K310i, K510a, K510c, K510i, K600i, K608i, K610im, K758c, V600i, W300c, W300i, W700c, W700i, W710c, W810c, W850i, Z520c, Z525a, Z525i, Z530c, Z530i, Z550c, Z550i, Z710c, W810, Z300a, W600i, W550i, W800, Z520a, J210i, K610i, W350i, W800i, W810i, W710i, Z710i
W580c, K858c, K850i, T658c, S500c, S500i, K850, V640i, W580a, K770, S500, T650, W580, Z770, C510, C905, C902, W995, K770i, T303, T650i, W580i, W760i, W980, W980i, Z770i, R306, Xperia X10 mini Pro, Xperia X10a mini Pro, Xperia X10i mini, Robyn, Jalou, F100, C902C, K858, K858I, R306C, W760C, W902, Z780i
W910i, W580i, W700i, W700c, V630i, W600c, W600i, W550i, W550c, W800c, K220i, K220c, K200i, K200c  
K200a, Z710c, Z710i, K758c, K750i, K750c, K610im, K618i, V600i, J110i, J110c, J110a, J120i, J120c, Z525i, Z525a, J100c, J100i, J100a, J230i, J230c, Z520c, Z520i, Z520a, W380i, T707, Zylo
P1, P1c, P1i, P990, P990i, Z555i, P700i
Xperia X1, Xperia X1a, Xperia X1i, Xperia X1c, Xperia X3, Rachael X3, Xperia X10, Xperia X10a, Xperia X10i, Aspen, Aspen US, Faith, A8, A8i, PlayStation Phone, Xperia Play, R800a, R800i, R800x, Zeus
J132
CD-5, CMD-J18
Xperia X2, Xperia TM X2, Xperia X2i, Xperia X2a, Vulcan, U100, U100i, YARI, Hazel
U5, U5i Vivaz, U5i Cosmic, U5a Vivaz, Kurara, Xperia 8
Xperia X10, Xperia X10a, Xperia X10i
Xperia Play, R800a, R800i, R800x
Xperia Neo, MT15a, MT15i, Halon, Xperia Pro, MK16i, Iyokan, SO-01C, Azusa, Urushi, ST18, ST18i, Xperia Ray
Xperia Arc, LT15a,  LT15i, Anzu, Xperia X12
Xperia U, ST25, ST25i, Kumquat, Xperia P, LT22, LT22i, Nyphon
Email your orders/inquiries to:  info@thebatterysource.com.ph
Kindly include your full name, shipping address and the item that you wish to order.
We will reply with information on how to proceed with the transaction.

FREE WORLDWIDE SHIPPING via Hongkong Post International Registered Air Mail (Inclusive of Insurance).
* SHIPMENTS TO THE PHILIPPINES - Please allow an estimated 10 to 15 working days for delivery.  Your Local Post Office may either deliver your package directly or send you a notice to claim your package at their location.  We will provide you with a clear and easy guide on how to claim your package.  Please expect minimal Customs Duties of around PHP40.00 per item.
* SHIPMENTS TO OTHER COUNTRIES - Normal delivery time is 7 to 15 working days depending upon your country's Local Mail Handling Procedures. Please note that we do not ship to China, Macau, Hong Kong, Taiwan, and Singapore.

  Note that orders are shipped directly from our warehouse in New Territories, Hongkong.


A Tracking Number is provided for every shipment and may conveniently be tracked online.

Delivery time is highly dependent on the efficiency of your Local Post Office.  The estimates above are based on our years of experience in shipping out hundreds of packages all over the Philippines and around the globe.  Please contact us in case you do not receive word from your Local Post Office after the advised period so we can help you track and claim your package. (your written authorization required; applies to Philippine addresses only)

Click here to see Philippine locations we have successfully shipped to.

Click here to see International locations we have successfully shipped to.


We accept Bank Deposits via BPI, BDO or UCPB, as well as Globe G-Cash and SMARTMoney Payments.

We accept

Pay

pal

.

   Sorry, we do not offer meet-ups, pick-ups or COD payments.  We ship out paid orders free of charge. Please check out our eBay-Ph and Sulit.Com.Ph feedbacks to see how our previous transactions had transpired.



30-Day Money Back Guarantee.  We will refund your payment as store credit if you are not completely satisfied with our products.  Returns must include all original packing materials in good condition.  The buyer is responsible for return shipping costs.

1 Year Replacement Warranty.  In an unlikely event that our batteries fail within 1 year, please email us before shipping the item to our trading office in Pasig City so we can test the item and send you a free replacement in case it is found defective.

This warranty does not cover battery failure from damage caused by accident, negligence, abuse or misuse, improper voltage, normal wear and tear, unauthorized use and/or tamper.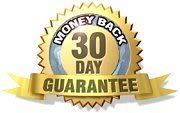 The Battery Source
™
is your depot for superior brand, high quality batteries for your PDAs, MP3 Players, Digital Cameras, Laptops, GPS Receivers and your other high-end equipments.  Our products have passed the international attestation of ISO 9001, RoHS, UL and CE Certification.  We have been a  loyal and trustworthy member of eBay since January 10, 2002 and at Sulit.com.ph since June 25, 2008.  We would be more than glad to help you with your needs. For any inquiry about our products, please email info@thebatterysource.com.ph.

It is important that all buyers understand what they are buying and feel confident that they are dealing with an honest and reputable company.  Please review our eBay-Ph and Sulit.Com.Ph feedback comments to get the best sense of how our customers enjoyed The Battery Source™ buying experience.

We value your time and aim for your full satisfaction.  If you are the successful buyer of this item, we kindly request that you contact us in case you have any issues with the product received so we may have an opportunity to resolve any problems to our mutual satisfaction.
http://thebatterysource.com.ph

We strive for Commitment, Quality and Integrity.

We supply High Quality Replacement Batteries for the following Brands, and more!
Email your inquiries to:   info@thebatterysource.com.ph

  http://thebatterysource.com.ph
HK: Unit 4, 17F, Ho Lik Centre, 66A Sha Tsui Road, Tsuen Wan, NT, Hong Kong
MLA: 10F Cityland Mega Plaza, ADB Ave., Ortigas Center, Pasig City, Philippines
027815747, 09209245067, info@thebatterysource.com.ph 
Seller Contact Details
The Battery Source
Contact Details
+63-920

-XXX-XXXX

+63-920-924-5067

(02)781

XXXX

(02)7815747
Last Access From: Philippines
Feedback Score
25
100% Positive Feedback
Close X
Feedback Computation
Feedback
Type
> 12 mos.
x1 pt.
12 mos.
x2 pts.
6 mos.
x3 pts.
3 mos.
x4 pts.
Total
Positive
(7) 7
(3) 6
(4) 12
-
25
Negative
-
-
-
-
-
Total:
25
Legend: (Feedback Count) Computed Score
Feedback Details
Other Ads by thebatterysource
Comments
Leave a message for the advertisement owner here (for members only). Follow this ad's comments via RSS
k800i battery Ads
Related Ads

Related Ads

Related Ads

Related Ads