Automatic Fish Feeder with LCD Display
1212 views
Price:P

1,680.00

Date Posted:

June 16, 2012

Classification:

For Sale

Condition:

Brand New

Location: Quezon City, Metro Manila
Warranty:

Shop/Factory Warranty

Ad ID:

5790716

Date Updated:

November 3, 2012

Category: Other Items
Short URL:

Ad Details
GOOD HAND SECURITY PRODUCTS

Business Name Checked
Marco Mondejar

Name Checked
Contact Numbers:

+63-922

-XXX-XXXX

+63-922-809-9518

+63-920

-XXX-XXXX

+63-920-783-5599

+63-922

-XXX-XXXX

+63-922-839-5599

+63-917

-XXX-XXXX

+63-917-803-5599

02-412

-XXXX

02-412-4391

02-482

-XXXX

02-482-4294

02-456

-XXXX

02-456-2500

02-456

-XXXX

02-456-0263

02-455

-XXXX

02-455-6254

Feedback Score:

45
100% Positive Feedback

Close X

Feedback Computation

Feedback
Type
> 12 mos.
x1 pt.
12 mos.
x2 pts.
6 mos.
x3 pts.
3 mos.
x4 pts.
Total
Positive
(15) 15
(10) 20
(2) 6
(1) 4
45
Negative
-
-
-
-
-
Total:
45

Legend: (Feedback Count) Computed Score Feedback Details

SG Ranking:

Member Address:

147 ilocos Sur St Bago Bantay, Quezon City, Metro Manila

Last Access From:

Philippines

Registered:

Dec 14, 2010

Last Sign In:

16 hours ago

View other ads of securitydevice.

Seller Details
Description
Overview
1)Mini shape, space-saving for your aquarium. 
2)Design for moistureproofing, mixing, and crumbling food. 
3)No jam, no clog and no fuss. 
4)Can fill the container with food without disassembling the automatic feeder. 
5)Programmable food volumes and feeding times. 
6)By adujusting the slider, you may increase or decrease the amount of food dispensed per rotation. 
7)Works with dry loose flakes or pellets. 
8) Up to four times setting in one day. 
9)The logo "Lo" displayed on the LCD indicates the power is low. 
10)Powered by 2*AA batteries. (batteries included) 
11) Has a built in digital clock for accuracy. 
12) Can work both automatically and manually. 
13) A clear easy-to-read LCD screen which shows all info at a glance. 
14)The feeder can be mounted in two ways (free-standing or rim-mounted) according to the shape of your aquarium. 
15)Safe and convenient. 
16)Simple operation and installation. 
17)Digital timer easy to set to feed fish on time.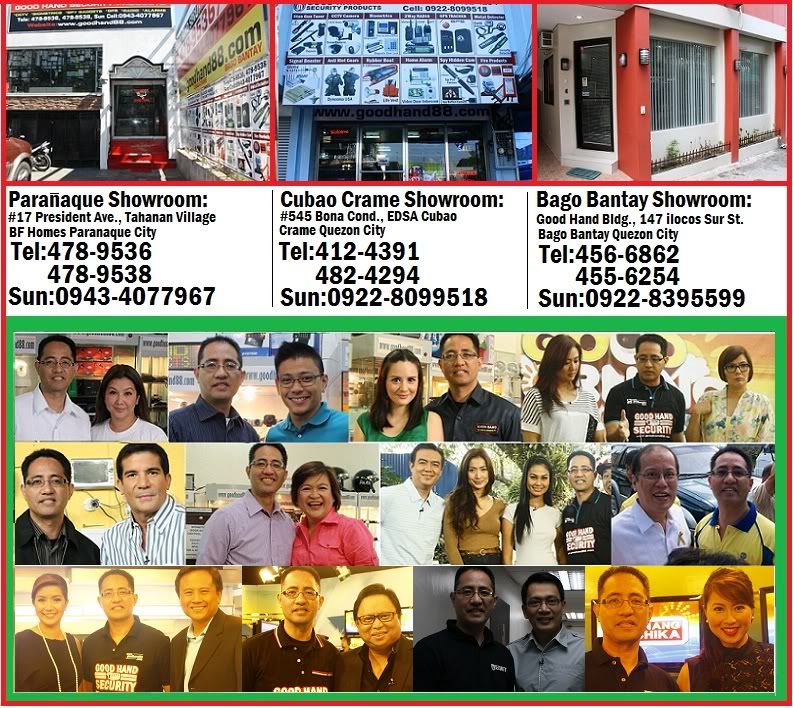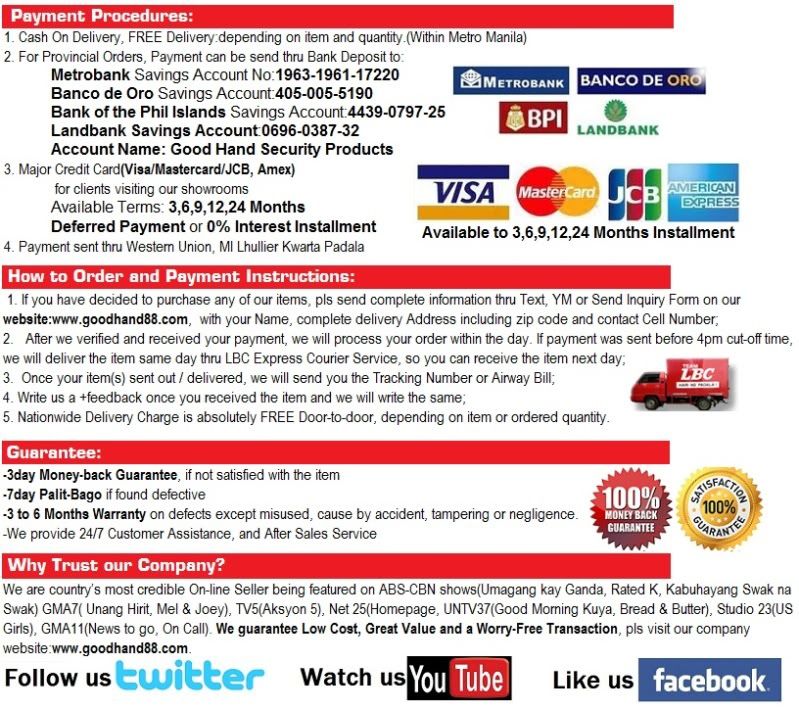 Seller Contact Details
GOOD HAND SECURITY PRODUCTS

Business Name Checked
Marco Mondejar

Name Checked
Contact Details
+63-922

-XXX-XXXX

+63-922-809-9518

+63-920

-XXX-XXXX

+63-920-783-5599

+63-922

-XXX-XXXX

+63-922-839-5599

+63-917

-XXX-XXXX

+63-917-803-5599

02-412

-XXXX

02-412-4391

02-482

-XXXX

02-482-4294

02-456

-XXXX

02-456-2500

02-456

-XXXX

02-456-0263

02-455

-XXXX

02-455-6254
Last Access From: Philippines
Feedback Score
45
100% Positive Feedback
Close X
Feedback Computation
Feedback
Type
> 12 mos.
x1 pt.
12 mos.
x2 pts.
6 mos.
x3 pts.
3 mos.
x4 pts.
Total
Positive
(15) 15
(10) 20
(2) 6
(1) 4
45
Negative
-
-
-
-
-
Total:
45
Legend: (Feedback Count) Computed Score
Feedback Details
Other Ads by securitydevice
Comments
Leave a message for the advertisement owner here (for members only). Follow this ad's comments via RSS
No Comments Yet
automatic fish feeder Ads